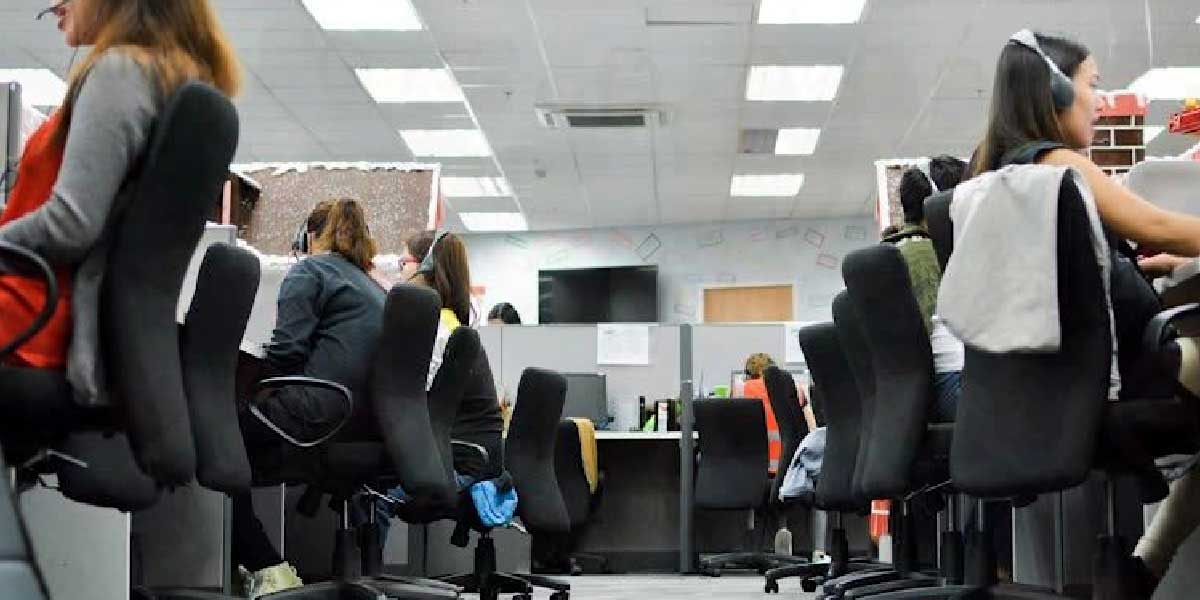 By Joseph B.A. Marzan
The strength of Iloilo City's local economy now lies on the Information Technology-Business Process Management (IT-BPM) sector, with employment now rising to 36,800 in 2022 according to the Iloilo Federation of Information Technology (IFIT).
IFIT President Jessraf Palmares told Daily Guardian that they counted 35,000 full-time employees in bigger IT-BPM companies, with around 2,000 to 3,000 engaged in work-from-home jobs, like virtual assistants.
Palmares described the industry as "evolving" citing the more than 100 IT-BPM firms in the city alone, with 87 big and small companies and start-ups ranging from telecommunications, healthcare, tourism, software design, and architecture, among others.
Voice-based Business Process Outsourcing (BPO) firms were the majority at 80 percent, but the sector has expanded to other sub-categories, with the former scaling down to around 35 to 40 percent of the industry.
Palmares noted the growth of firms catering to health and health care sectors, which he said were due to the quality of related college degree programs.
"Our industry is still growing, our investors and locators are very happy with how the local government is helping them and how we also in the private sector are managing the improvement of the sector," Palmares said in a phone interview.
"We are not just voice or call centers, we are also very good already in terms of non-voice. We also have health information management systems, medical [providers], internal affairs, legal, accounting, and [general] healthcare. We have good medical schools here, we have good quality of nurses, and the passing rate of nursing [degrees] here [are vast]. The health sector is currently the 'hot item'," he added.
A notable advantage of Ilonggos according to him is the "Ilonggo voice" which he says is "calm and rich" and "business-friendly".
"Because of the way we talk, Ilonggos talk in a calm and loving way, that sounds good to the ears for customer service, as compared to those in other areas which are more assertive-sounding. Even when workers get mad, [clients] wouldn't know that," he noted.
The emergence of the industry may also be attributed to start-up incubators of three major state universities in the city.
These include the West Visayas State University Green Business Technology Incubator (WVSU-GTBI), the Iloilo Science and Technology University (ISAT-U) Kwadra TBI, and the University of the Philippines Visayas' (UPV) Small Enterprises and Entrepreneurial Development Services (SEEDS) TBI).
"These incubators have local inceptions and local graduates, these are breakthrough homegrown businesses, and we hope that the incubations at the Kwadra, GTBI, and [the SEEDS TBI], they can produce more IT and software development companies," he said.
The boom in the BPO industry increased the employees' capacity to pay, which benefited other industries such as food, retail, and transportation.
"[The IT-BPM boom] also helps the other sectors of the economy in the city and province. The example of this is the proliferation of convenience stores. This is because people are having the capacity to pay, and many of them are from the IT-BPM sector. It really improves not only the food and transport sector, but for every 1 new job [in IT-BPM] it generates 6 more jobs in restaurants, retail, transportation, and [maintenance services]," Palmares said.
CURRENT CHALLENGES
But Palmares also mentioned that with continuous growth comes the challenge of looking for rentable space that would be viable for the industry.
Some Ilonggo businessmen have offered their properties to house BPOs, but he said that these do not match ideal structural and working conditions for the industry.
The lack of space in Iloilo City has led to a spillover "opportunity" for the neighboring town of Pavia, with one major mall and a hotel in the town being occupied.
"The challenge right now for the [IT-BPM] industry [in Iloilo] is the space available for rent. The [Philippine Economic Zone Authority] is very limited and almost all PEZA zones in Iloilo City are almost full. There has been spillover to Pavia, with two buildings, one of them being already full and the other still being built but already having many takers," he said.
He noted another weakness which is the low hiring rate of IT-BPM employees, saying that while it may be higher than the national average, it is still very low and needs to be addressed.
He said that the IFIT is closely working with the local government within and outside of Iloilo, as well as the academe, to ensure that there would be greater competency for the sunshine industry.
"The hiring rate in Iloilo is bigger than the national average, our last count being around 12 percent hiring rate against the national 7 percent. That is big but it is too low. Out of 100 applicants, we may be able to only hire 12. Since the inception of the [Iloilo IT Council] way back in 2006, we have been working closely with the academe in terms of managing the gap between industry requirements and what the schools are churning out," he said.
He also recognized the practice of "poaching" and "jumping" employees from one firm to another, and cited a mutual understanding signed by IT-BPM firms which provide for the non-recruitment of agents who are or were employed in other firms which may be more or less than just 50 meters away.
Employees who transfer from one BPO to another would also have to seek clearance from their former employers.
Palmares added that BPOs outside the city and province of Iloilo would not be allowed by local authorities to conduct recruitment activities if they will not invest here.
"We have a mutual understanding among BPOs which we signed, that we wouldn't recruit agents from other BPOs or firms which are only 50 meters away. We discourage that. We also have the undertaking that if a firm accepts a worker who transferred from a similar BPO, we have to require company clearance. That has not been seen in other BPOs in other areas," he said.
"We also disallow [non-IT-BPM investors] from recruiting and poaching our workers here. Let's say that if you have a BPO [firm] in Bacolod [City], you cannot hold recruitment in Iloilo because you are not investing here," he added.
HUMBLE BEGINNINGS
Palmares said IFIT emerged from the Iloilo IT Council formed in 2006, during the administrations of Iloilo City Mayor Jerry Treñas and the late Iloilo Governor Niel Tupas Sr.
He attributed the sector's flourishing to Treñas, the late Tupas Sr., and then-Trade and Industry Secretary Mar Roxas.
He explained that Roxas was responsible for the birth of the industry in Iloilo City, while the mayor and the late former governor gave them the working capital to start their organization.
The support that Tupas Sr. gave was borne out of their request, citing their research that almost 50 percent of workers in the city were residents of neighboring towns in the province.
"[Treñas] is very supportive of the industry, and if not for him, we wouldn't be having our council in 2006. When we conceptualized the IT Council, when [Roxas] was still the DTI secretary, he gave out orders to the regional offices that every major city would have an IT council to look into the growth of the industry," Palmares narrated.
"Before [Treñas] was congressman, we asked for his help in terms of ensuring that the organization would prevail over the years, and he gave us working capital which was then okay with the Commission on Audit, and when we got that privilege, we went to [Tupas Sr.] and told us, 'How much Jerry [Treñas] gives, that's how much I will also be giving.' That is why we are lucky to have these officials," he added.