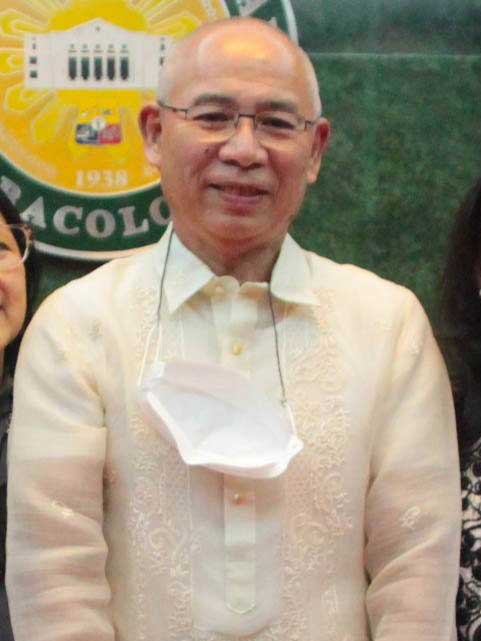 By Dolly Yasa
BACOLOD City – Negrense sugar planter Aurelio Gerardo "Bodie" Valderrama Jr., the "last man standing" in the Sugar Regulatory Administration's (SRA) board representing planters, said Tuesday that he leaves his fate to President Ferdinand Marcos Jr., particularly if he should stay or resign.
Valderama, a former chairman of the Confederation of Sugar Producers Association who was appointed to the SRA board two weeks ago, is the only remaining member of the board after Malacañang accepted Tuesday the resignation of Hermenigildo Serafica as administrator.
Another SRA board member, Roland Beltran, quit on Aug 14, 2022.
Valderrama, who was among the signatories of Sugar Order No. 4 that allowed the importation of 300,000 metric tons of sugar, which was declared earlier by Malacanang as "illegal," said he is at the disposal of the President.
If Pres. Marcos Jr. tells him to vacate his position, Valderrama said he will resign, even as he insisted that he did not commit any wrongdoing.
Valderrama, who was joined by other leaders and members of CONFED, former SRA chiefs Gina Bautista Martin and Rafael Coscolluela, and his family in a press conference at the Negros Residences in Bacolod City, clarified that he is not holding on to the position, as he did not seek for it.
"I am just holding on to the position simply because I need to clear my name to the people that have supported me," he said, referring to those who nominated him to the SRA board.
Because of gossip and rumors, Valderrama said some of those who even supported him started to doubt his integrity without knowing the full story.
Earlier, Senate President Juan Miguel Zubiri and some Negros Occidental solons called for the resignation of SRA officials involved in the sugar importation mess, as both the Senate and House Representatives are expected to start their separate probes on the issue.
In view of the announced rejection of SO No. 4 and the accusation thrown at the Sugar Board, Valderrama said he asked that a fair investigation be conducted to establish culpability, if any, among those involved, and to clear the names of those who acted in faithful compliance with their given mandate.
At the same time, he hopes that the President, who acted as concurrent Agriculture secretary, to convene the Sugar Board at the earliest possible time and decide on measures that can best address the current sugar crisis.