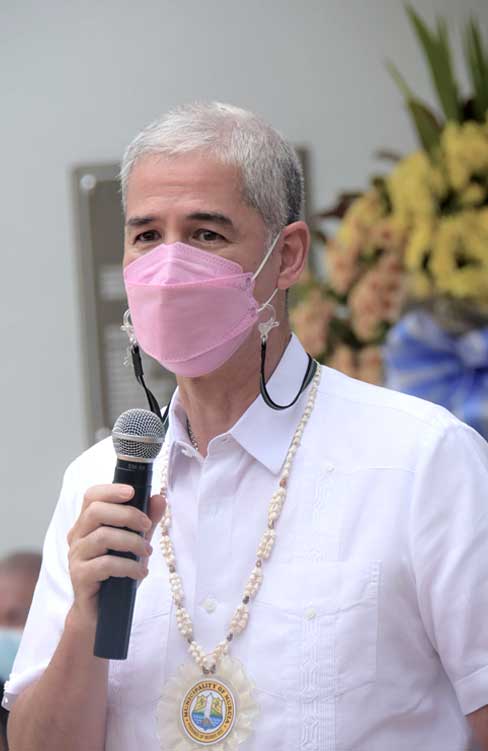 By Dolly Yasa
BACOLOD City – Negros Occidental Governor Eugenio Jose Lacson said Tuesday that while the end of the pandemic is looming, he urged everyone to continue wearing masks.
Lacson said this is to "protect ourselves."
The governor issued this call Tuesday during the launching of Radyo Negrense, the first ever radio station owned and managed by the provincial government.
"We really hope that the pandemic will end soon but we should continue to wear masks to protect ourselves," he told reporters here.
Lacson considered Radyo Negrense as a flagship project of his administration.
He said it will serve as a medium of communication for development.
"It is a conduit between the government and the people," he added.
He also said the radio station will focus on the development agenda of the provincial government dubbed "Abanse Negrense."
The governor also said that through Radyo Negrense the people will know the programs and projects of the provincial government
It is also through Radyo Negrense that the people can let the provincial government know of their issues and concern.
"It is an important connection of the provincial government with the people," Lacson said.
He also said the different local government units can also have slots in the radion station as a medium to inform their constituents of their programs and projects, especially tourism.
"It is a medium where they can promote tourism destination in their respective localities," Lacson said