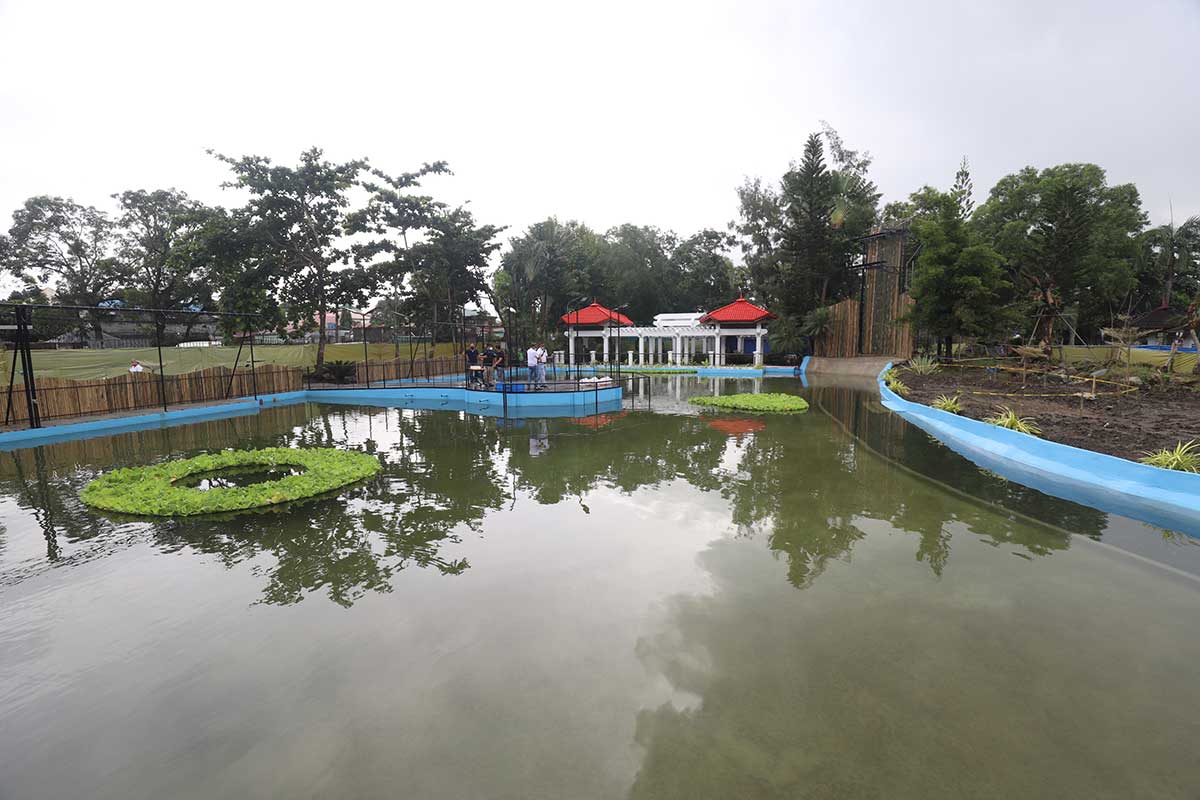 600 more Koi fishes were released to the newly-opened La Paz Plaza Koi Pond on Friday, July 15, 2022.
The additional Koi fish were sponsored by the Global Business Power Corporation (GBP) which is also responsible for the redevelopment project in La Paz Plaza particularly the Koi Pond and the Butterfly Garden.
Iloilo City Mayor Jerry Treñas thanked the company for the redevelopment project and the additional Koi fish as he cited how strong partnership with the private sectors helped in leveling up the city's tourism.
"Leisure and tourism in the City of Love continue to level up through our strong partnership with the private sectors. Dako guid ang akon pagpasalamat sa Global Business Power sa ila pagpanami sang aton La Paz Plaza paagi sa Koi Pond kag sa magatindog nga Butterfly Garden," he said in a statement on Friday.
The soft opening of the 4,850 square meters "La Paz Koi Pond" was held last July 8, 2022. It is expected that it will be fully opened to the public within this year after the construction of all its features.
Meanwhile, the 2,510 square meters 'Green Butterfly Garden' will also be established in La Paz plaza by the end of the year.
The two projects are part of the P15 redevelopment project entered into between the GBP and the Iloilo City government under the public private partnership scheme.
Jaime Azurin president of the MGEN GBP said the redevelopment project is part of the company's giving back to the community and thanking the Ilonggos for its warm welcome.
"It is something that we want to give back. It is not only for the tourists but more so, for the people of Iloilo City, the Ilonggos. It is our small way of saying thank you for your warm welcome," he said. (DG)