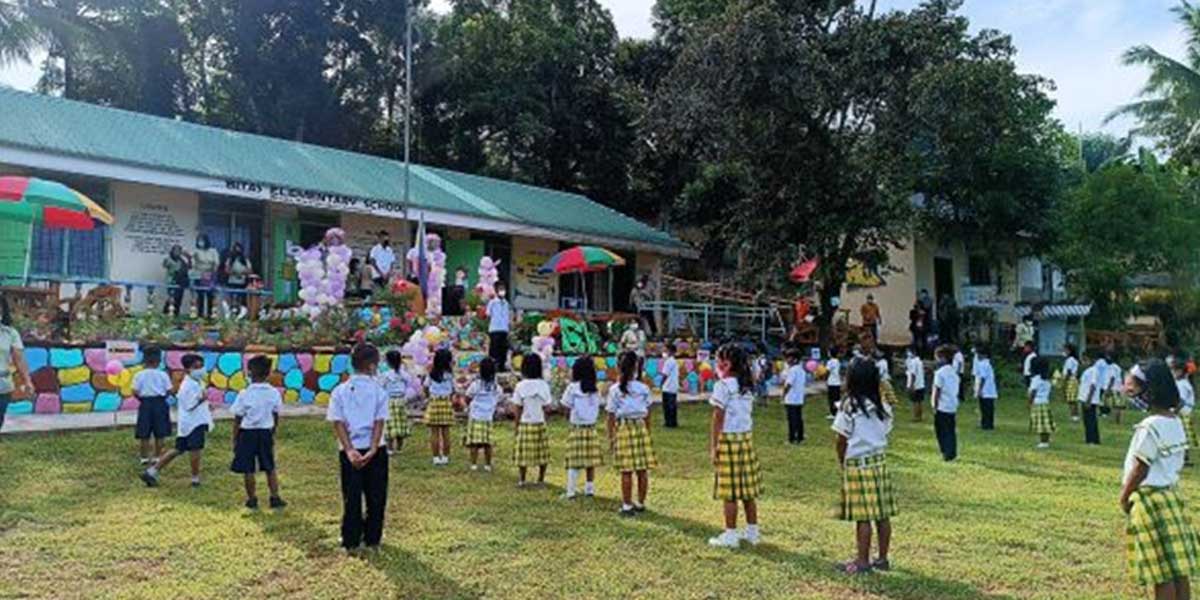 By Pilar Mabaquiao
SAN JOSE, Antique – A total of 45 schools in Antique with 9,303 learners have opened for face-to-face classes after two years of restriction due to the pandemic.
Chief Education Supervisor Evelyn Remo said that to date, the Schools Division of Antique has a total of 45 schools participating in the
limited face-to-face classes, of which 43 public schools include the 15 elementary schools, 26 secondary schools, two integrated schools, and 2 private schools.
A total of 9,303 learners are attending the face-to-face classes, of which 4,657 are elementary and 4,646 are secondary.
There are 561 teachers and school personnel who passionately and courageously make classroom learning happen, said Remo.
Schools Division Superintendent Felisa B. Beriong said that the parameters set by the Department of Education were not easy but with the determination of the teachers, school personnel, and other stakeholders who collectively worked to comply with the requirements, the opening of face-to-face classes was made possible.

DepEd Antique expressed gratitude to the Local Government Units (LGUs), parents,
media partners, and stakeholders for the ceaseless support and assistance provided to schools to ensure the safety and protection of the learners and school personnel.
Remo also conveyed great appreciation to the teachers, school heads, Public Schools District Supervisors, and the Face-to-face Classes Composite Teams who worked hard for the compliance of the respective schools to the School Safety Assessment (SSAT).
Teacher-In-Charge Reynante Alagos of Bitas Elementary School, an upland community in Barangay Bitas,  Patnongon, shared the excitement of the learners to get back to school and meet their teachers and classmates.
Bitas Elementary School has a total of 143 learners from Kinder to Grade 6.
Likewise, to the teachers and staff of Sebaste High School headed by its Principal Cheryl D. Villanueva in northern Antique, the opening of their school on Monday, May 23, was a milestone to have gathered the first batch of learners from the Technical, Vocational, and Livelihood (TVL) strand, after almost two years of restrictions due to the pandemic.
For Sebaste High School, there are 851number of learners for this school year, with 78 students on the TVL strand and are allowed to attend the face-to-face classes.
Remo cited the dynamic leadership of Beriong for untiringly steering the wheels of DepEd Antique. (JBG/PSM/PIA-Antique/DepEd Antique)