There is always opportunity in crisis. It only takes a good eye for ventures and some strategy to seize the moment.
And Yumchow did seize its moment when the COVID-19 pandemic hit.
Yumchow is a brainchild of Paul Gonzaga, and Entrepreneur, Marketing and Brand Strategist, Global Director of a BPO Company; and his sister-in-law Althea Marie Cagape, who is also an entrepreneur and Nature Adventure Enthusiast
We recently hooked up with Paul to revisit the success story of Yumchow amid the economic crunch caused by COVID-19. It's one good lesson in entrepreneurship and resiliency as we celebrate Iloilo City's 84th Charter Anniversary.
How and when did the Yumchow start? What are the motivations/inspirations that pushed you in putting up Yumchow?
Life paused at the height of the first wave of strict community quarantine (April, 2020). For siblings-in-law Paul and Althea, who both worked in the BPO Industry in the city, it was a time for some deep thinking about how it is going to be moving forward. They didn't really have a definite answer at that time but had the itch to try something new and be part of the solution at the challenging times.
While doing volunteer work for a recovery initiative with some private volunteers and the LGU, Paul met an entrepreneur who operated a crab meat processing plant in Northern Iloilo. With workers being quarantined in their houses, transportation and logistics restricted to stop the spread of the virus, they did not have a choice but put plant operations to a halt. This left tons of frozen cooked crabs in the freezers.
"To our knowledge, when standards are followed, they can last up to 6 months in the freezer. Some of you may have noticed a lot of people selling frozen cooked crabs online at that time."
In one conversation over bottles of beer, the two had an idea to cook a sauce for the crab, and what immediately came to mind was Singaporean Chili Crab style. On the first try, they finished eating 2 kilos by themselves. They had family members, neighbors and some friends try it. Two months of selling on weekends led to hundreds of kilos on average. Out of customer's feedback, they launched new seafood and sauce mixes.
The goal was to have more people outside their circle try it, so the two joined pop-up bazaars "Tienda sa Atria". After the third wave, they finally decided to open a shop. The team appreciates how the Shops at Atria helped incubate the concept and supported them in the journey to be able to finally open a food concept store.
It wasn't as easy as it looked. Two weeks prior to the opening of the store, they went home at 3am every day after supervising construction and had to wake up at 8am for the next day of work. It was also challenging to compose the founding team members but were lucky to find displaced workers from casual restaurants that closed down (happy to be part of the solution again here). Scale in production also brought challenges coupled with our commitment to source products fair trade from farmers and fisherfolks as much as we can. But purpose drove our actions. It was a combination of luck and having a plan – and a plan b and some more adjustments to the plan. Growing pains indeed.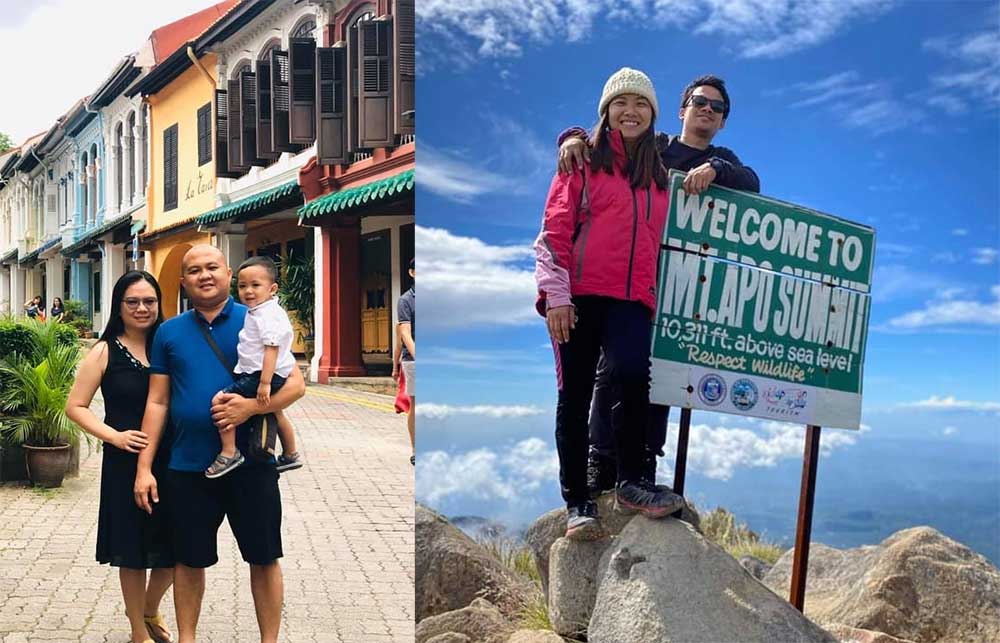 What makes Yumchow different from other existing restaurants?
We chose to offer REAL GOOD Southeast Asian Food. Emphasis on "REAL" and "GOOD". Recalling travel experiences in Asian countries, the best flavors come out of natural ingredients and techniques in preparation. Although we sought to operate a quick service restaurant (not fast food), we intend to create food from natural ingredients married with technique and food science to keep it fresh for on demand use – like our sauces, mixed with  base seafood and meats.
Next is about food being "GOOD" or doing good. We commit to responsibly source our ingredients, consolidating them from small farmers, growers and fisherfolks. I guess this is just phase one. The next phase is us making a larger, more sustainable impact to them and their communities through capacity building.
In terms of cuisine. We chose Singaporean. Singapore is a tiny city of people with tremendous passions and these people come from different cultures – mostly in Southeast Asia. This becomes very evident in food. Singaporean cuisine is a crossway of Southeast Asian flavors and it's truly a gastronomic indulgence that makes you feel home. The flavors are very relatable with a contemporary twist at some ends. Eating is a celebration of food and with food. It's for everyone. Hawker centers (food markets) in Singapore filled with people from different walks of life at peak hours is a sight to behold. We are inspired by that.
What are your objectives/goals as a company?
Be the most loved Good Food Company by forging food systems that create more nourishing experiences and equitable opportunities. Yumchow is a brand that celebrates life's opportunities. We want to play a part in every customers' and the community's economic recovery and progress. From serving every "Juan" a warm and filling meal to get through the day or celebrate a special day to providing simplified entrepreneurial opportunities in the near future as we roll-out our plan to scale in the nearby communities and cities.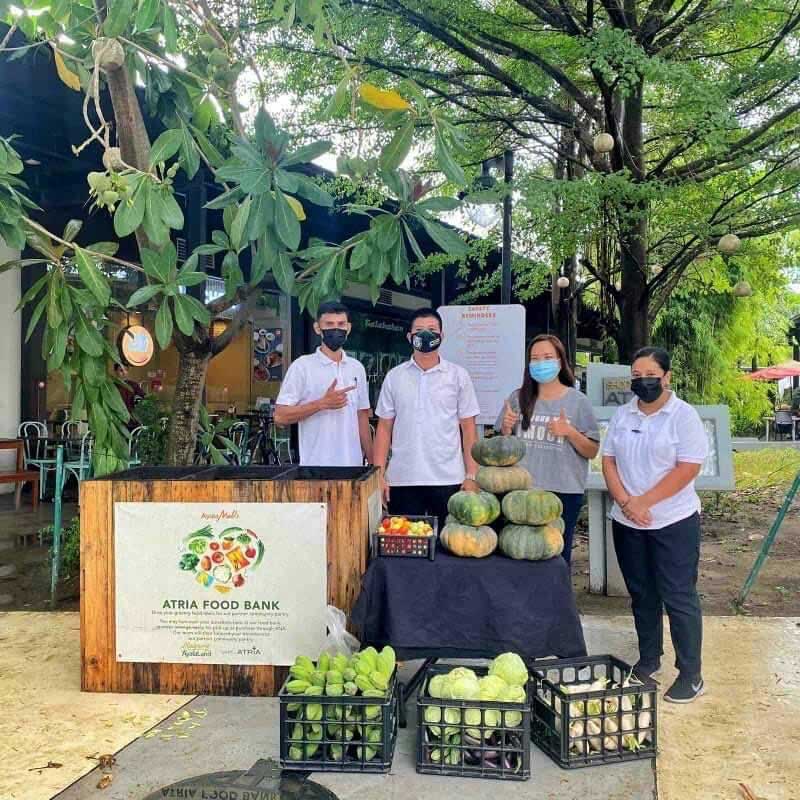 Who are your target customers?
The working class, professionals and entrepreneurs, concentrated amongst GenXs and GenZs
How's the feedback of the customers regarding your food and services?
It's "QUICK" (from the time the order is placed to when it is served on the table or delivered to your doorsteps). The choices are pretty customizable as well as the format – like we go out of our way to curate food boxes depending on the customer's personal or branding related  requests and It's "GOOD". Brings back memories from travels and stays abroad or presents new exciting flavors and experiences to the palate.
Have you ever experienced receiving unwanted feedbacks? If yes, how do you manage it?
Of course! In fact, it was a way for us to step back, reflect, respond if need be and innovate the way customers experience Yumchow.
How hard is it to run a restaurant? What are your strategies in effectively managing a restaurant, especially that we are currently in the middle of a pandemic?
For us, two things matter most. Our impact on people and profitability. The latter is important to sustain the prior. We build systems and rules between these two important things. Every decision that we make then goes back into how it affects our mission. Yumchow has become more than just the two of us founders and our opinions. It is now an important part of our stakeholders lives.
How's the operation during the pandemic? What are your current most challenging issues as a company during this time and how are you handling them so far?
The most challenging part of gliding through this pandemic is how rules change (quickly) in relation to the risks posted by COVID19. Rules on allowed density and movement of people can evolve overnight to curb the spread of the virus. For us, observing consumer perception and behavior is key to a practical strategy.
Following the popular Pareto Principle in Economics. We focus on 20% of our customers who can deliver 80% of our target revenue. This enables us to get more sales in the door with lower customer acquisition cost.
Publishing for FREE in social media channels especially in groups on Facebook, Viber and Messenger ups the market's awareness about the brand and our offerings.
Consistent messaging and tactical photos or videos also help convert. Don't forget the CTA or call to action and the link to your messenger, contact number or other ways that customers can reach you.
What important lessons did this pandemic bring to you? How did these lessons helped you in running your business?
We have been very PRUDENT in the way we evolve Yumchow from being a home based, order for later food business into a concept store and a brand with enormous potential to scale. We did not regret going along this path because we realized it was a key thing that kept us afloat despite the fluctuating situation in the community.
Another key takeaway from the experience is to have a PLAN. More than one plan, and back-ups to the plan. No matter how SMALL your entrepreneurial venture is, unless you want to keep it as a hobby. WE have achieved stability when we started to plan and execute on the plan, with a lot of adjustments along the way.
Lastly, Don't be afraid to fail. It will actually cost you less if you fail at the beginning of your venture compared to when you do when your business has become established. The important thing there is you learn from the experience and use that learning to make adjustments.
What food/services do you offer?
Southeast Asian Flavors with concentration in Singaporean and Filipino favorites, plus twists.
What is/are your best seller/s?
Soya Chicken Noodles
Travel through food with this Singapore favorite. Chicken braised to almost fall off the bone tenderness, in a spiced and herbed balance of light and dark soy sauce. Fine egg noodles splashed with rich braise sauce. ENJOY THE MAGIC OF FLAVORS! DIG IN AND SLURP AWAY LAH!
Chili Crab
We are proud of what the Original Yumchow Chili Crab has become. It is our first and what we consider our hero product. It is a relatively simple yet delightful dish. Made with crabs steamed at source, a few hours after fresh catch arrives at the shore. This is to ensure the highest quality of crab meat and prevent it from shrinking or "mag-hagas". The crabs are tossed in a rich sauce made with tomato, chili, ginger, garlic and Asian spices.
Lemongrass Chicken
Our Lemongrass Chicken is a serendipity discovery. Let me share a short background. At Yumchow, we recognize the voice of our customer in our journey to improve our menu and experience with our food at the store or off-premise. We received a mountain of suggestions for a chicken dish so we first launched a Fried Chicken in Thai Curry Peanut Sauce. It was a hit, but some suggested further to have a steamed chicken dish. We all know how famous Hainanese Chicken Rice is but we thought why not just steam the marinated chicken that we
have instead of doing another preparation. So we did. Guess what. It actually worked. The lemongrass in the marinade stood out and the garlic ginger and our signature chili sauce complemented it very well. It was received very warmly by our customers and is now officially among our best sellers.
3 Layer Pork Sisig and Braised Beef Mami
Did I mention, we also got great Filipino food? We have it in us the itch to elevate the experience with the default favorite dishes. And for Filipinos, Sisig and Mami will always be an all-time favorite. So we did some magic on the  usual Sisig. We deconstructed it into 3 layers of Pork Maskterpiece. First is a crispy layer of meaty parts sprinkled with ground fried chicken liver. Then a saucy layer of cartilaginous parts (ears and snout). Finally a crispy layer of pork mask skin chicharon. It's a medley of texture and flavor in every spoonful with rice.
For customers who love noodles, our Braised Beef Mami surely won't disappoint. Secret is in the broth. Beef shank and shin bone boiled for hours with Asian spices. Then poured into square ramen texture noodles with vegetables, braised beef and egg "para special".
How can people enjoy your food and services? (please explain your dine-in/delivery services)
We have limited indoor dining plus a nice alfresco area under a natural canopy of trees at Shops at Atria, Ayala Malls in San Rafael, Mandurriao, Iloilo City. Most of our customers are ordering food for delivery through Messenger (m.me/yumchowiloilo) and via on demand food delivery services GrabFood, foodpanda, ANA-Atria (Atria's shopping assistant service). A chunk of our revenue in the past six months were brought by bulk orders of food boxes from business customers for their clients as we do simultaneous delivery to multiple locations for online events and celebrations through our rider partners.
Best thing about Yumchow Favorites is that they can be enjoyed in a single serve meal with rice, a la carte plate, party trays for sharing, custom bento sets or in food boxes.Mix and match according to your liking and budget for bulk order customers.
Do you have any message to your fellow business owners who are also struggling with the pandemic?
Even if you are just a small business, don't be intimidated to build a brand. Don't stop at the product, but rather build more value through customer experience and journey. Answer the questions, how do customers know about your brand or products/services, how do they inquire, how responsive are we to them, do we deliver, how much is it to get a product delivered. How about feedback? and many more questions adding up and leading to a purchase and repeat order. It will be a continuing process of learning about your customer so you may have to reimagine every six months more or less. Padayon!