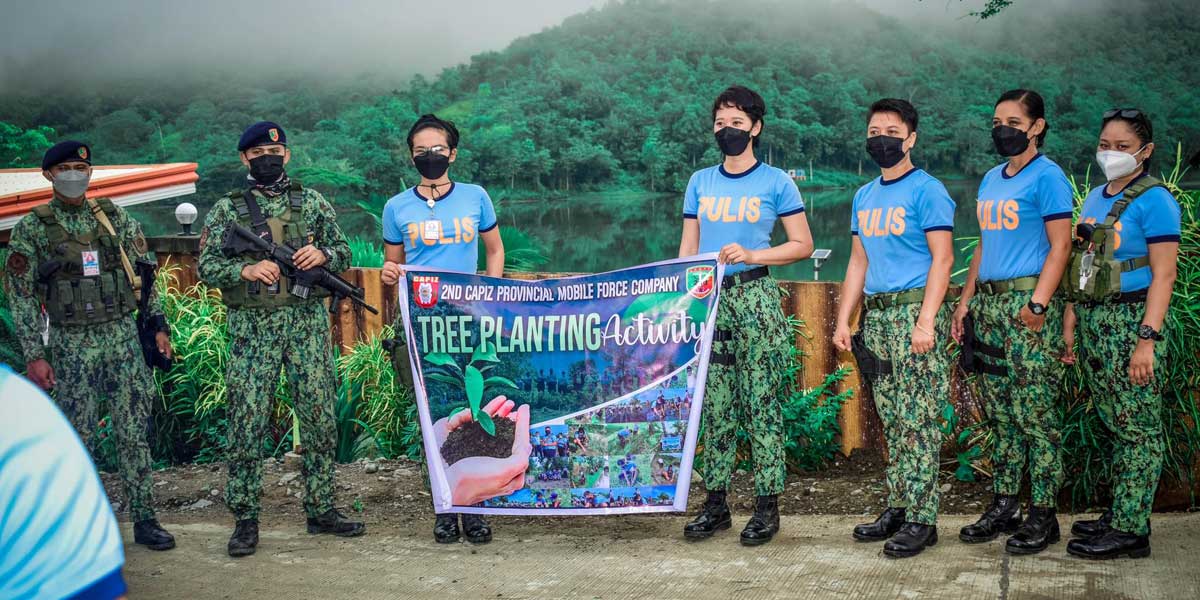 By Jennifer P. Rendon
For a group of around 50 youngsters, raising anti-insurgency awareness could also be done alongside protecting the environment.
The Youth for Peace (YFP) – Tapaz Chapter gathered on August 18, 2021 to plant 800 Cacao seedlings Marugo Lake, Barangay San Antonio, Tapaz, Capiz.
Led by its president Harrell Fojas, YFP-Tapaz teamed up with 50 partner stakeholders from the different agencies.
The activity was participated in by Lt Michael Imperial, 12th Infantry Battalion's Civil-Military Operations (CMO) officer, who was also one of its organizers.
Also in attendance were Gemma Gallenero, Tapaz Municipal Agriculturist; Major Leomendo Tayopon, Tapaz police chief; personnel from the 2nd Capiz Provincial Mobile Force Company CPMFC and 602nd Company of the Regional Mobile Force Battalion 6 (RMFB-6); and members of Tapaz Kabataan Kontra Droga at Terorismo (KKDAT) and Tapaz Youth Cyclist.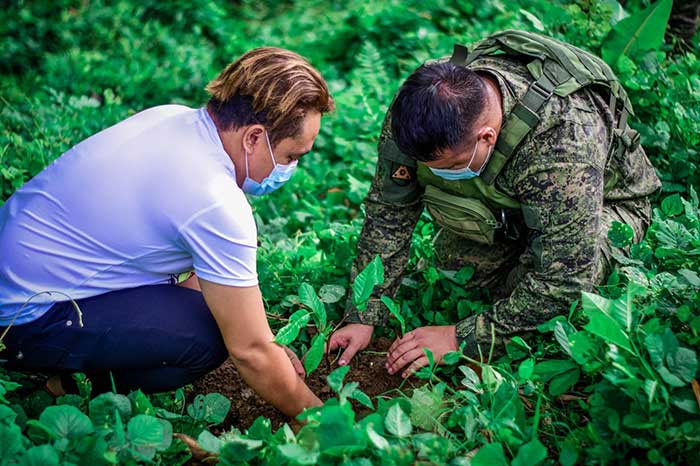 "Madamo pa kami mga plano nga mga kabataan para sa amon nga grupo, I am glad that despite the pandemic, na push through ini nga activity, kay bal-an gid namon ang importance ka mga trees sa subong nga panahon, kag naga pasalamat kami sa bulig ka Army, PNP, LGU sa amon nga mga kabataan," Fojas said.
(We have many plans for this youth group, I am glad that despite the pandemic, this activity pushed through, because we know that [planting] trees are important during this situation, we also give gratitude to the Army, PNP, LGU for helping the youth.)
Meanwhile, the Philippine Army's 301st Infantry Brigade has commended YFP – Tapaz for organizing such an endeavor.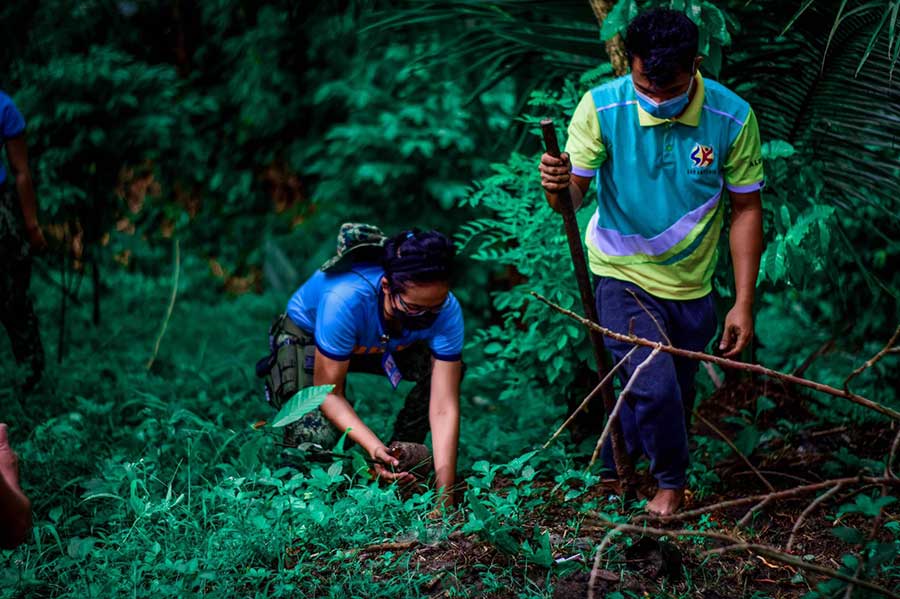 Brigadier General Marion Sison, 301st Brigade commander, has cited the Tapaz local government for supporting such advocacies.
But on top of that, Sison lauded the youth-participants for joining a worthy cause.
"Instead of being swayed into joining the New People's Army, they chose the path of peace," he said.
Through their acts, the youngsters did not only do something for the environment but also for the future generations, as well, Sison said.