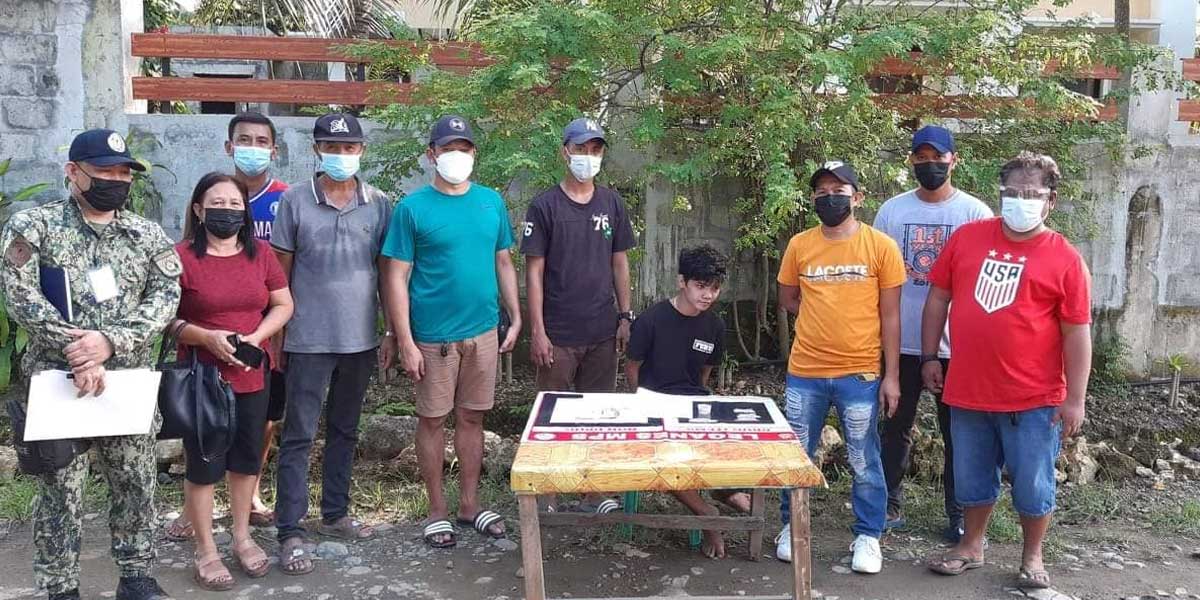 By Jennifer P. Rendon
A young man was arrested for allegedly dabbling in the illegal drug trade in Leganes, Iloilo afternoon of August 18, 2021.
Emmanuel John Biadog, 22, a native of Talisay City, Negros Occidental, was collared at his live-in partner's place at Barangay Guihaman, Leganes.
Members of the Leganes Police Station and the Iloilo Police Provincial Office – Provincial Drug Enforcement Unit (IPPO-PDEU) monitored Biadog following reports that he was into street level pushing.
Before Wednesday's operation, Major Roy Tayona, Leganes police chief, said they conducted three test buys on Biadog which all turned out positive.
In the first test buy, an undercover officer bought P2,000 worth of shabu.
The second one had Biadog selling P3,000 worth of shabu and P5,000 on the third test buy.
During the actual police operation, the suspect sold P3,000 worth of shabu to a police poseur-buyer.
When frisked, three more sachets were seized from his possession.
Biadog claimed that he was given P2,000 for every successful transaction.
Despite his admission, Biadog's mother, who rushed to the scene, was in disbelief that her youngest child was into the illegal drug trade,
The mother said she works hard in La Paz, Iloilo City to support all her children who have no means of livelihood.
She regularly went to the house of Biadog's girlfriend to bring supplies, down to charcoal for their kitchen.
"We could have lived in abundance if he was into shabu. But we run the risk of being evicted from our rented home because we failed to pay for four months already," she said in vernacular.
When the mother confronted Biadog, who was still in handcuffs at the scene, the suspect only offered silence.
Biadog is now detained and will be charged for violation of Republic Act 9165 (Comprehensive Dangerous Drugs Act of 2002).