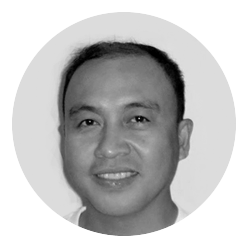 By Alex P. Vidal
"In boxing you create a strategy to beat each new opponent, it's just like chess." — Lennox Lewis
ALL of a sudden Yordenis Ugas (26-4, 12KOs) became a household name among Filipino fight fans.
Thanks to Errol Spence Jr. (27-0, 21KOs) who handed the baton to the lanky 35-year-old Cuban defector who will now have the chance to retire Senator Emmanuel "Manny" Pacquiao (62-7-2, 39KOs) if the Filipino buzzsaw loses badly in their WBA 147-kg 12-round duel in Las Vegas on August 21.
Orthodox and flat-footed, Ugas, who stands five feet and nine inches, will be an easy target for Pacquiao, a southpaw who is shorter by three inches.
An Ugas versus Pacquiao duel is more lively and exciting than the Spence versus Pacquiao fracas.
When a tall orthodox fighter clashes with a shorter lefty, expect a slambang and bloody fight in the matrix of Roberto Duran versus Thomas Hearns, Milton McCrory versus Donald Curry, Julian Jackson versus Terri Norris, Jose Napoles versus Ernie Lopez, Ricardo Mayorga versus Fernando Vargas, Shane Mosley versus Antonio Margarito, to name only a few.
-o0o-
Unlike Floyd Mayweather Jr. (50-0, 27 KOs) and Joshua Clottey (41-5, 24 KOs) who refused to swap bombs with Pacquiao toe-to-toe, Ugas will be willing to slug it out from pillar post, no hold barred.
Ugas is a showman like Pacquiao; the Cuban loves to fight in the center of the ring and his punches mostly travel like a tora (tiger) that mostly land in the midsection and side of the body.
Instead of using his reach advantage, Ugas fights like Ricky Hatton (453, 32 KOs) and Ike Quartey (37-4, 32 KOs) and doesn't backpedal, a perfect recipe for disaster if they fight a well-rounded brawler like Pacquiao, who throws dynamites from all angles.
The Cuban customer, who logged an incredible amateur record highlighted by a bronze medal in the 2008 Beijing Olympics, has a granite chin.
He has never been knocked out cold in his entire career both in amateur and professional. If Ugas fights Pacquiao the way Hatton, David Diaz, Hector Velasquez, Emmanuel Lucero, and Jorge Solis did, he won't last beyond six rounds.
If Ugas will brawl with Pacquiao the way Juan Manuel Marquez, Jeff Horn, Agapito Sanchez and Nedal Hussein did, he might win on points after 12 rounds.
I don't see Ugas trouncing the senator from Saranggani province by stoppage.
Fidel Castro's warrior throws a lot of punches but they are like powderpuff; he doesn't have a power to knock out even Mommy Dionisia although he will be busier in the ring.
I call Ugas a walking baby powder.
-o0o-
Pacquiao, 42, always had a difficult time with fighters who elected to hold, push and embrace during a heated exchange.
The Filipino eight-division titlist is a known street fighter who loves a fierce exchange. If you clip his wings and lock his arms in a phone both brawl, he is stymied.
If you stay away from him and fight like you're house is on fire, Pacquiao becomes lethal and merciful and blasts his opponents to bits in whatever weight category.
Ugas was once deducted with a point in his WBA eliminator bout against Omar Fegueroa Jr. (28-2, 19 KOs) for excessive holding but managed to put away the once undefeated Texan nicknamed "Panterita" or black leopard.
Endurance-wise, Pacquiao has proven he can last the distance when he upset in a split decision Keith Thurman (29-1, 22KOs) two years ago. Against Ugas, Pacquiao can't rely alone in his stamina to eke out a decision victory.
He must throw solid punches in the first four rounds and try to dig in the Cuban's body.
Although it's seemingly difficult to hit Ugas in the face owing to his confusing movements and height, Pacquiao can pulverize the aggressive Ugas with body shots before cutting him with uppercuts once Ugas decides to eat his lethal blows in the early rounds. If Ugas survives the assault in the first five rounds, the fight might be decided by the three scoring judges.
(The author, who is now based in New York City, used to be the editor of two dailies in Iloilo)