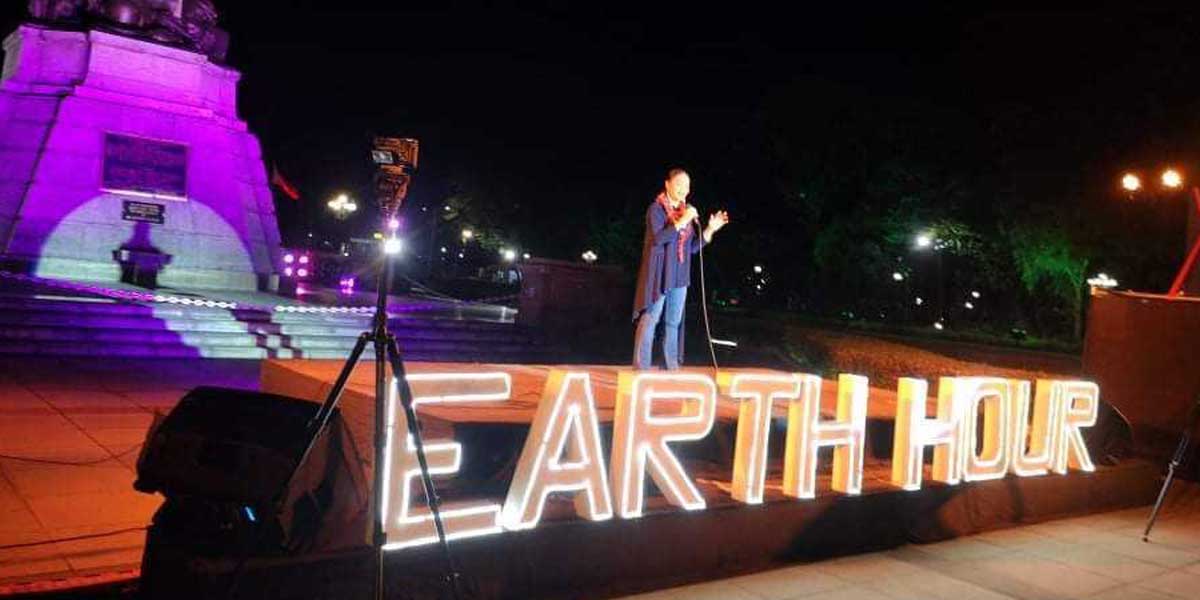 On March 27, at 8:30pm local time, the Philippines turned off their lights as a statement to Shape the Future of the planet for this year's Earth Hour. For 16 years, this worldwide grassroots movement has been a voice for individuals, groups, and organizations to raise awareness for the planet's declining health and nature. Similar to the last two years, Earth Hour 2022 was also celebrated remotely online.
This year's symbolic switch-off is a call to action for individuals to step towards living sustainably and for companies and governments to help build an equitable, nature-positive and net-zero carbon future.
The Department of Energy reported that a total of 65.32 megawatts (MW) were saved for the entire country during the one-hour switch-off of non-essential lights, with the largest savings of 35.26 MW from Luzon, followed by 15.3 MW for Mindanao, and 14.76 MW for Visayas.
"With all our personal concerns and the troubles we experience within our own communities, we rarely think about what's happening in our nature. However, we are already experiencing the consequences of climate change, biodiversity loss, and unchecked pollution," Atty. Angela Ibay, WWF-Philippines National Director for Earth Hour and head of Climate and Energy Program, said.
"It's high time for us to move and prevent the decline of our nature for the sake of the next generation. While we make our own personal efforts to stop the grave results from happening, we should also call on leaders to be more responsible and take dire steps for the sake of the planet," Ibay said.
Public figures, celebrities, organizations, and businesses from across the globe joined the movement in highlighting what the planet needs and what people can do to urgently prevent the loss of nature by 2030.
"The Philippines has one of the highest biodiversity of wildlife in the world. It's also a nation full of stunning natural sceneries, destinations, and forests, home to more than 53,000 species, with half of them can only be found in the country. But many of our flora and fauna are already listed as critically endangered, endangered, threatened, or vulnerable," Ibay said.
"That's why it's important for Filipinos to participate in Earth Hour as a commitment to preserve and protect the country's natural treasures and to give the future generations a beautiful, sustainable, and healthier home planet," she added.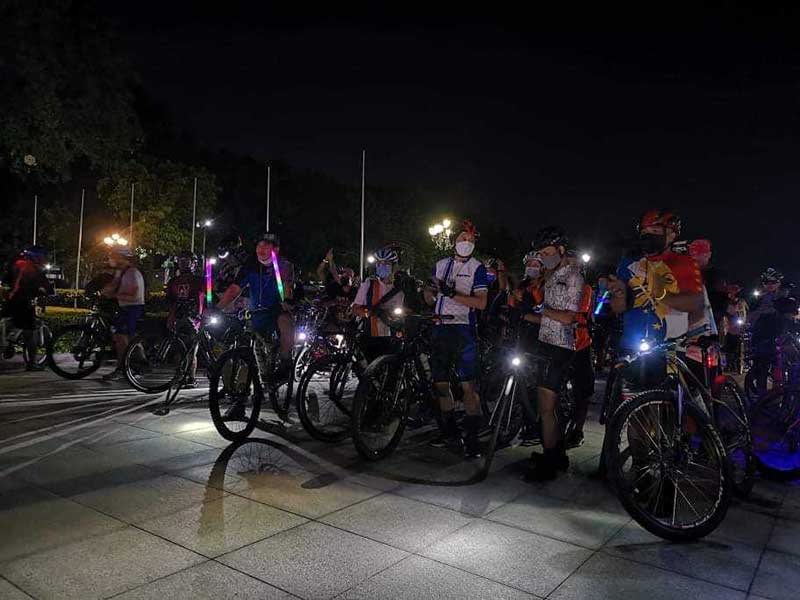 On March 26, an hour before the switch-off, the Countdown to Earth Hour roundtable discussion, hosted by WWF ambassador Marc Nelson and WWF-PH National Youth Council (NYC) Member Ysa Nazal-Habunal, aired live on the WWF-Philippines Facebook page. The roundtable discussed the importance of environmental legislation and policies and the critical actions needed to shape the Philippines' future.
Climate Change Commission Secretary Robert E.A. Borje gave his message for the Earth Hour 2022, saying that "as stewards of our planet and vanguards of our nation, we are called upon to reflect on the many challenges we face in making our Earth a much better place to live in, and a much better planet to leave for the future generations."
Jaybee Garganera, Convenor of The Green Thumb Coalition; Mariglo Laririt, Director of Sustainability of Ten Knots; and Rodel Cabigal, President of Ilijan Agricultural Workers for Sustainable Development discussed what their sectors have been doing to conserve the country's nature and what the government and people can do to help combat the effects of climate change and environmental degradation, particularly focusing on the importance of the climate and nature agenda as a priority of our current and future leaders.
WWF-PH NYC Member and Founder of ASEAN Youth Advocates Network Mr. Mirus Ponon, and WWF-Philippines Child Ambassador Xia Vigor also encouraged the youth to be more proactive in raising awareness on the country's dwindling biodiversity and in participating in projects that will positively impact the environment. The final countdown to Earth Hour then followed the end of the roundtable discussion.
"We have to remind ourselves that there is no 'Planet B'; we must act now to safeguard the health of our planet, and in turn, our health and well-being. Half of the world's population is under the age of 30; that's why the message and theme of WWF this year is for us, the youth, as we are the ones that will shape the world for tomorrow. We should strive to live more sustainably and change our lifestyle choices." Ponon said.
With 2022 being a critical year for both the environment and Filipinos, this year's Earth Hour empowers Filipinos with the proper knowledge regarding climate and environmental issues so that they can participate in forming a nature-forward government. Filipinos are encouraged to #ShapeOurFuture beyond Earth Hour by joining the collective action for the environment through raising awareness on critical issues that everyone, especially the country's leaders, should address effectively.
"Let our leaders know that nature matters to you so that it will be important to them. Speak up about issues of the environment, and look at our leaders' plans and their track record. The actions we ask all of this Earth Hour and beyond are really much more urgent. When we all switch off our lights for an hour tonight, we send a message of solidarity with millions all over the world to say we are looking out for this one and only home we share. Beyond the hour, may we be catalysts for change, shaping the future, knowing it is in our power to do so." said WWF-Philippines Executive Director Katherine Custodio.
The Earth Hour Virtual Run officially started on March 26 coinciding with the Earth Hour celebration. In partnership with Pinoy Fitness, this self-paced virtual run promotes a sustainable and healthy lifestyle, raises environmental awareness, and supports the conservation efforts of WWF-Philippines. Participants can choose their distance from 10 km, 20km, 40km, and 60 km, which they can finish cumulatively until April 22.
This year's Earth Hour celebration was also well-timed with the upcoming National and Local Elections in the Philippines this May 9. Aiming to influence over 67 million Filipino voters and more than 6 million of them being first-time voters, Earth Hour also became a platform that called on people to advocate for urgent climate action to global, national, and local leaders, as well as to choose aspiring public servants who acknowledge and respond to the challenges of climate change and biodiversity loss.
Another activity for Earth Hour Philippines 2022 was the #ShapeOurFuture social media mini-series that ran from March 1 to 11. It featured select individuals encouraging the public to probe into the election candidates' platform for the country's biodiversity conservation with questions like, 'What to look out for in your candidates regarding environmental concerns?' and  'What environmental issue do you want the candidates to address?'