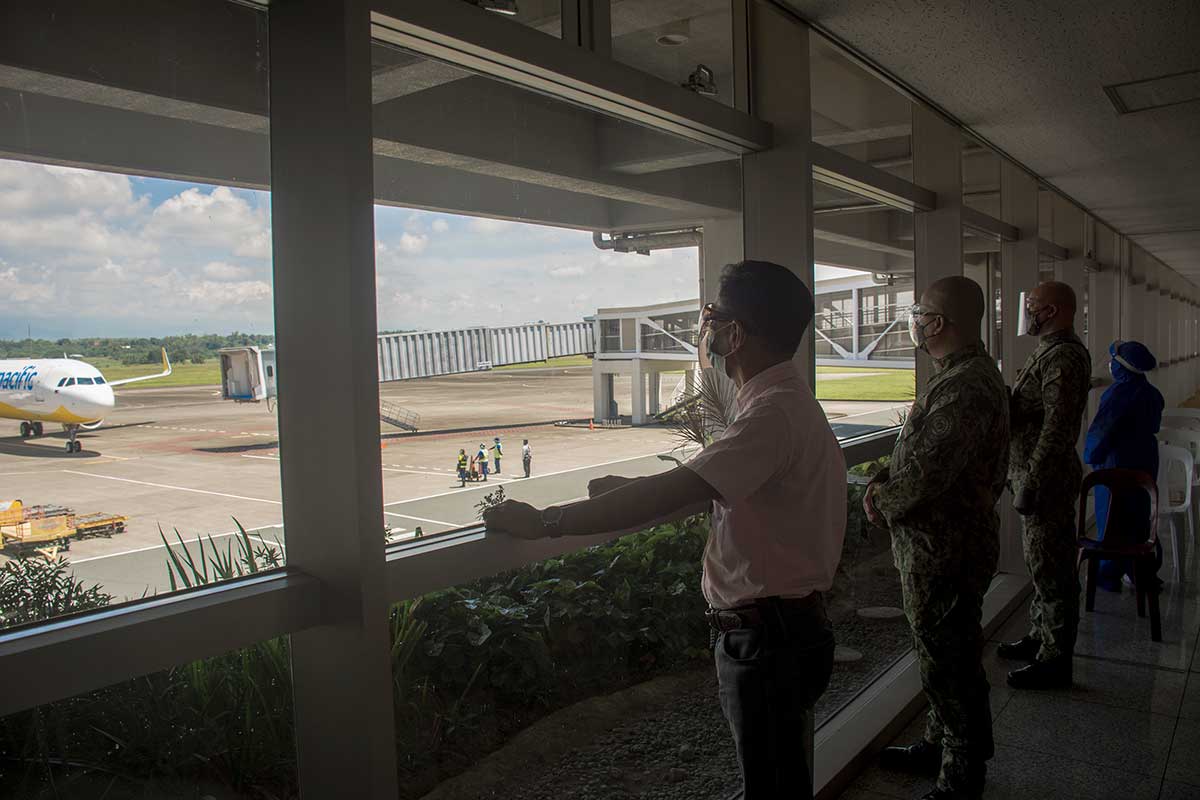 By Joseph B.A. Marzan
The latest coronavirus disease 2019 (COVID-19) situationer from the Department of Health-Western Visayas Center for Health Development (DOH-WV CHD) indicated that the region's risk status remained the same in the past two days.
Western Visayas remained at Low Risk as of August 10, 2021.
Only Antique is at High Risk while Aklan, Guimaras, and Iloilo City remained in Moderate Risk. Capiz, Iloilo province, Negros Occidental, and Bacolod City are Low Risk.
The risk ratings were based on DOH's Community Quarantine Decision Framework. It is gauged by the 2-Week Growth Rate (2WGR), which is the percentage rate of the trend of new confirmed cases, and the Average Daily Attack Rate (ADAR), which refers to the number of new cases per 100,000 population of an area.
Both the 2WGR and the ADAR are measured over a 14-day period, and the current risk ratings are based on new cases reported from July 25 to August 7, 2021.
Based on these two factors, Region 6 posted a –15 percent change in the growth of COVID case numbers (2WGR) and logged 6.39 cases per 100,000 population over the past 14 days (ADAR).
Antique's high-status risk is due to its moderate 2WGR (58 percent) and high ADAR (8.68).
The only other area with a positive 2WGR is Guimaras (14 percent). Capiz has a –1 percent 2WGR, followed by Iloilo province (–2 percent), Aklan and Iloilo City (–21 percent), Negros Occidental (–39 percent), and Bacolod City (–45 percent).
Aklan has the highest ADAR (21.52), followed by Iloilo City (14.59), Iloilo province (6.51), Bacolod City (6.06), Guimaras (5.00), Capiz (3.94), and Negros Occidental (1.63).
HEALTH CARE UTILIZATION
While it is not part of the CQDF, the Health Care Utilization Rate (HCUR), which refers to the percentage rate of COVID-dedicated beds and mechanical ventilators used, is still important in considering COVID measures and Community Quarantine status of an area.
The region's HCUR as of August 10 is 56.27 percent, which is still considered Low Risk despite a moderate level of COVID ward bed use (63.24 percent) and high level of Intensive Care Unit (ICU) bed use (74.32 percent).
Isolation bed use (51.21 percent) and mechanical ventilator use (50.82 percent) are also still considered as low.
Guimaras has the highest HCUR (74.07 percent), which is due to a critical level of isolation beds use (86.96 percent).
Iloilo City's HCUR is 71.51 percent, up from 70.41 on August 8.
The city's consistently high HCUR is due to critical levels of COVID ward bed use (88.42 percent) and ICU bed use (86.96 percent), as well as moderate levels of isolation bed use (61.58 percent) and mechanical ventilator use (63.10 percent).
The rest of the HCUR reports include Aklan (67.10 percent), Antique (59.78 percent), Capiz (55.84 percent), Iloilo province (53.79 percent), Bacolod City (36.56 percent), and Negros Occidental (36.24 percent).