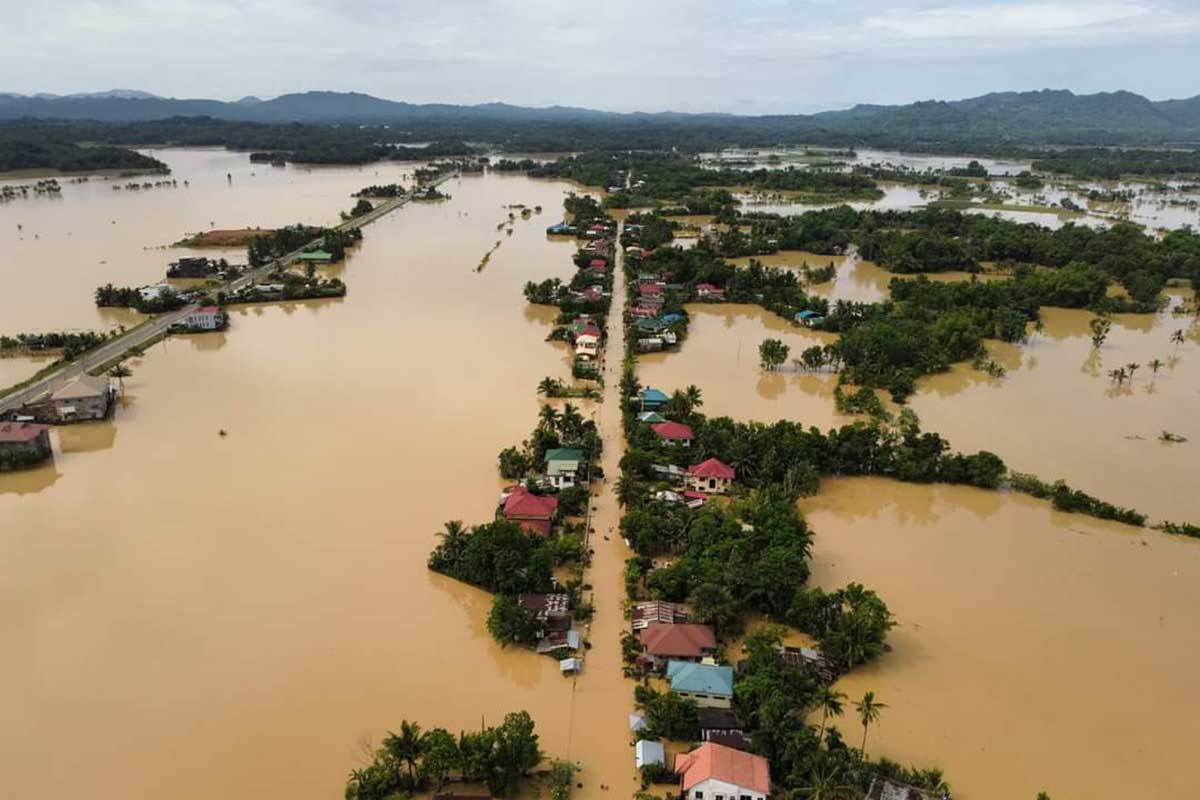 By Joseph B.A. Marzan
Western Visayas' agriculture has lost an estimated P85.5 million so far since Tropical Depression "Agaton" (International name: "Megi") drenched the Visayas with incessant rains in the past four days.
Based on a report from the Office of Civil Defense (OCD)-6 regional office as of 5 p.m. on April 13, "Agaton's" damage toll in Batad and Sara in Iloilo province totaled P7.9 million while damages in the Capiz towns of Mambusao, Panay, Panitan, and Sigma was estimated at P75.6 million.
Another report from the Iloilo provincial government on Wednesday detailed that between April 9 to 12, agricultural damage in the province totaled P73.3 million so far.
The damaged areas included 139 hectares of standing rice crops in the reproductive and ripening stages in 9 local government units (LGUs), 259 hectares of high-value crops also in 9 LGUs, and 23.15 hectares of corn in 4 LGUs.
An estimated P265,110 worth of livestock and poultry in 5 towns in the province were also affected.
The affected LGUs include Alimodian, Balasan, Banate, Batad, Bingawan, Concepcion, Dingle, Dueñas, Igbaras, Passi City, San Miguel, Sara, and Zarraga.
Also, 123 rice farmers, 405 farmers of high-value crops, 24 corn farmers, and 270 farmers of livestock and poultry suffered losses to Agaton.
The latest Disaster Response Operations Monitoring and Information Center (DROMIC) report by the Department of Social Welfare and Development-Region 6 (DSWD-6), which was attached to the OCD-6 report, indicated that Agaton affected 247,867 persons from 62,120 families in 385 barangays across the region.
Also, 9,439 displaced families (38,598 persons) moved to evacuation centers, while 6,759 families (28,586 persons) were accounted outside the centers.