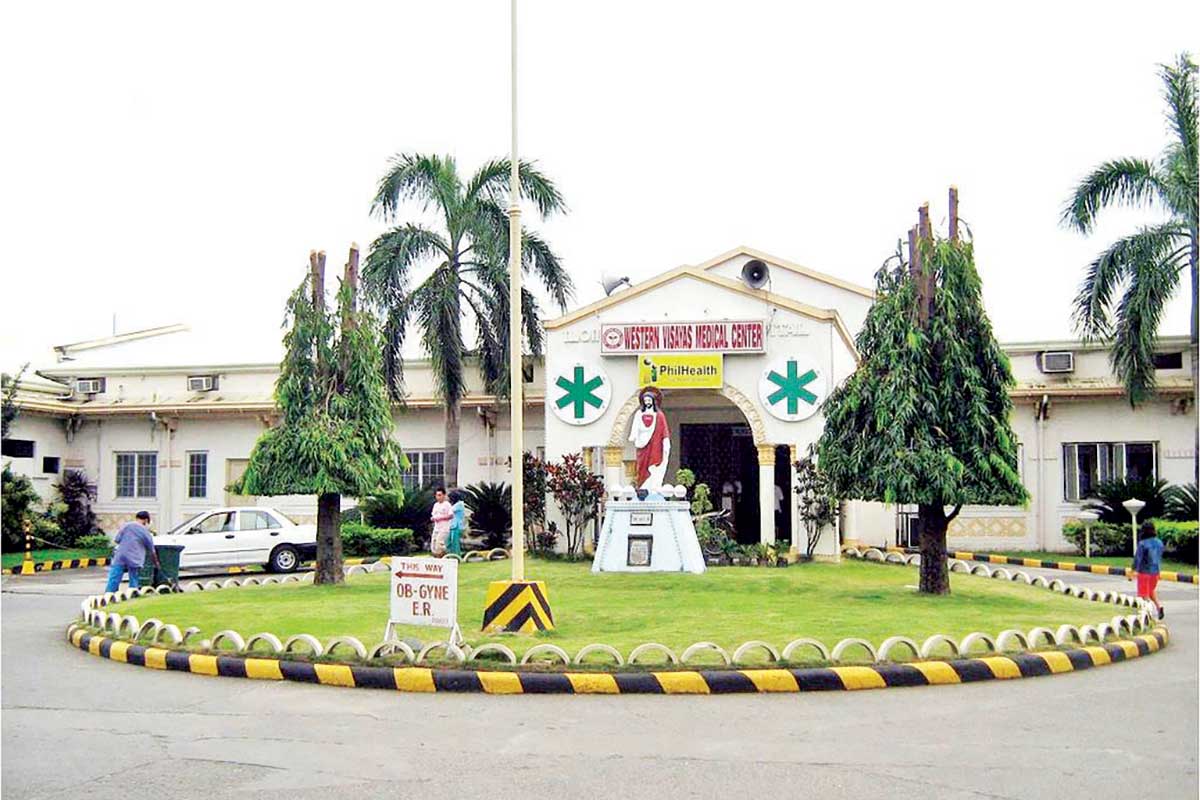 By Joseph B.A. Marzan
The Western Visayas Medical Center (WVMC) is set to expand its testing capabilities for diseases after it was selected by national and international health authorities as a Sub-National Laboratory (SNL) for other vaccine-preventable diseases.
This was first confirmed to Daily Guardian by WVMC chief Dr. Joseph Dean Nicolo in a text message, saying that they had been meeting with the Department of Health (DOH) about the new laboratory since 2021.
Dr. Stephanie Abello, the head of the WVMC's coronavirus disease 2019 (COVID-19) SNL, said that they were identified by the Research Institute for Tropical Medicine (RITM) back in October 2021.
Abello said tests expected to be conducted at this new laboratory include identified vaccine-preventable diseases such as measles and encephalitis, among other viral illnesses.
As part of their selection, the WVMC is currently expanding its current SNL facility, with an area now converted for serologic testing for other diseases.
Serologic testing, which is more commonly known as antibody testing, uses blood samples of a patient to look for signs of viral infection.
The current testing for COVID-19 is via another method, the Reverse Transcription-Polymerase Chain Reaction (RT-PCR), but serologic testing has been used previously for the disease in rapid testing.
The DOH central was supposed to have delivered the equipment by the end of December 2021, but Abello said they are now expecting these to arrive in the last week of January 2022.
But the health department has not yet provided any guidance as to whether the WVMC-SNL's current manpower would be expanded alongside the coverage of diseases that it will test.
The World Health Organization (WHO), which also supports this undertaking, will be coming over to Iloilo to help train medical technologists for testing.
"With regard to the manpower, we are just using our in-house manpower at the moment, and there are no guidelines yet if they are going to give us an additional plantilla for that. One thing is sure, WHO is coming this April to train our medtechs for the testing," Abello told Daily Guardian in a phone interview.
Unlike the hospital's current COVID testing, which takes in up to 2,500 specimens per day via RT-PCR, serologic tests for other vaccine-preventable illnesses will take up only between 200 to 250 tests daily.
"We haven't been able to evaluate, so since it is a serologic test, it will be tested by batch, and we can accommodate as much as 250 per day. These have a lower capacity, because our capacity for COVID is 2,500 maximum, but for this one, since we don't know what machine they're going to send but based on experience and based on the current serologic tests we are doing, we can do 200 to 250 per day," she said.
There is no definite date yet as to when the laboratory will be operational, but Abello said that current renovations may be finished by the time new equipment arrive.
"Based on our monitoring, there has been slowdown in the construction, but since the [SNL] building is already there, we just had to renovate so it would be easier for little changes and improvements. We will make sure that before [WHO] training comes in April, the facility and the site would ready," she stated.
WVMC is only one of two hospitals which will host an SNL for vaccine-preventable diseases, the other being the Vicente Sotto Memorial Medical Center (VSMMC) in Cebu, which also hosts a COVID SNL in their facilities.