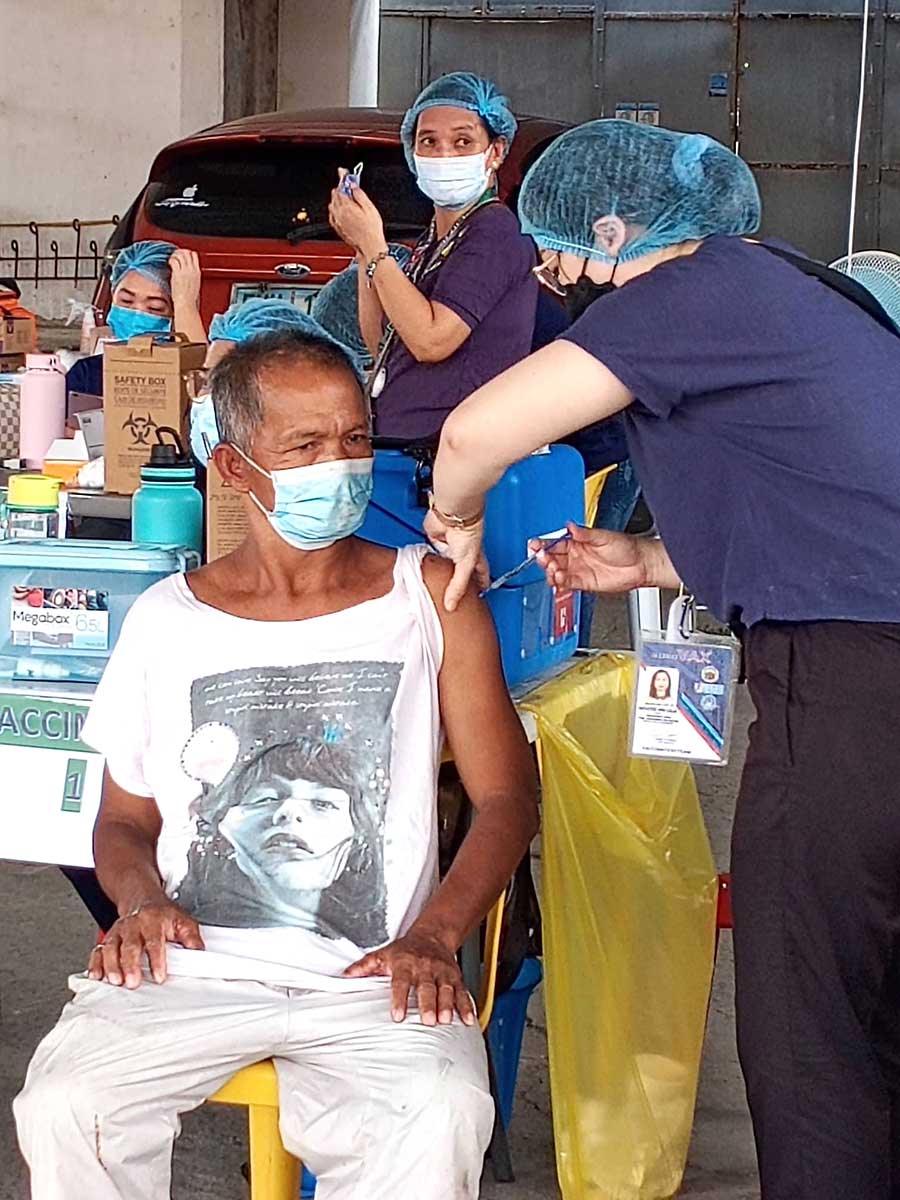 By Joseph B.A. Marzan
Region 6 remains at high risk to COVID-19 as cases continue to rise in five areas.
Data from the Department of Health-Western Visayas Center for Health Development (DOH-WV CHD) as of Sept. 5, 2021 indicated that COVID-19 infections continue to spiral in Guimaras, Iloilo province, Negros Occidental and the cities of Iloilo and Bacolod from August 20 to Sept. 2.
The surge pushed the region's 2-Week Growth Rate (2WGR) and Average Daily Attack Rate (ADAR) which kept the region in the high-risk column.
New cases reported in Western Visayas spiked with a 2WGR of 16 percent – from 8,359 (Aug. 6 to 19) to 9,696 (Aug. 20 to Sept. 2).
Guimaras, Iloilo province, Iloilo City, and Bacolod are all under High Risk as well, while Negros Occidental is at Moderate Risk, and Aklan, Antique, and Capiz are under Low Risk.
Negros Occidental posted the highest rise at 64 percent, followed by Iloilo City (44 percent), Guimaras and Iloilo province (41 percent each), and Bacolod City (26 percent).
The remaining areas posted declines in new cases, including Capiz (-15 percent), Antique (-34 percent), and Aklan (-55 percent).
The region's ADAR, or number of cases per 100,000 population, also increased to 8.76, with Iloilo City posting the highest (24.75), followed by Guimaras (17.20), Iloilo province (14.85), Bacolod City (8.55), Aklan (6.64), Antique (6.04), Capiz (5.14), and Negros Occidental (2.73).
Region 6's Health Care Utilization Rate (HCUR), or the percentage rate of COVID-dedicated hospital admissions and mechanical ventilator usage, is at 67.07 percent.
Based on the HCUR per area, Guimaras is on full capacity (100 percent), followed by Iloilo City (79.56 percent), Iloilo province (75.07 percent), Capiz (74.18 percent), Negros Occidental (66.30 percent), Bacolod City (59.04 percent), Antique (40.74 percent), and Aklan (25.68 percent).
The region also listed 419 cases detected with either variants of concern (VOC) or variants of interest (VOI) as of September 5, including 109 Alpha (B.1.1.7), 110 Beta (B.1.351), 122 Delta (B.1.617.2), 1 Gamma (P.1), 1 Lambda (C.37), and 76 Theta (P.3) cases.
Based on the number of variant cases, Iloilo province logged the most number of detected cases (131), followed by Antique (67), Iloilo City (55), Bacolod City (51), Negros Occidental (48), Aklan (29), Capiz (20), and Guimaras (18).
DOH-WV CHD's designated spokesperson, Dr. Daphynie Teorima, said Aklan's steady decline in cases was due to intensive contact tracing and lockdowns.
Contact tracing data by the regional office as of Sept. 5 showed that Aklan has listed up to 19,033 close contacts of 11,947 confirmed cases, and located 18,990, or 99.77 percent of those close contacts.
How these figures will hold when restrictions will be relaxed remains to be seen, Teorima said.
"We've seen that [Aklan] has traced even its asymptomatic cases, and although this is a good practice, we will see how this will hold up once the economy reopens and how we will handle this fresh wave of mobility in the province of Aklan," she said.
Teorima also reminded the public to continue practicing minimum public health standards, such as wearing of face masks and face shields, washing of hands, and observing physical distancing, to ensure prevention of COVID-19 in their communities and workplaces.
DELTA COMMUNITY TRANSMISSION?
Teorima said they still cannot confirm community transmission of the Delta variant.
While the DOH-WV CHD does consider community transmission, she said it cannot be fully verified as of this time due to the processing time of the Philippine Genome Center (PGC) in Diliman, Quezon City.
As of this writing, the PGC-Diliman remains the sole laboratory that detects COVID variant cases in the country.
"Regardless of the variant, transmissibility increases whichever variant is present in our communities. We highly considers that there is community transmission of the Delta variant in our region, but unfortunately we cannot quickly verify samples because we only have one testing center for the variants. We have to put in mind to increase vigilance when it comes to COVID-19 regardless of the variant," Teorima said.
Iloilo province still has the most number of Delta cases (35) as of Sept. 5, followed by Antique (24), Aklan (21), Iloilo City (15), Bacolod City (10), Negros Occidental (7), Capiz (6), and Guimaras (1).
The province also posted high incidence of Alpha (35), Beta (48), Gamma (1), and Theta (12) variants.
Teorima said while DOH-WV CHD suspects the high volume of variant cases in the province to be behind its higher case numbers, the provincial government must also address its vaccination data.
The regional office's data showed that 201,027 have been fully vaccinated against COVID-19 in Iloilo province, 13.88 percent of the national government's target of 1,448,757.
Other factors Teorima mentioned for the recent surges include the reopening of business establishments and the province's border controls.
She said that the low vaccination numbers could be one of the factors as to the higher case reports, as well as more variant cases detected.
"Iloilo province does have the highest number of Alpha, Beta, and Delta variants distributed. This is what we suspect for the increase of cases here. We also have to consider that Iloilo province is only second to Negros Occidental which has the highest population number in the region which could equal number of unvaccinated persons," she said.