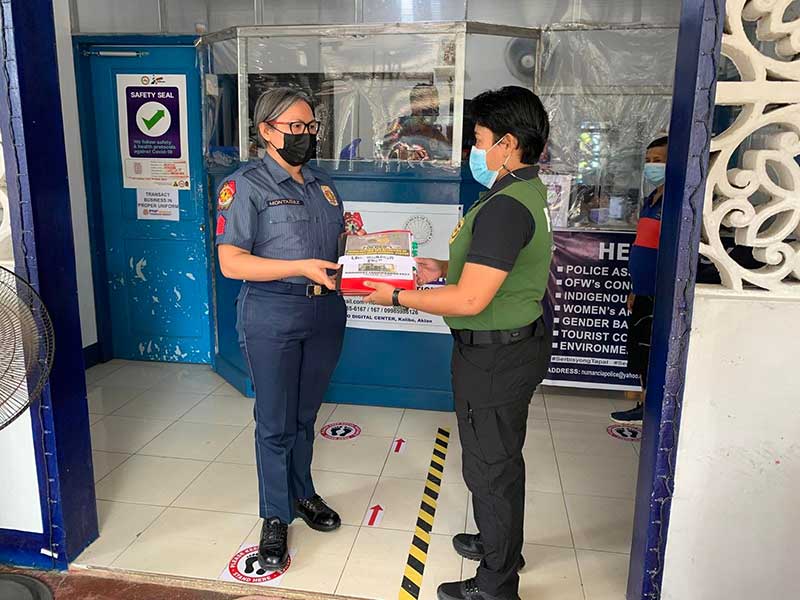 By Jennifer P. Rendon 
Provinces in Western Visayas posted "remarkable" barangay drug clearing rates compared to high-urbanized cities.
But this outcome is something that the Philippine Drug Enforcement Agency 6 (PDEA-6) has expected.
Based on the latest deliberation of the Regional Oversight Committee (ROC) of the Barangay Drug Clearing Program (BDCP), 86.72 percent of Western Visayas were declared drug cleared.
Alex Tablate, PDEA-6 regional director, said 3,513 of the 4,051 barangays in the region passed the deliberation.
Records from PDEA-6, which chairs the ROC, showed that Aklan posted a 100 percent rate after all its 327 villages were declared drug-cleared.
Antique has cleared 586 barangays or 99.32 percent while Iloilo province was able to clear 1,673 barangays or 97.21 percent.
Guimaras has 94 drug-cleared barangays (95.91 percent) and Capiz has 421 villages (89.21 percent).
The only province with a low score was Negros Occidental which only cleared 310 barangays or 51.58 percent.
But the number is still better than Iloilo City's 48.8 percent or 88 barangays cleared and Bacolod City's 21.31 percent after only clearing 13 barangays.
"There are areas na madali 'yung deliberations because they submitted administrative requirements that are complete," Tablate said.
He also pointed out that it is crucial in the deliberation process that the consolidated lists of drug personalities by the PNP and PDEA have already been neutralized.
"And most of these drug personalities happened to be in highly-urbanized cities kaya expected na the clearing operations would take some time," he said.
Tablate added that their drug-clearing efforts were also stalled because of the pandemic.
But another round of deliberation would be conducted in February 2022.
"Hopefully, we could declare more barangays as drug-cleared," he said.
Once a barangay is considered drug-cleared, a certificate signed by the chief of police, mayor, and PDEA regional director is issued.
Tablate has again stressed the importance of drug clearing in the government's campaign against illegal drugs.
"The barangay is the frontline of our campaign and very much challenged when it comes to our efforts against illegal drugs," he said.
But Tablate said the most critical part is actually not by the "declaration" itself.
"Rather, it's how these barangays should execute and do its part in maintaining said status, thus preventing the same from reverting back to being "affected," he said.
The BDCP, which does the deliberation and validation, is a multi-agency group composed of PDEA, Philippine National Police (PNP), Department of the Interior and Local Government (DILG), and the Department of Health (DOH), as well as the respective local chief executives (LCEs) that have jurisdiction over these barangays.
For a barangay to be finally declared as "drug-cleared" or officially "unaffected," they must have complied with all the requirements and parameters set forth under DDB Regulation No. 3, Series of 2017 on Strengthening the Implementation of BDCP.
These requirements include:
Non-availability of drug supply
Absence of drug den, pusher, user
Absence of clandestine drug laboratory
Active involvement of barangay officials in anti-drug activities
Existence of drug awareness, preventive education and information
Existence of voluntary and compulsory drug treatment and rehabilitation processing desk
These requirements are mandated under Dangerous Drugs Board Regulation No. 3 series of 2017.