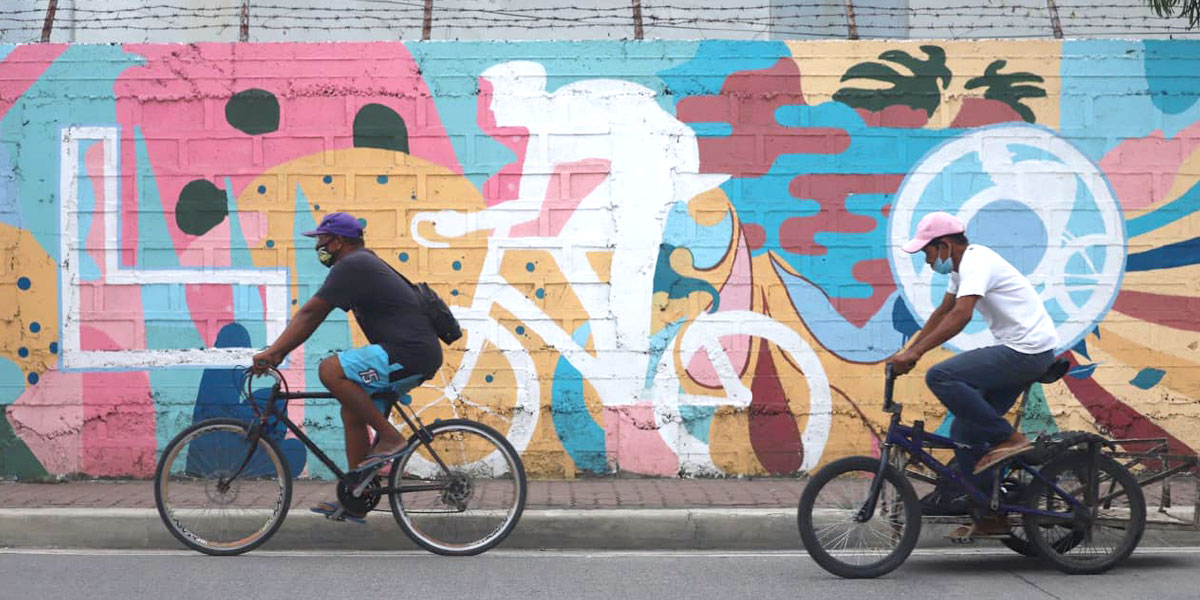 By Joseph B.A. Marzan
Employment rate in Western Visayas rose by less than 1 percent in July 2021, near the same rate exactly a year ago, according to the latest data from the Philippine Statistics Authority (PSA).
The PSA's Labor Force Survey (LFS) showed that the Philippines' employment rate jumped to 93.1 percent in July, a 1.8 percent rise compared to January and April this year (both at 91.3 percent), and 3.1 percent higher compared to July 2020 at 90 percent.
In Western Visayas, the employment rate also rose to 93.26 percent, only 0.76 percent higher than April (92.5 percent) and 2.36 percent higher than January (90.9 percent), but lower than July 2020 (93.70 percent).
Employed persons include all persons aged 15 years old and above who reported to be at work even for one hour or work without pay in a family-owned business or farm, within 7 days before the conduct of the LFS.
Those who were not reporting to work or business due to temporary illness or injury, vacation, or other reason, were also considered in the survey to be employed.
The data did not include Overseas Filipino Workers (OFWs), who have been excluded by the PSA in the estimation of the size of the working population, as well as of the labor force.
Accordingly, the unemployment rate eased nationally in July (6.9 percent), by 1.8 percent from the January and April rates (8.7 percent) and by 3.1 percent from the July 2020 rate (10 percent).
Unemployment rate in Region 6 is at 6.74 percent as of July 2021, nearly matching that of July 2020 (6.30 percent), and consistently dwindling from April (7.5 percent) and January (9.1 percent) 2021.
Labor Force Participation Rate (LFPR) and underemployment rate posted negative movements.
Nationally, the LFPR dipped to 59.8 percent, its lowest since the pandemic began, and lower than its rate a year ago (61.9 percent). The dip was recorded when the COVID-19 pandemic peaked in April (63.2 percent).
The number was equivalent to 44.7 million Filipinos who were either employed or unemployed within the country.
Western Visayas' LFPR in July dipped to 60 percent, similar to where it was exactly a year ago (60.8 percent), but lower than April (61.7 percent) and January (62.6 percent).
LFPR is defined by the PSA as the "percentage of the total number of persons in the labor force to the total population 15 years old and over".
The population 15 years old and over in Region 6 is estimated by the PSA to be at 5.52 million, based on their 2015 Population Census.
Underemployment also continued to rise nationally to 20.9 percent in July, following a consistent trend from April (17.2 percent) and January (16.0 percent) of this year, and even higher than the same time last year (17.3 percent).
In Western Visayas, unemployment also rose by 2.43 percent to 24.03 percent (July 2021), a 0.5 percent difference from April (21.6 percent) and January (21.1 percent).
This also showed a big jump in underemployment from July last year, which was only at 10.41 percent then.
Underemployed persons include all persons who express their desire to either have longer job hours, or an additional job, or to have a new job with longer working hours. Visibly underemployed persons worked for less than 40 hours and want additional hours of work, within 7 days before the conduct of the LFS.
The PSA conducted the LFS from July 8 to 31, 2021, covering 123,244 eligible households across the country.