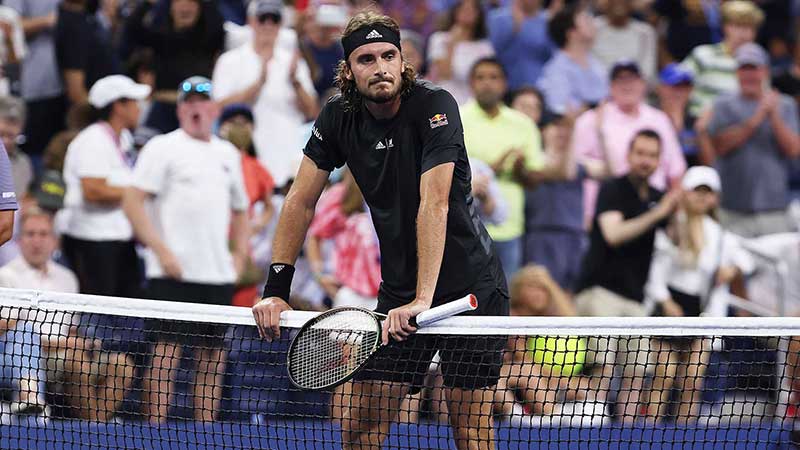 By Leobert Julian A. de la Peña
World no. 4 ranked male tennis player Stefanos Tsitsipas is out of the 2022 US Open.
Seeking to clinch his first-ever grand slam championship title in the sport of lawn tennis, one of the favorites to win this year's US Open absorbed an upset loss from Colombian qualifier Daniel Elahi Galan in just four sets- 6.0, 1.6, 6.3, 7.5-.
The Greek sensation had an off day after committing tons of unforced errors while watching Galan outplay him from start to finish.
This is so far the grand slam tournament's Cinderella story as Galan, who is ranked no. 94 by the Association of Tennis Professionals (ATP), put on a clinic against the more experienced Tsitsipas on one of the sport's biggest stages.
The Colombian debutant immediately turned heads in the very first set after sweeping Tsitsipas using his consistent forehand bombs that proved to be too much.
Despite Tsitsipas' adjustments midway in the first set by attacking the net to cut the distance and avoid long baseline rallies, Galan was still able to break through and scored several momentum-clinching lob shots that put the crowd to their feet.
Tsitsipas was quick to bounce back after taking the second set, 6-1, but Galan showed he still got enough gas left in the tank and remained consistent with his baseline patience.
A shocking series of double faults also prevented Tsitsipas from getting back into the game and could only admit that Galan was the better player during the post-game interview.
"Definitely one of the best moments of my career. Definitely the best match of my career, not only because of the circumstances, [but] also the opponent. I'm really happy," said Galan.
With the huge win, Galan will be setting up a second-round encounter against Australian tennis player Jordan Thompson.