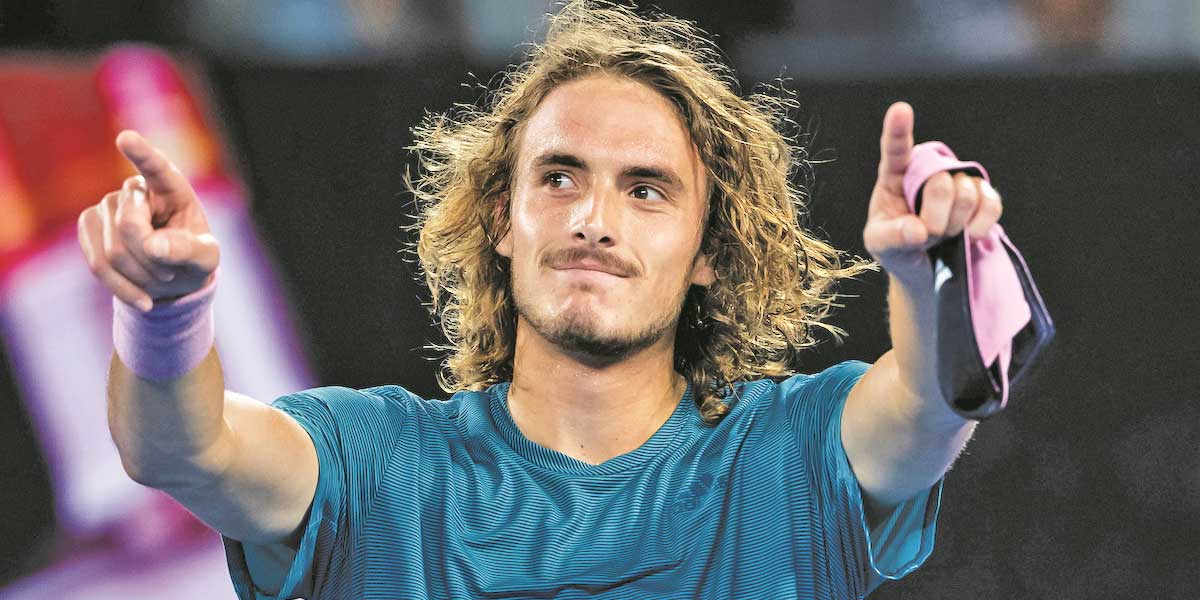 By Leobert Julian A. de la Peña
Lawn tennis' world no. 3 Stefanos Tsitsipas confirmed that he is yet to receive his first dose of COVID-19 vaccine.
Currently preparing for the upcoming Masters 1000 tournament in Cincinnati, Tsitsipas has been always vocal towards the media and answered them directly when asked about his vaccination status.
The Greek tennis star also followed up his statement that he will only subject himself for vaccination if it is mandatory for all the professional grand slam and pocket tournaments.
"No one has told me anything. No one has made it a mandatory thing to be vaccinated. At some point I will have to, I'm pretty sure about it, but so far it hasn't been mandatory to compete, so I haven't done it, no," shared Tsitsipas.
Since professional tournaments in lawn tennis came back to the scene amid the pandemic, no concrete rule of "no vaccine no play" has been confirmed or formally released by the tennis governing body.
World No. 1 Novak Djokovic was among the tennis stars who favored not to make vaccination among players mandatory in all tours.
However, tennis legends Rafael Nadal and Roger Federer had a different take and have been active voices encouraging the people to get their vaccination to help combat COVID-19.
"The only way out of this nightmare is vaccination. Our responsibility as human beings is to accept it. I know there is a percentage of people who will suffer from side effects, but the effects of the virus are worse," said Nadal.