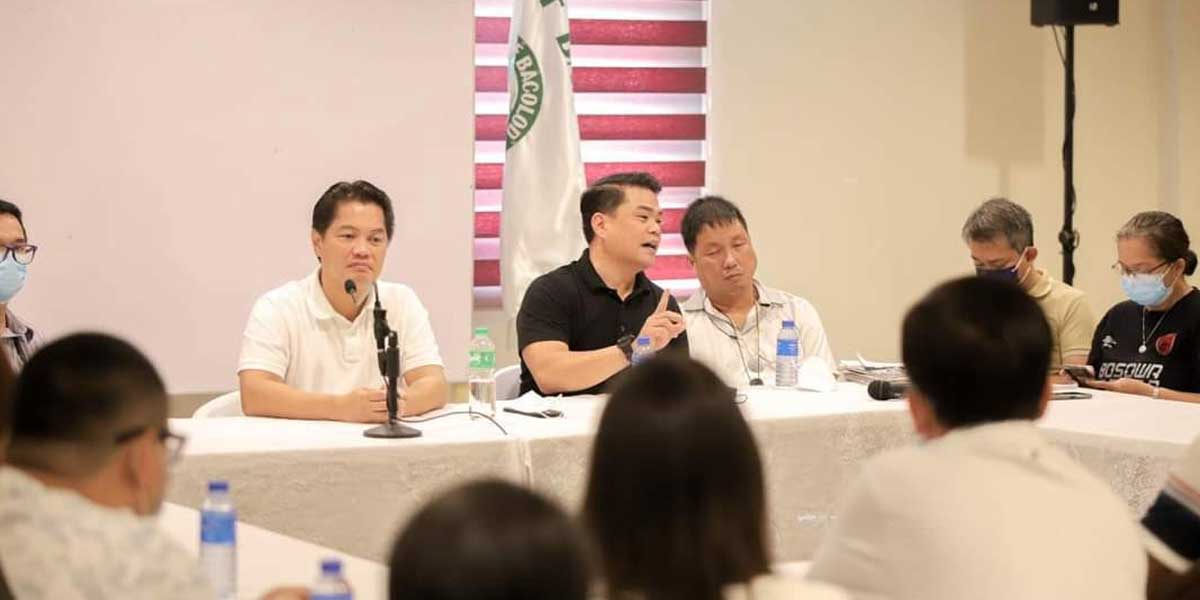 By Dolly Yasa
BACOLOD City – The Bacolod Task Force on Spaghetti Wires will start clearing main thoroughfares of these eyesore and traffic nuisance this Saturday, July 16, 2022.
Councilor Al Victor Espino, chairperson of the Committee on Transportation, Traffic and Urban Planning, and Mayor Alfredo Benitez, who is chairman of the task force, met Thursday with the different stakeholders to discuss the matter.
Spaghetti wires refer to tangled wires of telcos and other utility firms that are considered unsightly and at times unsafe.
Espino posted on his Facebook page that the clearing operation will start this weekend.
Earlier, Benitez ordered the creation of the "Bacolod City Task Force on Spaghetti Wires" and the convening of the Bacolod Traffic Authority Council.
He also issued Executive Order (EO) 004, Series of 2022, which reconvened the Bacolod Traffic Authority Council to address the worsening traffic problem in Bacolod through an "efficient and effective comprehensive traffic plan and management for the city".
EO 003, Series of 2022, which created the "Bacolod City Task Force on Spaghetti Wires," ordered the removal, clearing and reorganizing of all "spaghetti wires" located at the main thoroughfares, sidewalks, streets, roads, alleys and public places in Bacolod City.
"Spaghetti wires" refer to electrical and telecommunication wires that are abandoned, damaged and not being used that have become eyesores and serious threats to the safety and health of the public, Benitez said.
The task force is also tasked to come up with a comprehensive action plan for the protection and security of cables and wires from thieves, added Benitez.
Benitez's spokesman, Atty. Bong Dilag said that the target date to complete the clearing of the "spaghetti wires" is before the Masskara Festival this October.
The long term goal is to have underground wires, Dilag further said.