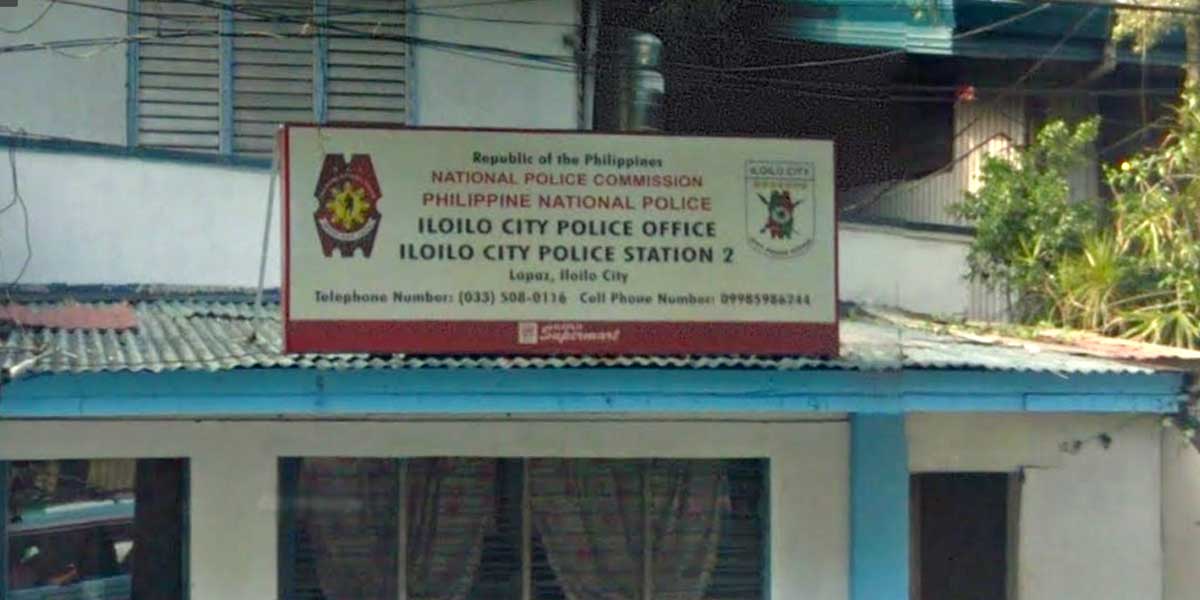 By Jennifer P. Rendon
Nothing was heard from a 21-year-old woman who accused a "policeman" of allegedly sexually molesting her inside a lodging house in La Paz, Iloilo City.
Major Jose Val Ladublan, Iloilo City Police Station 2 chief, said they could no longer reach Ana (not her real name) a day after she filed a report that a cop allegedly raped her.
"Her phone number couldn't be reached. She apparently turned it off," he said.
It was around 9:30 p.m. of Nov 30, 2021 when Ana went to Iloilo City Police Station 1 at City Proper district to complain that she was allegedly molested.
When asked where the incident happened, she mentioned a lodging house located in La Paz district.
Personnel of ICPS1 eventually escorted her to La Paz Police Station which has the jurisdiction on her case.
When she arrived at the police station, Ladublan said she appeared calm, with no apparent signs of uneasiness.
She was asked how the sexual attack happened.
Ana narrated that the policeman went to her workplace around 6 p.m. of Nov 30. They hailed a cab and went to a motel in La Paz district.
She claimed that the taxi dropped them off outside the room, not on the room's parking slot.
"Our investigators asked her the chronology how the rape happened. Pero hambal nya basta gin-rape lang sya," Ladublan said.
He explained that the chronology of events would have established a case against the supposed suspect.
After she was sexually molested, Ana claimed that they rode a taxi, and went their separate ways. The man hailed a cab to bring her to her boarding house at Barangay Duran, City Proper.
It was at around 9:30 p.m. when she decided to report the alleged rape.
Ladublan said that the woman has only identified her "attacker" by a name, which they weren't sure if it was a surname or an alias.
The policeman was allegedly an officer assigned to Passi City Police Station.
The woman also claimed she has no plans of pursuing a criminal complaint but just wanted to warn the policeman.
"In fact, we told him that we don't have the jurisdiction to warn a policeman, but we could file a case against him," Ladublan said.
In less than an hour after reporting what happened, personnel of the La Paz PNP Women and Children's Desk escorted her to West Visayas State University Medical Center in Jaro district for a medical examination.
The policewomen stayed until 2 a.m. of December 1 but had to temporarily get back to the station to attend to another incident involving minors.
But they allegedly texted Ana to get back to the station once her medical examination is done.
They heard nothing from her until they returned to the hospital around 5 a.m. where they learned from WVSUMC personnel that she went out around 2:20 a.m.
Police again tried to reach out to her.
Ana only texted back around 8:30 a.m. informing policemen that she was in Leganes and was on her way home.
She claimed she was not feeling well and needed to rest.
On the same day, police tried to call her but she was not picking up the phone.
"Her phone was still ringing on Wednesday but when we tried to call her Thursday, it was already turned off," Ladublan said.
An officer of the Passi City Police Station also called them up and asked for the identity of the suspect.
"But they claimed there was no personnel assigned at their station who goes by that name," he said.
Meanwhile, Colonel Gilbert Gorero, Iloilo police chief, said they don't tolerate such acts.
"But how could we order the relief of someone that we don't even know?" he quipped denying reports that he ordered the reassignment of the involved cop.
Gorero assured, though, that they would act accordingly once they know the story behind Ana's allegations.