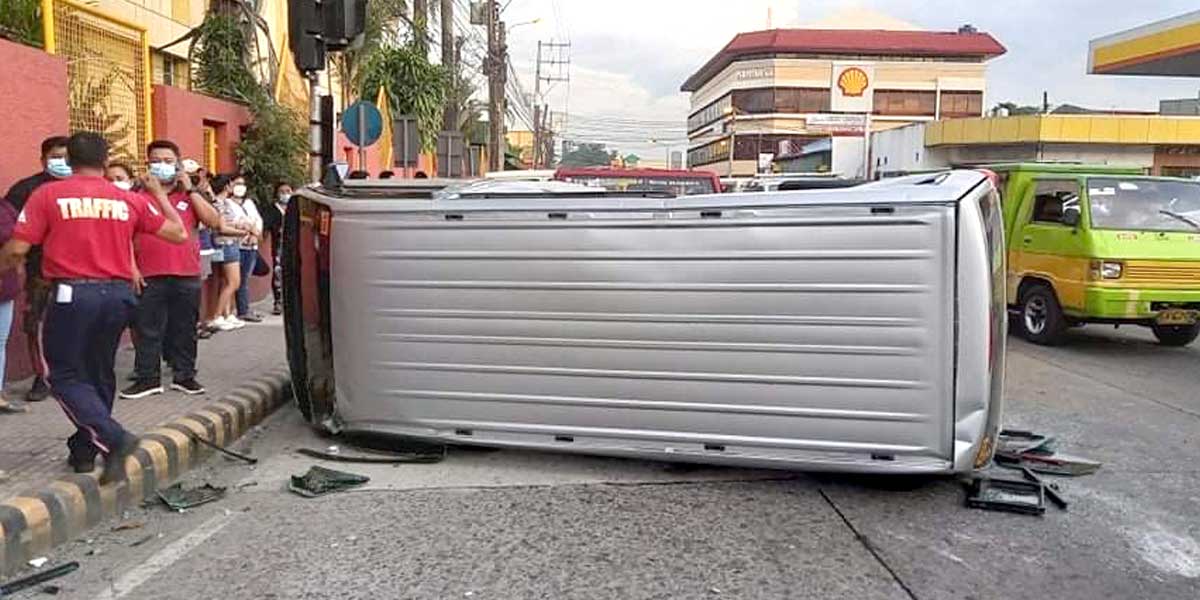 By Glazyl Y. Masculino
BACOLOD City – A 21-year-old woman was injured after she figured in a multiple vehicular collision at corner Hernaez-Lacson Street, Barangay 40 here on Thursday.
Police Major Leo Estopa, head of Police Station 6, said the accident happened when a van allegedly beat the red light and collided with the city government's ambulance.
"Naghingagaw gid siya (van) siguro, daw reckless driving gid," the police chief added.
The van fell on its side due to the impact and hit a passenger jeepney, Estopa said.
Estopa said a van passenger suffered minor injuries and was taken to a hospital. She is now stable.
The ambulance had no patient when the accident happened, he added.
Estopa said that all parties involved already met at the police station yesterday for a possible settlement.