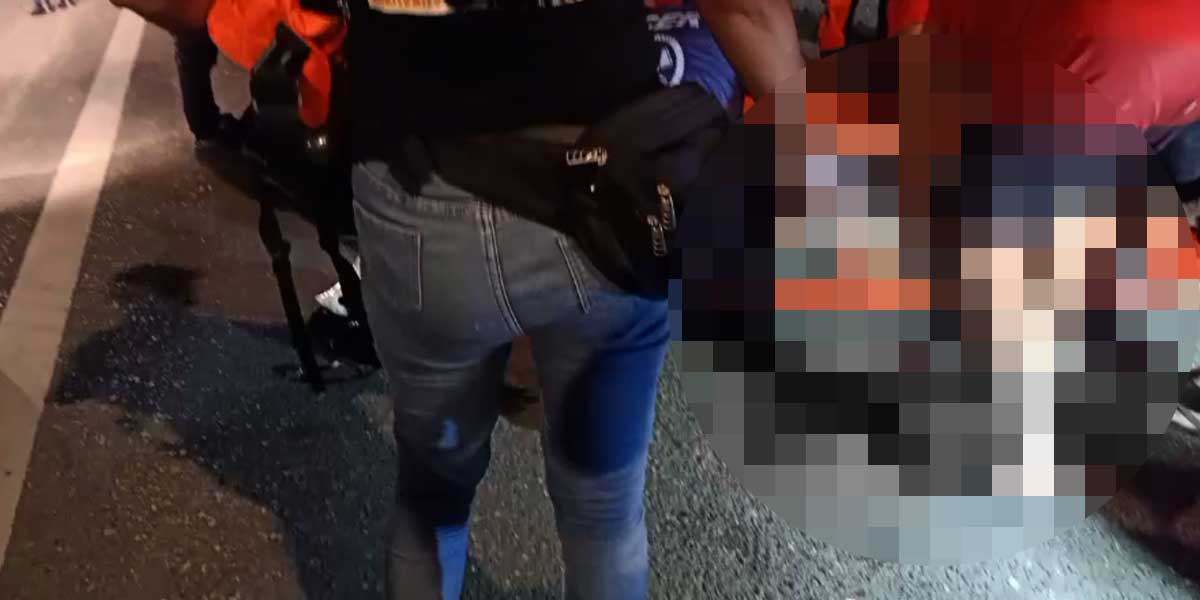 By Jennifer P. Rendon
A woman died after she was hit by a pick-up truck evening of July 16, 2022 in Jaro, Iloilo City.
Police identified the victim as Yolanda Engcoy, 50, a resident of Barangay Cubay, Jaro.
Engcoy's companion said the victim was crossing the road at McArthur Drive in Barangay Quintin Salas when she was hit by a Ford Ranger pick-up (registration plate FAF 4547).
She was supposed to buy food at an Andok's branch when the incident happened.
Senior Master Sergeant Marlon Legaspi, traffic police investigator, said they could not ascertain if the vehicle was speeding when its left side front bumper hit the pedestrian.
The pick-up truck's driver, 56-year-old Joey Demano, a former seaman and resident of Cubay village, left the scene but later voluntarily surrender to the Iloilo City Police Station 3.
Emergency responders were called in to transport the victim to the hospital.
Engcoy was taken to Metro Iloilo Hospital and Medical Center but succumbed to head injuries.
Legaspi said Demano was released when the reglementary period of detention lapsed and after he and the victim's family agreed to an out-of-court settlement.