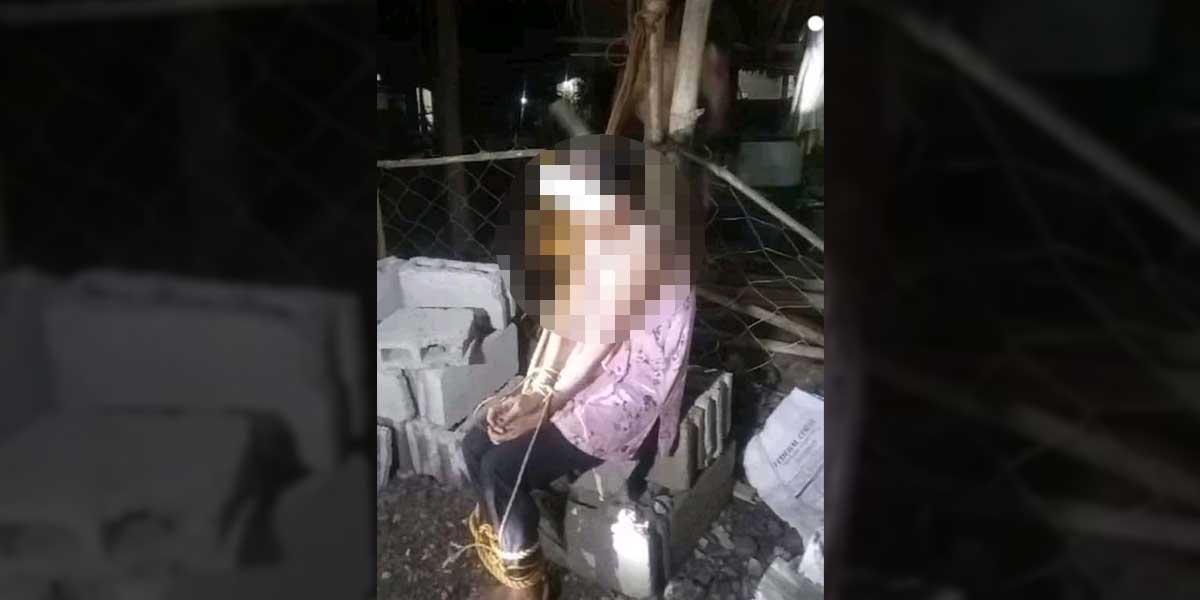 By Glazyl Y. Masculino
BACOLOD City – The Hinigaran Municipal Police Station in Negros Occidental is probing the case of a 58-year-old woman who was beaten after she was mistaken for an "aswang."
Aswang is a general term for various shape-shifting evil creatures in Filipino folklore, such as vampires, ghouls, witches, viscera suckers, and werebeasts (usually dogs, cats, pigs).
Police Captain Ryan Villasario, town police chief, said the victim was seen by some residents on the roof of one of the houses at Barangay Gargato last Thursday.
Villasario said the house owner heard a cracking sound on the roof and upon checking, they saw the woman.
When they took the victim down from the roof, they allegedly tied her with a rope and allegedly hacked and hit her with an arrow.
But Villasario said that upon checking the medical condition of the victim, she had no serious injuries from hacking.
Villasario said they only learned about the incident through a Facebook post.
"Abi nila kawatan (thief) or aswang," he added. But he said there's no confirmation of the said allegations.
Villasario said the woman was allegedly suffering from depression after the death of her husband.
"Daw may nervous breakdown siya, na gulpi lang daw siya gahalin sa ila balay," he added, citing the statement of the woman's family.
Barangay Gargato is 10 kilometers away from Barangay Aranda, where she is residing.
"Ginlakat niya lang siguro sa highway pakadto didto," Villasario said.
Villasario said the victim's family is still undecided to pursue charges to those who hurt her.
"Gina hulat pa namon decision ka family kay indi mayo ma istorya ang biktima," he added.
Villasario said they even did not know how the victim was able to climb the roof at 1 a.m. that day.