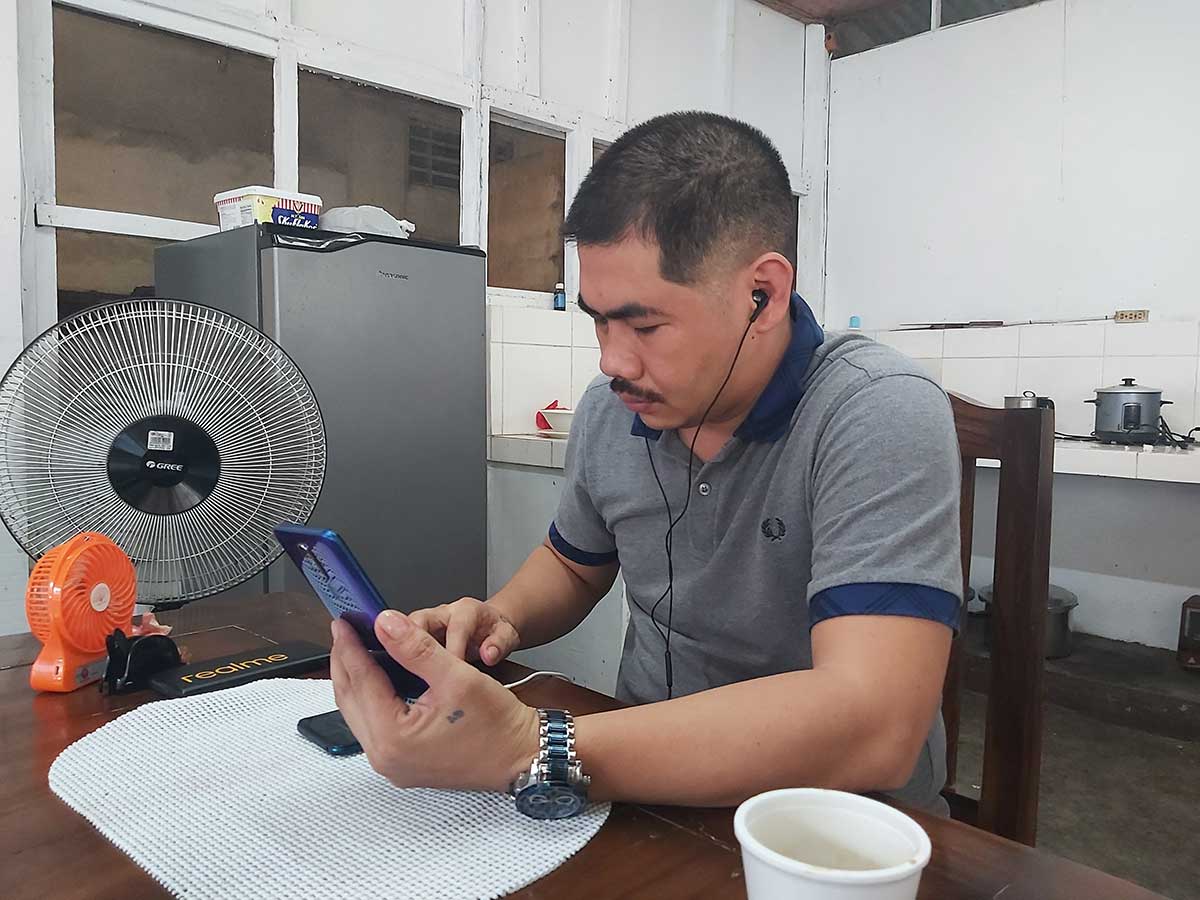 By Dolly Yasa
BACOLOD City – For re-elected Vice Mayor Ian Villaflor of Moises Padilla, Negros Occidental, winning the May 9, 2022 election was a bittersweet victory.
Villaflor, together with three other re-electionist councilors, campaigned while in detention due to a crime which they claimed they have nothing to do with.
Sweet because he and Councilor Vincent Garcia emerged victorious. Bitter because their partymates Councilors Jimmiedon Plaza and Morito Flores failed to make it to the Magic 8.
The four are with the group of incumbent mayor Ella Garcia Yulo who got re-elected after defeating two challengers, a former mayor and an incumbent councilor.
Her group captured five of the eight seats in the city council.
Villaflor and the three councilors were implicated in the shooting to death of Councilor Jolomar Hilario in 2019.
Yulo was also implicated but she was acquitted as she was in jail when the incident happened.
The New People's Army in the area owned up to the incident.
A warrant of arrest was issued against the four with Villaflor and Plaza surrendering to Vice Governor Jeffrey Ferrer in September 2021 and were detained at the National Bureau of Investigation.
Garcia and Flores surrendered later and were detained in the town' s police station.
Villaflor said they were allowed by the court to go out of detention when they filed their candidacy and when they voted.
He was also permitted to attend his brother's burial and his proclamation.
Looking back, he said it was difficult waging a political campaign while in detention as usually voters would look for the presence of the candidates.
He said he is thankful to his volunteers for their help and his son who pitched in for him during campaign sorties.
Villaflor said he also continue to dispose of his responsibility by holding the Sangguniang Bayan session virtually during the pandemic and even now.
Another factor that contributed to his victory is that he continued to be in touch with the people through a Group Chat where he acts on those who needed him through a network of volunteers.
He also thanked Yulo for acknowledging his contribution to the town's projects and accomplishments before their detention.
Sometimes though he could not help but be emotional, thinking of what he claimed as injustice done to them purposely to render them immobile and unable to campaign.
"It is clear and simple political harassment," Villaflor said.
He recalled that his travails started when he ran against former mayor Magdaleno Peña in 2016.
He was ambushed then but survived.
In the 2019 election, he allied with Yulo who was then running for mayor, their group was ambushed while on the campaign trail which resulted in the death of the mayor's brother and nephew.
Villaflor won his re-election bid with 9,453 votes, a comfortable margin over his three challengers – Marvin Tan, a former councilor who got 3,840 votes, Jan Snook (3,313) and Gigi Gayona (2,138).