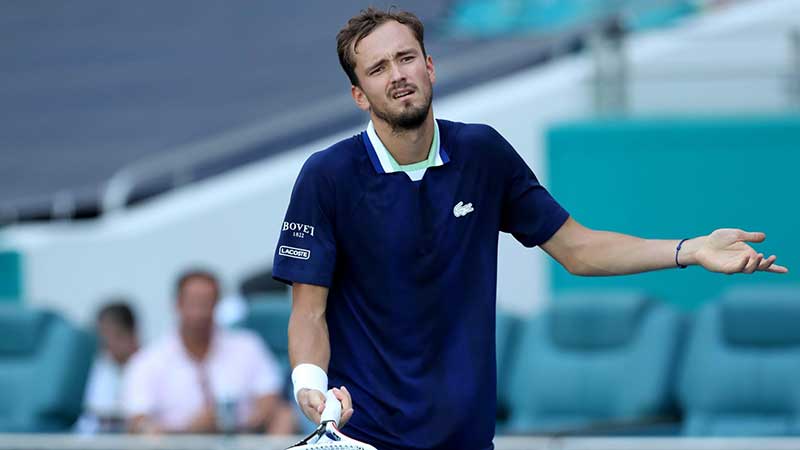 By Leobert Julian A. de la Peña
The Wimbledon organizing committee made the tough decision to ban Russian and Belarusian players from this year's tournament after Moscow invaded Ukraine.
Wimbledon's move came after the All England Lawn Tennis Club (AELTC) officially announced the said decision.
"We recognize that this is hard on the individuals affected, and it is with sadness that they will suffer for the actions of the leaders of the Russian regime," AELTC chairman Ian Hewitt said.
The move will bar the participation of men's world no. 2 ranked Daniil Medvedev who is Russian and women's world no. 2 ranked Aryna Sabalenka who hails from Belarus.
The AELTC explained that their collective decision to ban players from Russia and Belarus is part of their support to the government.
Meanwhile, the Association of Tennis Professionals (ATP) and the Women's Tennis Association (WTA) expressed their disbelief regarding Wimbledon's move and added that it is unfair to the players.
"Discrimination based on nationality also constitutes a violation of our agreement with Wimbledon that states that player entry is based solely on ATP Rankings," shared the ATP in a statement.
Aside from the tournament proper of the 2022 Wimbledon, all the Russian and Belarusian professional players will not be allowed to step on UK grass-court tournaments also confirmed by the AELTC.
Tennis legends such as Martina Navratilova questioned Wimbledon's decision and reiterated that the players have nothing to do with it and didn't even commit a single mistake amid the invasion.
"Tennis is such a democratic sport it is difficult when you see politics destroy it. On the women's side practically 10% of the field is not allowed to play," said Navratilova.
Meanwhile, the Russian Tennis Federation through its president Shamil Tarpischev aired their side and said that they did everything that they can but the decision still remained.
"I think this decision is wrong but there is nothing we can change. The Russian Tennis Federation has already done everything it could," said Tarpischev.