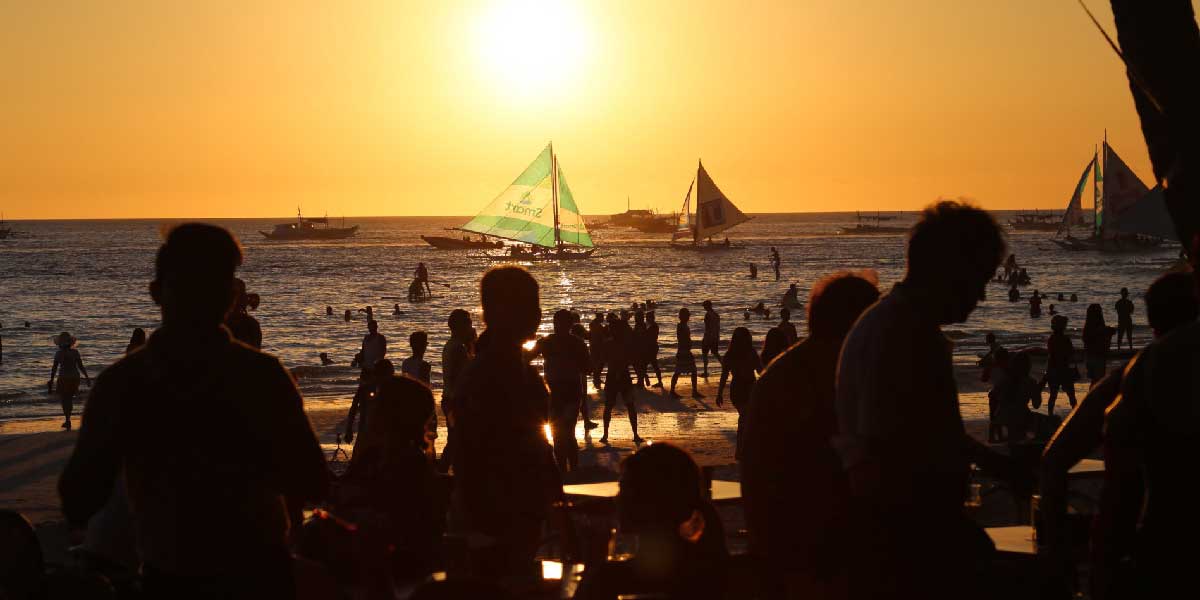 By Francis Allan L. Angelo
President Rodrigo Duterte has lifted the moratorium on casino operations in Boracay Island in Malay, Aklan to generate funds for the government's COVID-19 pandemic response.
"The president has given his go signal allowing the operation of a casino in Boracay. "The president has given his go signal allowing the operation of a casino in Boracay," presidential spokesperson Harry Roque said in a statement Saturday.
Roque said casino operations must follow health protocols against COVID-19.
"Casino operation in Boracay shall follow restrictions such as the observance of safety and health protocols imposed in view of the current Covid-19 pandemic and ensuring safeguards to keep children or minors away from gambling activities," Roque said.
Casino operations in the country were affected by lengthy lockdowns since last year.
The president's statement prompted the Andrew Tan-led Alliance Global Group Inc to announce that they will proceed with the casino project in Boracay where it has several hotels and a golf course.
"We are very hopeful that the tourism industry in this island will recover fast after the pandemic," Tan said in a statement Saturday.
Macao's Galaxy Entertainment Group also eyed an integrated resorts project in Boracay.
In 2018, Pres. Duterte banned casinos from being built on Boracay following a six-month closure and cleanup project.
The ban stalled millions of dollars in potential investments, including Galaxy's project, which was worth as much as $500 million.
A Nikkei Asia report said that Galaxy and Tan's Alliance Global Group – which partly owns Resorts World Manila – hold "provisional licenses" for Boracay.
But both were suspended after Duterte's ban, according to Andrea Domingo, chairwoman and CEO of industry regulator Philippine Amusement and Gaming Corp. (PAGCOR).
Domingo said the suspensions would be lifted if the two companies formally apply.
But local officials in Malay, Aklan said a 15-year ban for new casinos is still in effect on the island resort.
"Any new casino operator still needs the endorsement of the local government," Malay Mayor Frolibar Bautista was quoted as saying by Manila Bulletin.
To recall, the Sangguniang Bayan of Malay passed an ordinance imposing a 15-year ban on the endorsement of new operators for casinos, gaming junkets, or legal gambling activities and other gaming operations sanctioned by PAGCOR in Boracay.
The ordinance was an offshoot of the opposition to the plans of Galaxy Entertainment Group (GEG) and Leisure Resorts World Corp. (LRWC) to construct a casino in a 23-hectare property.
Duterte has opposed casinos in Boracay, but he made an about-face in a recorded public address last week saying he needs money to address pandemic-induced economic woes and rising COVID-19 cases.