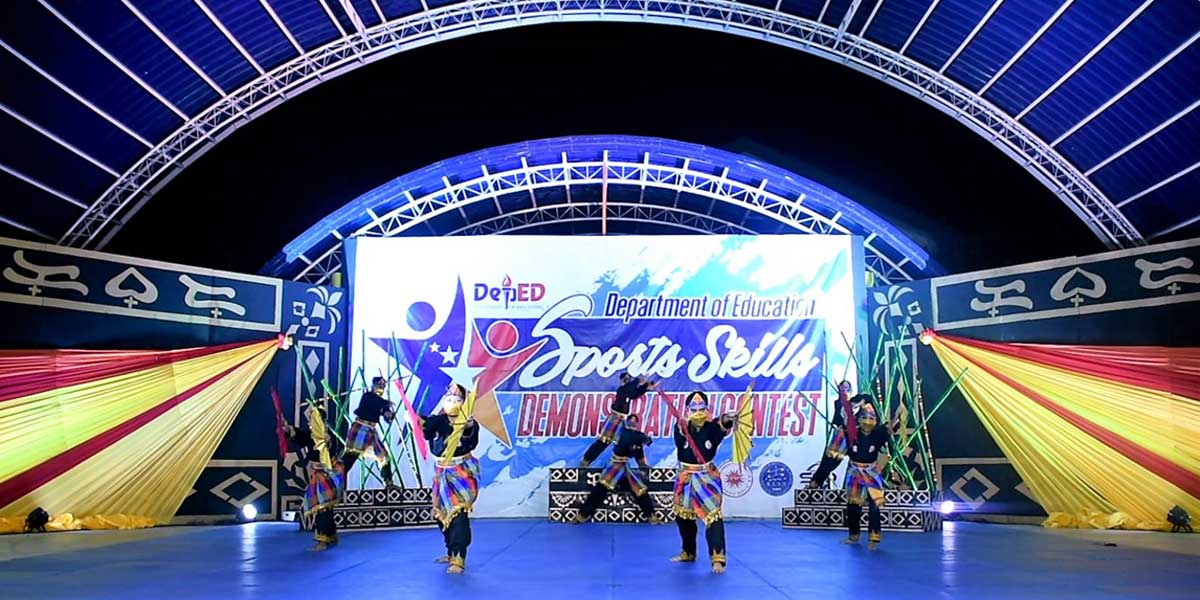 Western Visayas bested other teams representing the 16 regions and schools nationwide during the National Finals of the DepEd Sports Skills Demonstration Contest held Nov 26, 2021.
The Tubungan National High School (NHS) team from the Division of Iloilo Province showcased their mastery of skills in Pencak Silat to emerge as the inaugural champion.
"This national contest proves that our learners are indeed gifted with amazing talents and skills. May you seize this opportunity to showcase your prowess in your respective sports amidst these trying times," Education Secretary Leonor Magtolis Briones said.
The said demonstration contest is the Department of Education's (DepEd) response to the clamor of sports officers, managers, officials, coaches, student-athletes, and sports enthusiasts to have a sports activity in place of competitions and other activities prohibited during the COVID-19 pandemic.
For this reason, the DepEd, through the Office of the Undersecretary for Administration (OUA) and the Bureau of Learner Support Services-School Sports Division (BLSS-SSD), developed the idea of conducting a sports competition without doing it traditionally.
"To the inaugural champion and the runners-up, let me convey my congratulations and we hope that you will continue to hone your talents and serve as role models in promoting sports to your fellow students and your schools in your respective localities," Undersecretary for Administration Alain Del B. Pascua said.
Rounding up this year's winners from 1st to 4th runner-ups are Lala National High School from the Division of Lanao Del Norte, Northern Mindanao region (Basketball); Tacurong National High School from Tacurong City Division, SOCCSKARGEN region (Arnis); Kalinga National High School from the Division of Tabuk City, Cordillera Administrative Region (Arnis); and Jacinto P. Elpa National High School from Tandag City Division, Caraga region (Sepak Takraw).
The winning performers received a plaque of recognition, medals, major cash prizes, and smartphones, while other participants also received consolation cash and other prizes.
"I believe that with the support of our sports counterparts in the field, this contest will be an annual sports spectacle as grand as the National Festival of Talents, National Schools Press Conference, and even the Palarong Pambansa," Usec. Pascua noted
In addition, one of the highlights of the event was the launching of the DepEd Sports Manual which features a step-by-step guide to schools, school districts, and regions in developing, implementing, evaluating, and improving the Sports Club program.
"The manuals were crafted to equip or teachers and trainers on the knowledge and scientific approaches to enable them to build competence and confidence and facilitate learning through various sports programs," said BLSS Director Lope B. Santos III.
According to Usec. Pascua, DepEd will provide printed copies of the sports manuals to the schools as soon as the printing is completed. Electronic copies of the DepEd Sports Manual can also be downloaded at bit.ly/TheDepEdSportsManual.