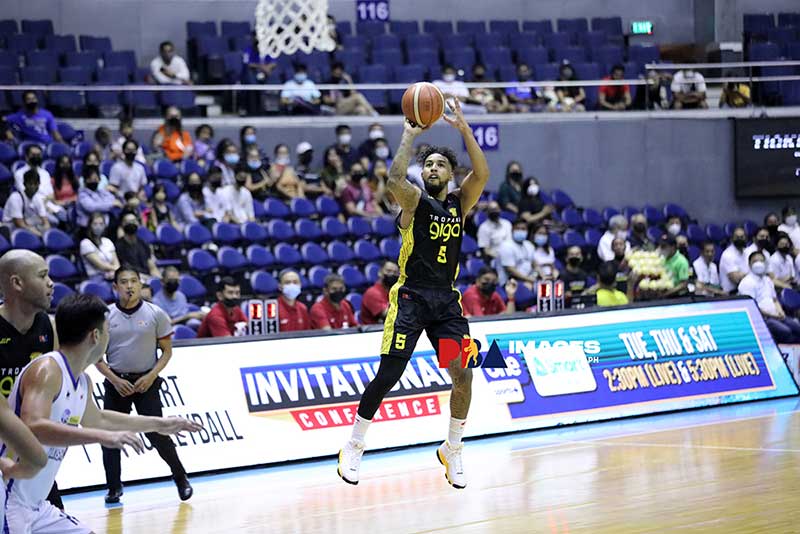 By Leobert Julian A. de la Peña
The TNT Tropang Giga kicked off its 2022 PBA Philippine Cup semifinals campaign with a drubbing victory over the Magnolia Hotshots Pambansang Manok, 108-96.
It was all Tropang Giga from the get-go as head coach Chot Reyes' wards came out waxing hot from the field and embarrassed Magnolia's defense for four-straight quarters.
The duo of Mikey Williams and Jayson Castro immediately presented tons of problems for Magnolia and were having an easy time generating their offense from inside and outside.
TNT's backcourt duo traded big shot after big shot that ballooned the Tropang Giga's lead to nine points, 28-19, at the end of the first quarter.
It was Castro's mini offensive spurt that set the tone for the Tropang Giga after scoring seven points in the last three minutes of the first quarter while also recording an assist and a steal to enter the second period with momentum.
The Magnolia bleeding didn't stop in the next 12 minutes of action as TNT continued to drain shots at will and challenged the Pambansang Manok's frontcourt every time they drove hard to the basket.
Williams then spearheaded a fiery TNT offensive rally after draining a three-pointer from way downtown in the 7:39 mark of the quarter to extend their lead to 15 points, 38-23.
It then turned to be a Williams offensive show after burying crazy circus shots including one-legged floating jumpers that sucked the life out of Magnolia heading into the second half.
Ian Sangalang tried to lift Magnolia's spirits after mounting his own personal offensive run but the TNT artillery proved to be too much and protected its double-digit lead for the rest of the game.
Williams led the way for TNT with 26 big points including 18 in the first half backstopped by RR Pogoy who dropped 23 points against Magnolia.
Meanwhile, Calvin Abueva unleashed 18 points for the Pambansang Manok but was not enough to reward them with the win as superstar Paul Lee only chipped in nine points off a bad-shooting night.
The Pambansang Manok will seek to equalize the semifinal series at one game apiece as they meet again today at 6 PM.