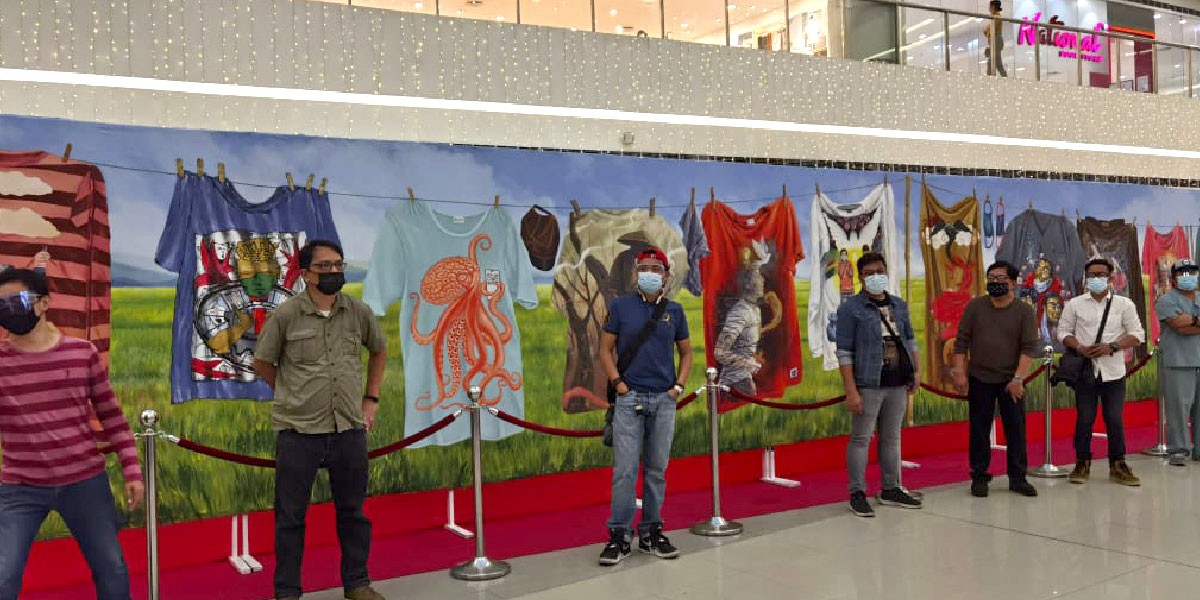 By Martin Genodepa
Laundry washing has become an indispensable human ritual, and a clothesline could blur one's mindfulness of what can be made public or kept private.
In Hiligaynon, the word for clothesline is haláyan, from the root word haláy (to hang). In Tagalog, however, the word hálay means lewdness or indecency.
In Hiligaynon, laundry put out in the sun to dry is called hinaláy; in Tagalog hinálay means abused, violated, or raped!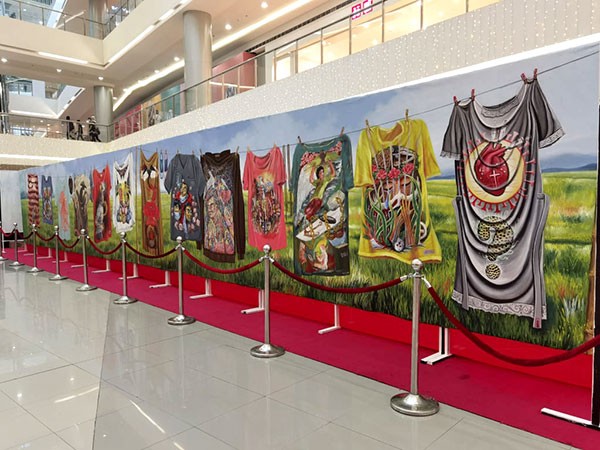 The mural We Hide No More – depicting a clothesline in a provincial setting – oscillates among all the meanings of halay, halayan, and hinalay in Hiligaynon or Tagalog, as distinctly spoken in the two languages.
Laundry put in conspicuous spaces to dry invites scrutiny. The things being hung (and their usually unknown owners) are both examined and assessed: the lighthearted may be amused at such sight, the hoity-toity may sneer in derision and disapproval, and the depraved may ponder impure thoughts and schemes. This mural, then, is another potential trigger for discussions on what constitutes publicity and privacy.
The mural's rustic setting – a wide field of grass-overrun paddy at midday – starkly contrasts with the surreal and gory images emblazoned on the colorful clothes and towels that hang on the clothesline. This is an apt representation of a beautiful and idyllic agricultural land, very much like those found in Iloilo or anywhere in the Philippines but threatened by contemporary issues made more complex by the COVID 19 pandemic: health and safety apprehensions, socio-economic anxieties, environmental concerns, existential questions, and even spiritual dilemmas.
We Hide No More employs a painting within a painting compositional style that was used by European old masters like Jan Bruegel the Elder in Allegory of Sight and Smell or Diego Velasquez in Las Meninas among others.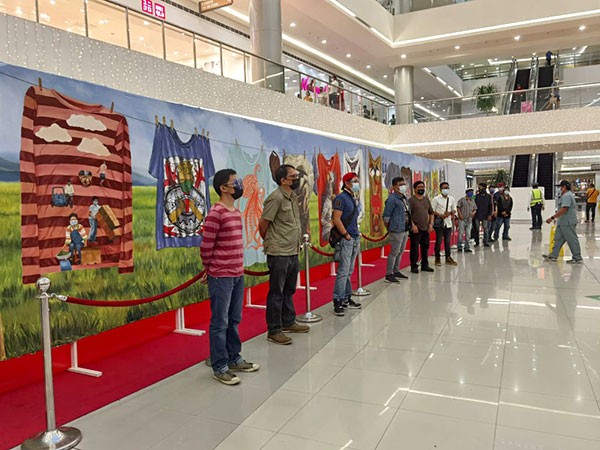 By harnessing this technique, the collaborating artists Harry Mark Gonzales, Sonny Tolentino, Vic Nabor, Anthony Castillo, Marrz Capanang, Daryl Dalipe, Norman Acedera, Aljerico Saraum, Eros Endencio, Ariel Pineda, Noel Epalan, Nick Lanes, Gilbert Labordo and Juben Iwag have created a mural that is coherent, cohesive and dynamic without sacrificing their personal style or aesthetic vision.  In its totality, the 15-meter long painting seamlessly hides the truth that many hands and heads were involved in its creation.
While clothesline in art is not exactly novel, Himbon artists have made the subject less prosaic by daring to expose their innermost guarded tensions – thereby allowing themselves to become vulnerable to judgment, not unlike when people see intimate apparel hanging in very public places.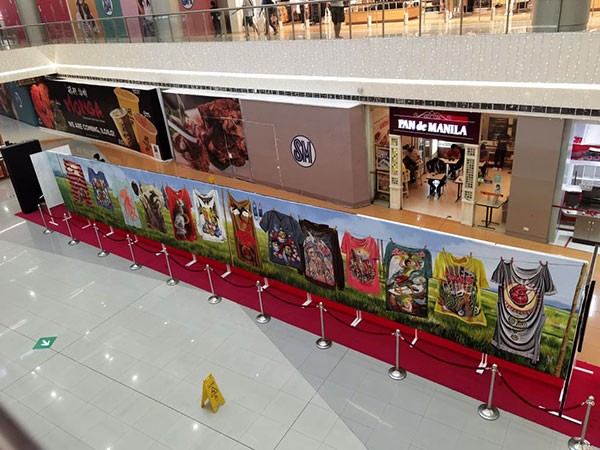 Himbon Contemporary Ilonggo Artists Group was formed in 2017 and has been very active in mounting group exhibitions in different venues in the city since then. The mural on canvas project is the group's latest show of artistic force.
The production of the mural is supported by UP Visayas Office of Initiatives in Culture and the Arts, Eskinita Gallery, Boysen, and SM City.
We Hide no More provides another Instagram-worthy subject for Iloilo art enthusiasts who have been used to seeing easel paintings in mall exhibitions or public art murals around the city. Indeed, it is another picture-perfect subject even if it contains matters that are not exactly pretty for pictures.