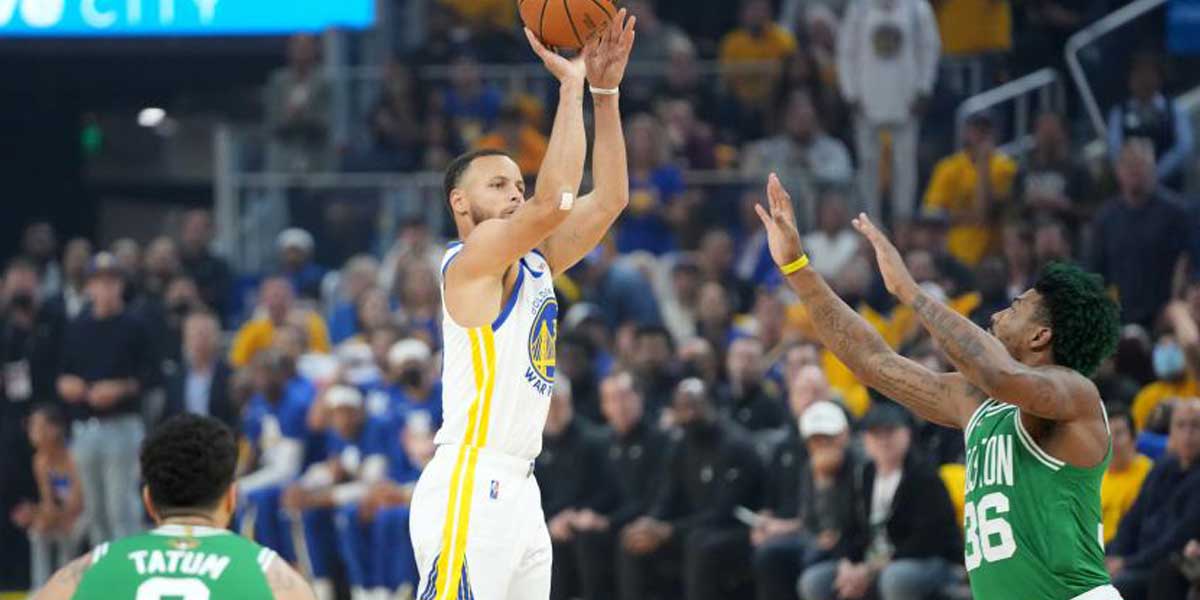 By Leobert Julian A. de la Peña
Never underestimate the heart of a champion.
Facing tons of criticisms and backlash after squandering their double-digit lead during the first game, the Golden State Warriors were locked-in and decimated the Boston Celtics, 107-88, in Game 2 of the 2022 NBA Finals to deadlock the series at one win apiece.
However, Golden State had to overcome another Boston blitzing offense in the first half after Jaylen Brown quickly erupted for nine straight points that gave the Celtics an early first-quarter lead.
Boston carried over its offensive approach of attacking Golden State's interior defense from game 1.
The Celtics' plan worked in the first few minutes as they built a lead. However, the Warriors would fire back with their own offensive run to end the first quarter with a 31-30 lead.
Golden State continued to struggle against Boston's length as the Celtics used their advantage for wide-open layups.
Answering the call was Stephen Curry who halted Boston's momentum in the second period who spearheaded Golden State's crucial 10-0 run.
After that moment, Boston never clawed their way back like Game 1 and saw the red-hot Golden State capitalize on the offensive end and ballooned the lead to as much as 29 points.
Jordan Poole's last-minute three-point clinic sucked the life out of the Celtics after burying a long three-pointer and beat the buzzer with a near half-court heave to cap off the Warriors' 35-14 third-quarter rally.
Despite Jason Tatum's 28-point explosion, Boston received no help from its supporting cast as Brown ended the game with a cold shooting night while Al Horford, their hero in Game 1, only scored two points.
One of the biggest differences during the Warriors' win was Draymond Green's resurgence after stuffing the stat sheet with nine points, five rebounds, and seven assists.
Green's tenacity on the court sent a message to the Celtics after getting into the heads of Tatum, Brown, Grant Williams, and Marcus Smart.
Gary Payton II also made his NBA Finals debut and immediately made an impact on the defensive end while scoring off assists from Curry and Green during pick-and-roll actions.
The series now shifts to Boston as they square off again for Game 3 on Thursday, 9:00 AM, (Philippine time).