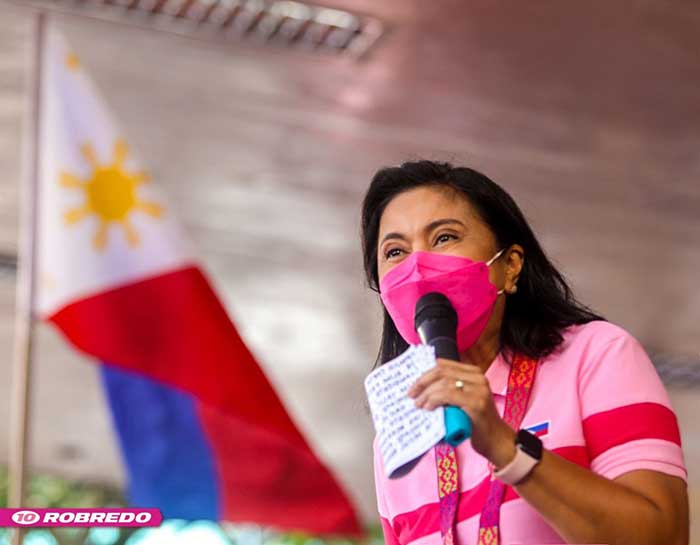 By Joseph B.A. Marzan
Vice President and 2022 presidential aspirant Leni Robredo warned against the emergence of more disinformation as the May 2022 elections near.
In Iligan City, her first campaign stop in Mindanao last week, Robredo asked supporters to be more vigilant and help her fight false stories.
"If the election will be based on lies, we are doomed. We need to fight against lies, and introduce the message of kindness to our acquaintances, relatives, classmates, and friends," she addressed the crowd.
The vice president has been one of the prime targets of disinformation since running for the second-highest post in the 2016 elections, and has continued to be so after taking office.
Robredo also took time to thank the crowd at the Rizal Park, reading out placards and smiling at the loud cheers from her supporters.
She emphasized the energy from supporters, noting that they understand the stakes in the 2022 elections.
"This is the first time I've seen that all attendees are invested in what we are doing. What do I want to say? Why are you here this morning? You are here because you understand how important this election is. Why are there many young people here? Because you know that you are fighting for your future now," she said.
The rally in Iligan City was organized by the Iligan-Lanao Coalition for Leni, and attended by her official campaign arm, the Robredo People's Council (RPC), from Lanao del Norte and Lanao del Sur provinces.
She also visited Gingoog City for another rally, and visited local clergies and volunteer centers.
The Office of the Vice President has had many Angat Buhay projects in Northern Mindanao, including classrooms and dromitories.
On Wednesday, February 23, Robredo will sign a covenant with the Sumilao partners in Bukidnon, which will outline her vision for the agricultural sector.
The Sumilao farmers have been central to Robredo's career as a public service lawyer, helping them reclaim their 144-hectare ancestral land against the San Miguel Corporation in 2007.