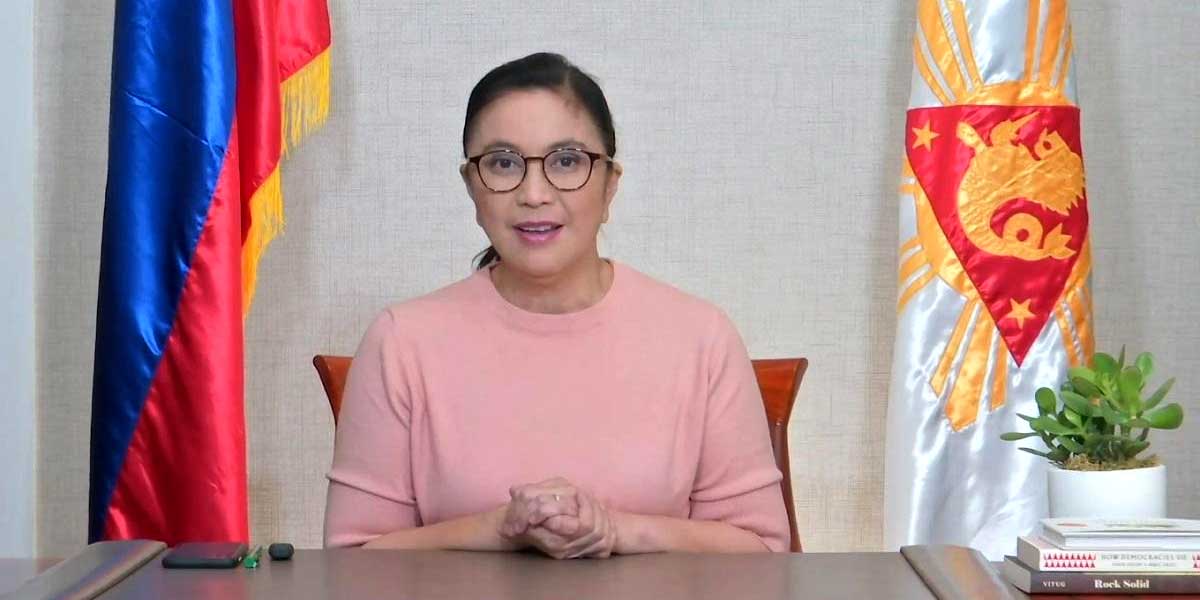 By Joseph B.A. Marzan
Presidential candidate Vice President Leni Robredo on Friday called on the government's transportation sector to put on hold the modernization of Metro Manila's public transportation system, citing the ongoing coronavirus disease 2019 (COVID-19) pandemic.
In a statement, Robredo said that forcing consolidation of Public Utility Vehicle (PUV) operators, use of common terminals, and mandatory upgrading of jeepney fleets should not be rushed.
"We want to modernize public transport, but we don't want to give additional burden towards passengers and drivers. We cannot force policies which are raw and not in line with the context of the [COVID] pandemic," Robredo said.
"Our primary focus right now should be reducing difficulty, to revive the economy, and to control the spread of COVID-19. Policies which are not appropriate nor consistent to these objectives should be put aside for a while," she added.
The vice president also cited the health and economic risks of the pandemic, which continued to affect commuters who are composed mainly of workers mandated to physically report to their worksites.
"We have identified problems if we force the use of integrated terminals during this pandemic. Using various transport modes just to bring them to Metro Manila adds to passengers' fare burden. Passengers are then forced to ride colorum vans because these are cheaper and more convenient. But if these are not regulated, we cannot guarantee the safety of passengers," she explained.
She also emphasized the long-term effect of recent transport policies on the welfare of public transport workers and suggested temporarily allowing provincial buses into the metro.
"Because passengers will opt for colorum [transport] even more, transport sector workers will lose even more income. That is why while there is a pandemic, the solution is to temporarily allow provincial buses to enter Metro Manila and use their respective terminals. This will lessen passengers' fare expenses," she shared.
Like other economic sectors, the vice president believes that the public transport sector also needs more support especially amid the pandemic.
"Many people depend their living on the public sector. These include our drivers, conductors, and mechanics. It is important that we also respond to their needs. Instead of strong-arming them to upgrade their fleets, we should also give them a leg to stand on. They are part of our economic frontliners because they bring workers to their workplaces," she noted.
Robredo is a commuter herself, as she takes the bus to and from her hometown of Naga City before and during her term as 3rd district representative of Camarines Sur from 2013 to 2016.
She also continued to ride the bus after being elected vice president.
She even became more popular to the public during the 2016 election cycle after photos of her waiting for a bus to Naga near the Magallanes Interchange in Makati City surfaced.
Just after launching her presidential candidacy last year, the vice president said her transportation plan would "focus on moving people, not cars," while announcing a P14-billion plan to expand bicycle lane networks across the country.
She also praised the Iloilo City government in her visit to the city last December for maintaining and expanding its existing bicycle lane network in City Proper, Mandurriao, and Molo districts.