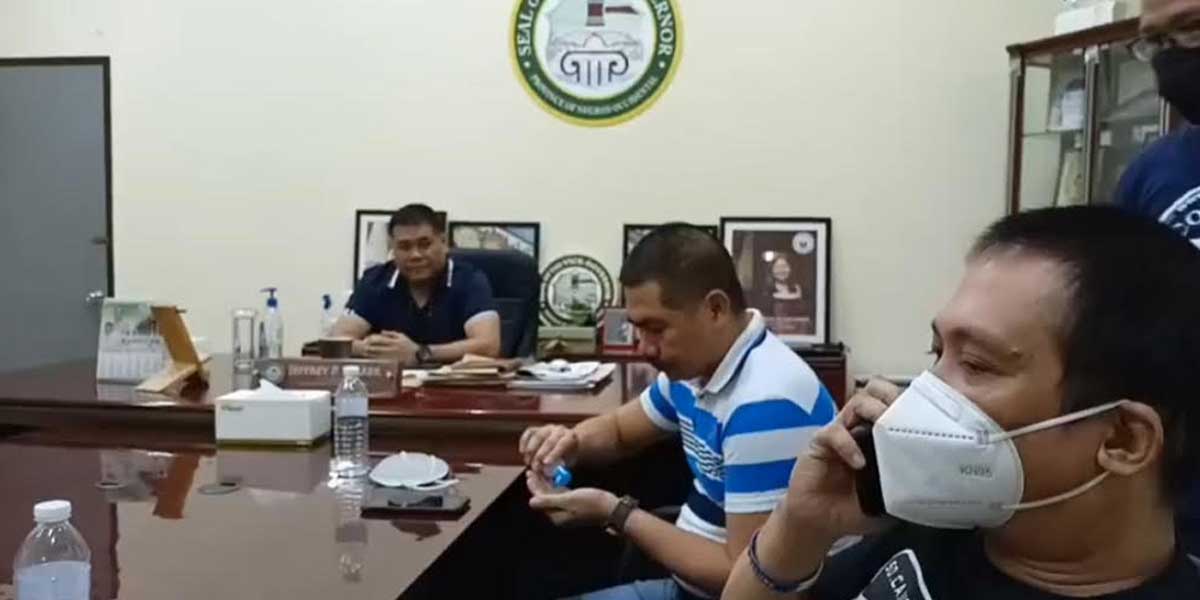 By Dolly Yasa
BACOLOD City – Vice Mayor Ian Villaflor and Councilor Jimmiedon Plaza of Moises Padilla, Negros Occidental surrendered to Vice Governor Jeffrey Ferrer Wednesday morning.
Villaflor and Plaza, together with several officials, were linked to the killing of Councilor Jolomar Hilario in 2019.
The warrant for their arrest was issued February 2021.
Villaflor told Daily Guardian here that from the office of the vice governor, they then went to the National Bureau of Investigation where he and Plaza will be detained.
Earlier, Councilor Vincent Garcia, who was also linked to the crime, surrendered to the Moises Padilla PNP following the surrender of three other suspects – Councilor Morito Flores, Quintin Remo village chief Fely Villaflor and husband Jonathan – last week.
All of them denied having anything to do with the crime and maintained their innocence.
It can be recalled that the New People's Army admitted executing Hilario for being an alleged military asset.
Mayor Ella Garcia-Yulo, who was also linked to the crime but was cleared after it was proven she was in prison when the incident happened, described the accusation as "recycled and politically-motivated."
She believed those who surrendered will be vindicated "because they are innocent of the crime."