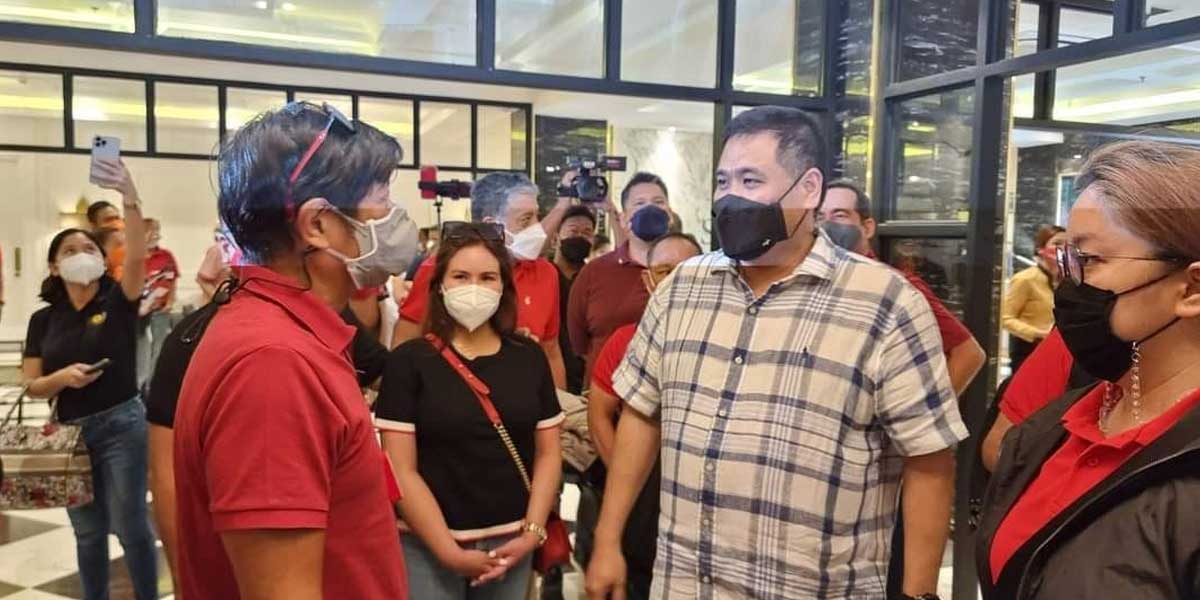 By Dolly Yasa
BACOLOD City – Negros Occidental Vice Governor Jeffrey Ferrer on Thursday said that former senator Ferdinand Marcos Jr., was not disturbed at all when a supporter of Vice President Leni Robredo threw a flyer of the latter at the face of the younger Marcos while their caravan was passing through Talisay highway here Wednesday.
Ferrer joined Marcos in the caravan vehicle when the incident happened.
"We will not go down to their level," Ferrer said.
The supporter identified as a certain Rachelle Antoinette even wrote in her page that "he (Marcos) deserves it," but she deleted the comment after it generated thousands of negative remarks.
The incident went viral on social media.
He said the flyer throwing incident has generated sympathy for Marcos.
Ferrer told reporters here that they will not even take any action against the person.
He said Marcos just shrugged off the incident.
Citing police estimates, Ferrer, who heads the Marcos campaign in Negros Occidental, claimed that more than 100,000 persons attended the rally, exceeding the 80,000 participants they expected in the rally.
Ferrer also claimed that only two of the 31 mayors in the province have not signified their support for Marcos.