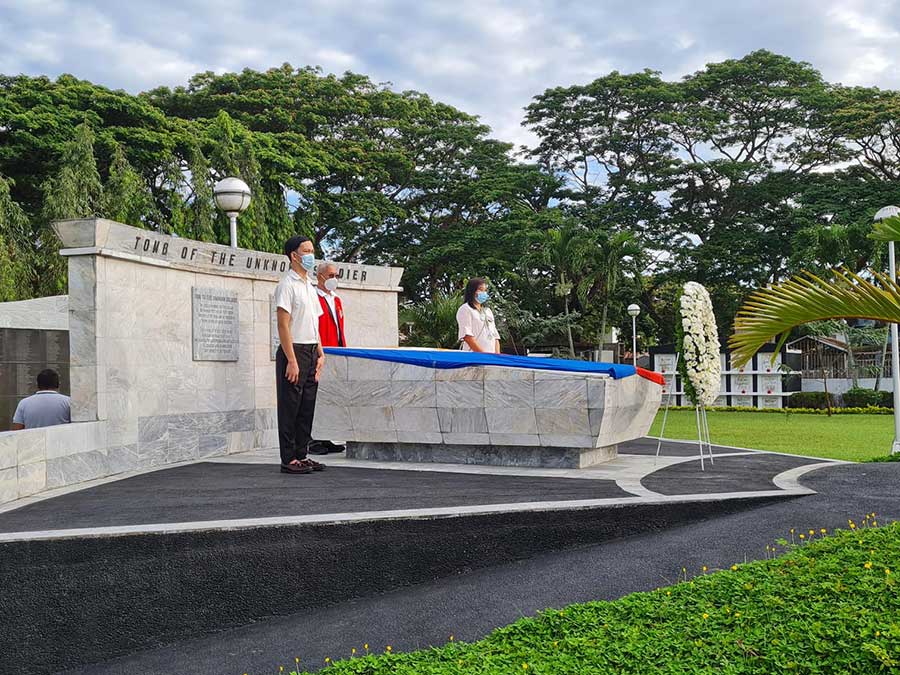 Ilonggo youth must learn local history and rekindle their love for the country in honor of the patriotism of the guerillas and war veterans who sacrificed their lives to liberate the islands of Panay, Guimaras, and Romblon from the Japanese Imperial Forces.
This was the message of veteran Hannibal Lipardo, regional president of the Veterans Federation Philippines (VFP) Region 6, to the Ilonggo youth during the celebration of the 77th Victory Day in Panay, Guimaras and Romblon on Friday, March 18, 2022.
Victory Day marked the day that Filipino and American forces liberated the three Visayan islands from the Japanese Imperial Army during World War II.
Lipardo stressed that the "Victory Day" is not just an ordinary celebration but in fact one of the most important celebrations locally as it gives honor to war veterans who fought against Japanese forces to free the country.
"As an Ilonggo, sobra pa ini sa pagsaulog ta sang mga birthday kag mga celebration, ini ang pinakaimportante para sa mga bag-ong tubo. Aton ginatagaan importansya kag pagpadungog ang obra sang aton mga kalolohan, tatay, tiyo agod maagom naton ang kahilwayan," he said in a media interview.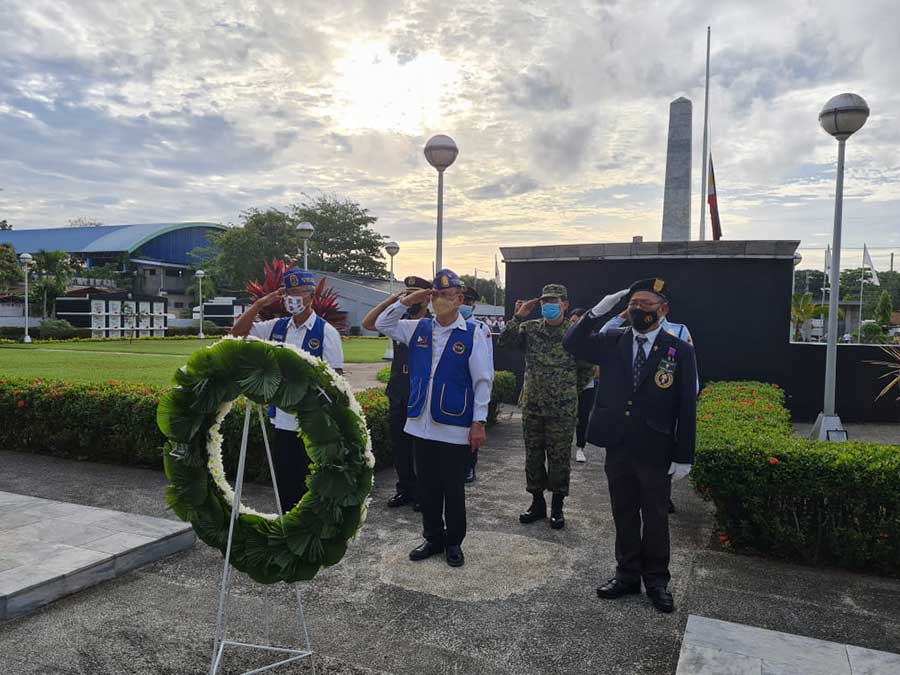 However, he also expressed his frustration to the youth who seemed to forget local history and the reason behind the celebration of the historical "Victory Day".
Instead of learning history, Lipardo said the youth preferred idolizing celebrities in social media.
"Gamay na lang ang patriotism sa mga ulihing tubo. Mas pabor pa nila ang mga artista nga pasikat-sikat lang sila, samantalang kami nga mga World War Veterans, we fought hard sa Mindanao and Luzon," he said.
A flag raising and wreath-laying ceremony was held at the Balantang Memorial Cemetery National Shrine in Brgy. Quintin Salas in Jaro on Friday.
The ceremony was organized by the Philippine Veterans Affairs Office (PVAO) and was attended by the officers of the VFP-Region 6.
Wreaths were offered to the tombs of unknown soldiers, Gen. Macario Peralta Jr., and leg of Natividad Peralta; and the wall of memory which contained the names of 1,421 casualties of the 6th Military District Panay Guerilla Freedom Fighters during the World War II.
Currently, Lipardo said there are only 63 living war veterans in Region 6 with ages ranging from 90 to 103 years old.
March 18 of every year has been declared as non-working special day in Panay, Guimaras and Romblon to commemorate the "Victory Day" by virtue of Proclamation No. 430 signed by President Corazon Aquino. (DG)