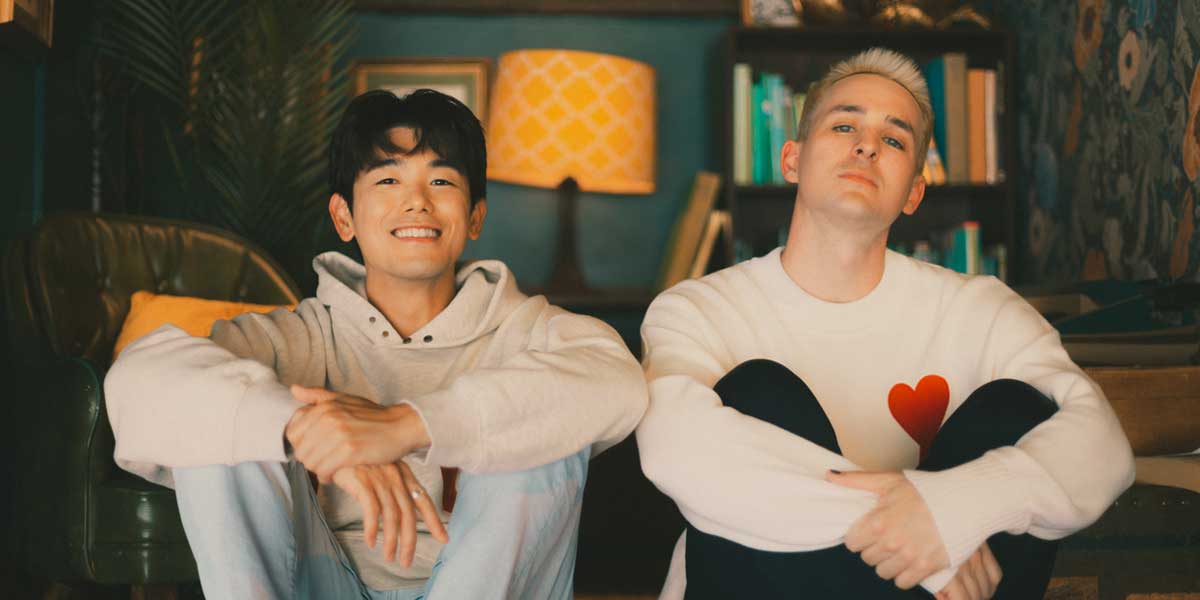 Singer-songwriter and global-sensation vaultboy has released a remix of his viral debut single, "everything sucks" which features singer-songwriter Eric Nam. The original release for "everything sucks" made its debut on May 21st, 2021, and rapidly hit #1 on the Spotify Global Charts staying there for almost two full weeks, and entered Spotify's Viral Charts in 37 countries across the globe!
Having previously collaborated on "Have We Met Before?" by Sarah Barrios where vaultboy was a songwriter and Eric Nam a featured artist, this remix of "everything sucks" reunites the two for a joint performance. While their vocal harmonies elevate the already viral record to a new level of infectiousness, the fun and playful music video exhibits the chemistry these two stars share in working together.
vaultboy shares, "I am beyond stoked to have Eric on the everything sucks remix! I first met Eric after we collaborated on the song he performed with Sarah Barrios "Have We Met Before", which I co-wrote. We shot a live performance video together for that song and we got along well, so when I was looking for someone to guest feature on "everything sucks", Eric felt like a no brainer. He's an awesome dude and crazy talented, and we share a lot of laughs when we work together, so it was a fun experience getting to work with him in the studio and shoot a music video together."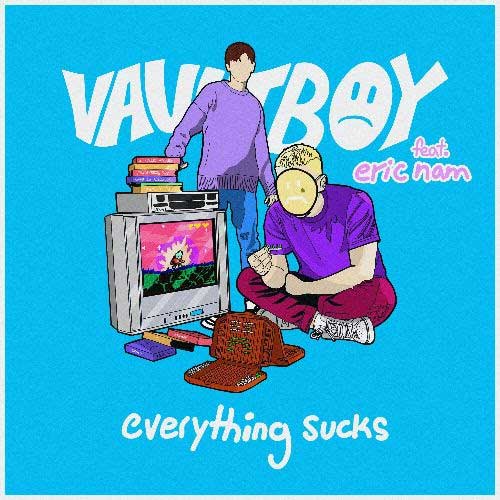 "Working with vaultboy has been an incredibly fun experience and I'm excited for listeners and fans around the world to hear this remix," Eric Nam says.
The original version of "everything sucks" was written and produced by vaultboy alongside musician and songwriter gnash. A snippet of "everything sucks" was initially released as a part of a vaultboy's 30-day songwriting challenge on TikTok. The original sound on TikTok went viral amongst listeners (which now has over 250 MILLION views and user generated videos on the platform) with many requests for the release of the full version. Since then, vaultboy has now amassed over 1 MILLION followers on TikTok, with the track streamed over 30 MILLION times and the cheeky music video having garnered more than 8 MILLION views. All of which has landed vaultboy in notable international publications such as Rolling Stone, Ones to Watch, American Songwriter and more.
vaultboy has been making his storming debut across Asia, steamrolling into the Top 5 of Viral Charts in Taiwan, Hong Kong, India, Singapore, Vietnam, Indonesia, Malaysia, Thailand and the Philippines. "everything sucks" has also entered Top 40 radio stations across the region and eventually landing in Asia Pop 40 (aired on 96 radio stations across APAC) with the music video added to rotation on TV channels like Vh1 India, MTV Asia and Music TV (Indonesia). Recently, vaultboy made his debut as an international guest on TikTok Asia's Music Night, City Pop Edition. Currently based on his streams worldwide, Indonesia, Malaysia, Philippines and Singapore are in his Top 5 countries.