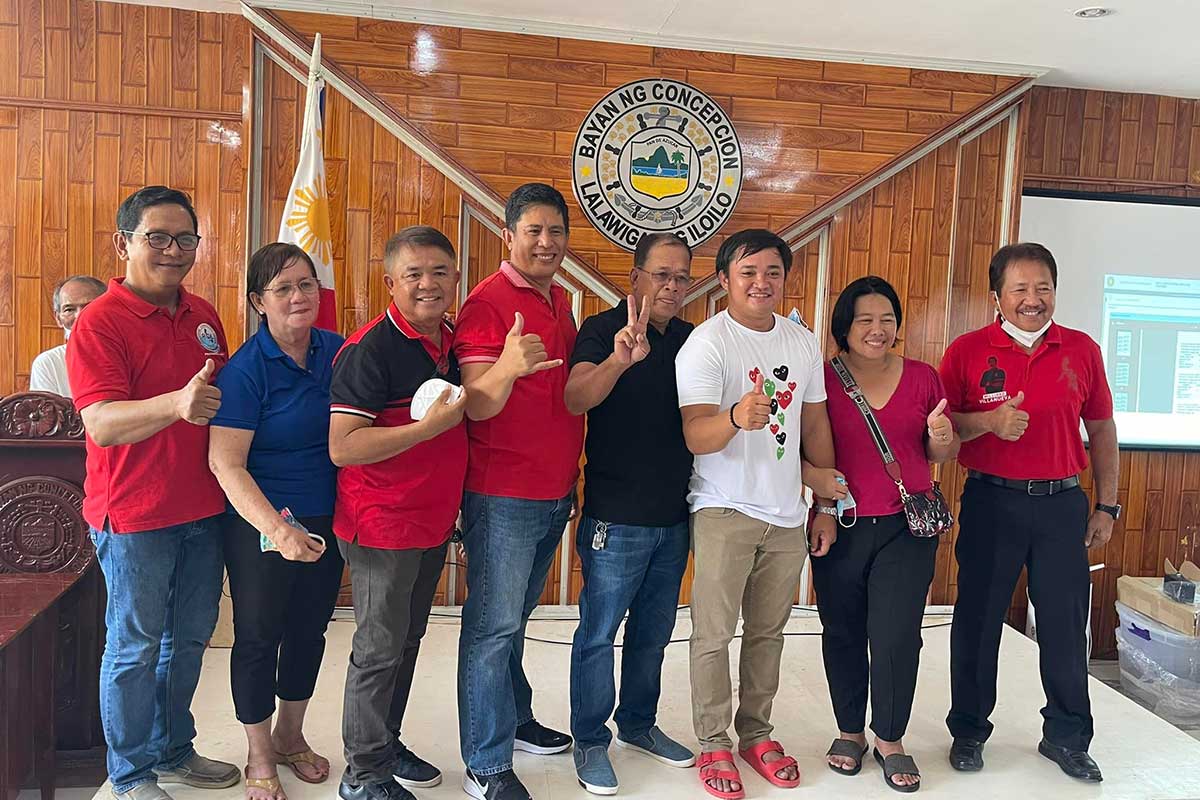 By Joseph B.A. Marzan and Dolly Yasa
Challengers scored major upsets in several contests in Iloilo and Negros Occidental in the May 9, 2022 elections.
In Concepcion, Iloilo incumbent Mayor Raul Banias of the National Unity Party (NUP) failed to secure a second term after losing to Vice Mayor Milliard Villanueva of the Nacionalista Party (NP).
Villanueva logged 12,227 votes against Banias' 11,503, according to the Commission on Elections (COMELEC) Transparency Servers as of 4:17 p.m. on Tuesday.
In a Facebook post, Banias accepted his defeat and congratulated Villanueva even as he urged their constituents that it was time for them to "move on".
"It's time for me and [wife Dr. Joy] to move on. God has better plans for me. To my family, friends, supporters and allies I will never abandon you. Thank you for all your support. To [Villanueva] and all the winning candidates congratulations. The people has (sic) spoken. We will respect their voice," he said.
Villanueva's running mate Yenyen Ortiz (12,673 votes) trumped Juvy Badiango of the NUP (9,325) in the vice-mayoral race.
Six of the eight Sangguniang Bayan seats went to NP (Toto SJ Salcedo, RDB Balida, Exsur Manderico, Junjun Arcosa, Kap Bebot Balsamo, and Lito Carrera) while only 2 are from the NUP (Mark Villaruz and Reymond Gabayeron).
In Igbaras town, independent incumbent Vice Mayor Vicente Escorpion Jr. returned to his old post, blocking Mayor James Esmeralda of the Lakas-Christian Muslim Democrats (Lakas-CMD) from a second term.
Escorpion won with 8,541 votes, just over 100 votes over Esmeralda's 8,424 according to the transparency server.
Escorpion told a radio station that in the next three years, Igbarasnons should expect a "fast, alert, and responsive" service.
"We have the sufficient experience and observations on the current circumstances of our town, and then we can get to work," he added.
Incumbent Janiuay, Iloilo Mayor Ben Margarico (14,695) of the NP also lost his re-election race to former Philippine Councilors League-Iloilo president Paul Parian (17,670) of the NUP.
Parian posted a short message of gratitude on his official Facebook page on Tuesday.
"Thank you very much to all the Janiuaynons who trusted and supported my candidacy! I love you all so much! Janiuay, I will not forsake you! Hugpong Janiuay!" said Parian.
Former Santa Barbara mayor Dennis Superficial from NUP will return to his old post after winning 20,059 votes over incumbent NP Mayor Rema Somo, who garnered 16,394 votes.
Meanwhile, Jun Cordero was elected vice mayor of San Lorenzo town in Guimaras with a slim margin of two votes against Wilme Denila.
Cordero got 6,935 ballots while Denila garnered 6,933.
NEGROS OCC RACES
A major political setback happened in Kabankalan City, Negros Occidental where incumbent Mayor Pedro Zayco, who was gunning for a third term, was defeated by Benjie Miranda by a small margin of 278 votes.
Miranda got 36,889 while Zayco garnered 36,611 ballots. The two other contenders were Joseph Lopez (1,089) and James Gingos (657).
The Zaycos tasted defeat for the first time since dominating Kabankalan City politics for 36 years.
Miranda who ran under the Pederalismo ng Dugong Dakilang Samahan (PDDS), is a political unknown. He is a former member of the Philippine Army, a former barangay captain of Tan-awan in the city, and also a member of the Indigenous People's community.
Miranda also ran for councilor and vice mayor in the 2019 election but lost and decided to make a go for the mayorship this year.
Another surprising defeat is in Silay City where incumbent Mayor Mark Golez, who was aiming for his third term, lost to former vice mayor Joedith Gallego.
Gallego got 37,643 votes while Golez garnered 34,725.
This is the second time that Gallego challenged Golez, but the first encounter was a three-cornered fight which the latter dominated. Their fortunes were reversed in this year's one-on-one race.
Another setback is in the 5th district of Negros Occidental where incumbent Rep.  Marilou Arroyo lost to former Provincial Board Member and former Sugar Regulatory Administrator Dino Yulo.
Yulo got 118,099 votes against Arroyo's 75,501. Another contender, Mackoy Javelosa, garnered 22,276 votes.
Arroyo is the sister of the late congressman Iggy Arroyo and the sister-in-law of former President Gloria Macapagal-Arroyo.
Yulo finally won on his fourth try in the congressional race.