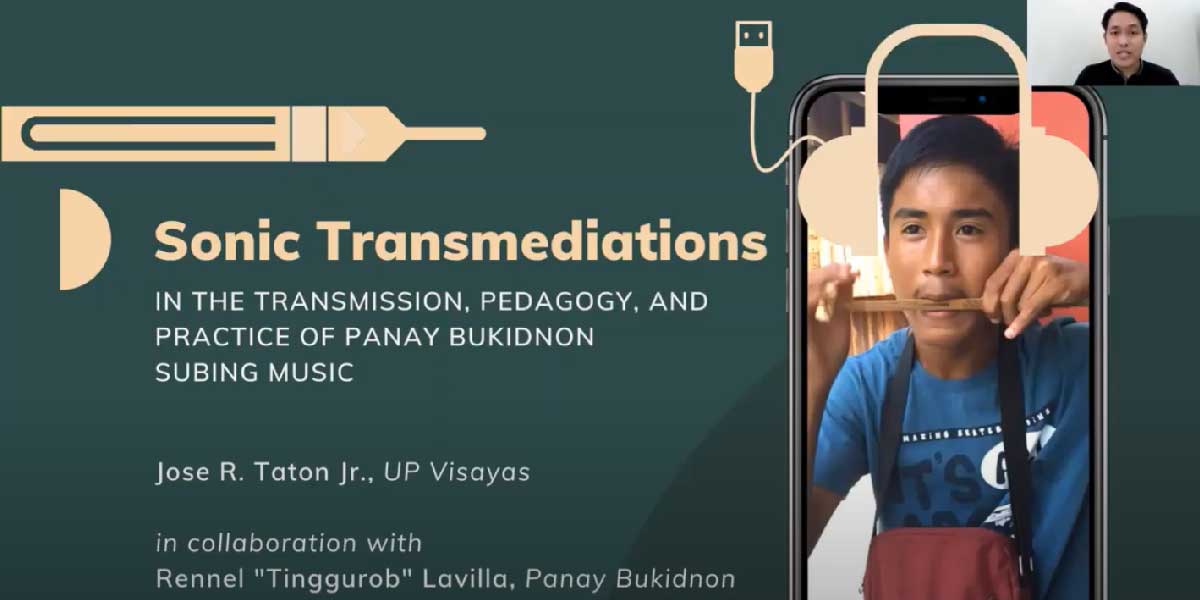 Professor Jose R. Taton, Jr. of the U.P. High School in Iloilo was awarded the Second Best Presentation for the PASEA Student Awards in the recently concluded 6th Symposium of the International Council for Traditional Music Study Group on Performing Arts of Southeast Asia (ICTM-PASEA) virtually hosted by the Tainan National University of the Arts (Taiwan) last July 29 to August 5, 2021.
Taton's paper titled Sonic "Transmediatizations" in the Transmission, Pedagogy, and Practice of Panay Bukidnon Subing Music explores the production of different modes of cultural and social mediations – material, practical, aesthetic, visual, and written – in the traditional jaw's harp practice among the Panay Bukidnon indigenous cultural communities in Central Panay.
The paper highlights the experiences of young musicians in their formulation of musical solutions that led to the renewal of interest towards traditional instrument performance and enabled the transmission of endangered sound heritage among the indigenous youth.
Currently, Prof. Taton is a candidate for Doctor of Philosophy in Music, major in Ethnomusicology at the Philippine Women's University. (UPV-IPO)