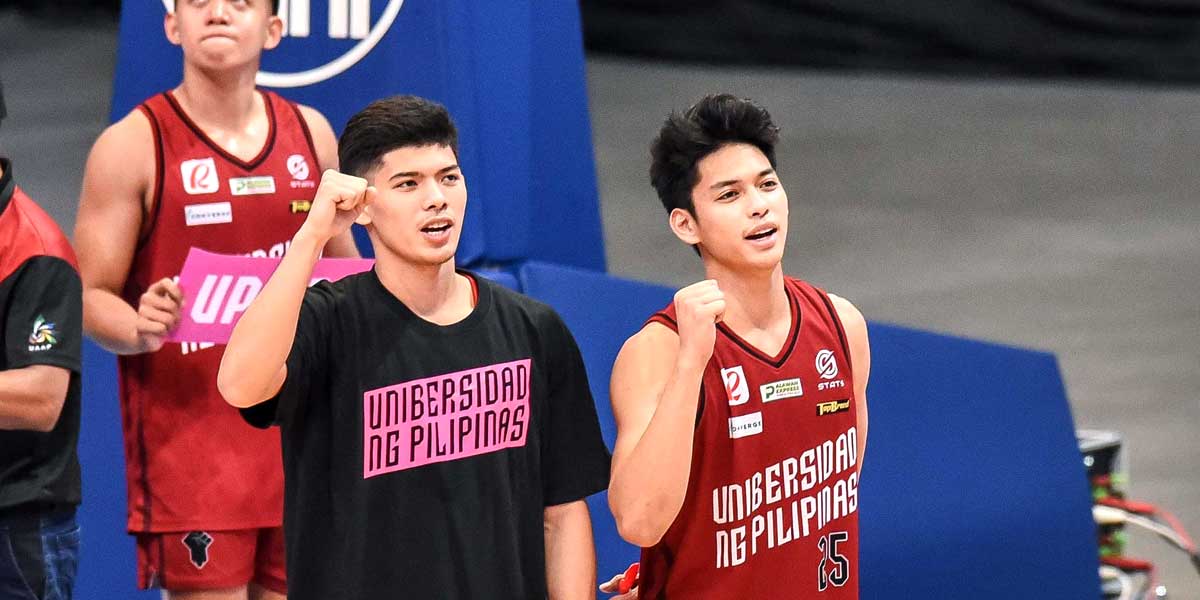 By Leobert Julian A. de la Peña
Will this year end University of the Philippines (UP) Fighting Maroons' 36-year UAAP men's basketball title drought?
After showing heart and poise under pressure against the De La Salle University (DLSU) Green Archers during the UAAP Season 84 semifinals, the Fighting Maroons replicated another classic performance and shocked the defending champion Ateneo De Manila University (ADMU) Blue Eagles during Game 1 of their finals showdown, 81-74.
Aside from their huge Game 1 win, this is also their second-straight time beating the Blue Eagles and became the only team that stained their record in four years.
Fatigue was never an issue for the Fighting Maroons after only resting for one full day before their scheduled grand finals game against the Blue Eagles.
With Ateneo taking more days off since eliminating the Far Eastern University (FEU) Tamaraws, the Fighting Maroons fought toe-to-toe and matched their pace from the get-go.
UP's aggression and tremendous defense in the paint caused early foul trouble to Ateneo's superb superstar Ange Kouame that helped them clinch a one-point lead at the half, 32-31.
However, the Blue Eagles immediately flipped the switch in the second half and displayed their signature crisp ball movement that started to pick UP's defense apart.
Ateneo's fluid ball movement then helped them establish a 12-point lead and was looking to put the exclamation point in Game 1.
With 57 seconds left in the final canto, Ateneo power forward Raffy Verano sank a clutch right elbow jump shot that extended their lead to six, 70-64.
Disaster then struck the mighty Blue Eagles as high-flying swingman Zavier Lucero cut their lead to three after converting the and-one putback off Carl Tamayo's two missed free throws.
After a failed basket from Ateneo and UP down by three with 27 seconds left in the game, the ice-cold James Spencer then tied the ball game at 70-all after burying the catch-and-shoot trey from way downtown.
Ateneo then missed the chance to win the ball game which setup a fiery overtime period that UP dominated.
Lucero, Tamayo, and Ricci Rivero converted the much-needed baskets in the last three minutes of the extension that ballooned the UP lead to five, 79-74, in the last two minutes of the game.
"Maraming ups and downs nangyari on both ends, but we just kept reminding each other not to give up," said UP coach Goldwin Monteverde.
Ateneo will look to force a do-or-die Game 3 against the Fighting Maroons as they square off tomorrow for Game 2 of the best-of-three grand finals.