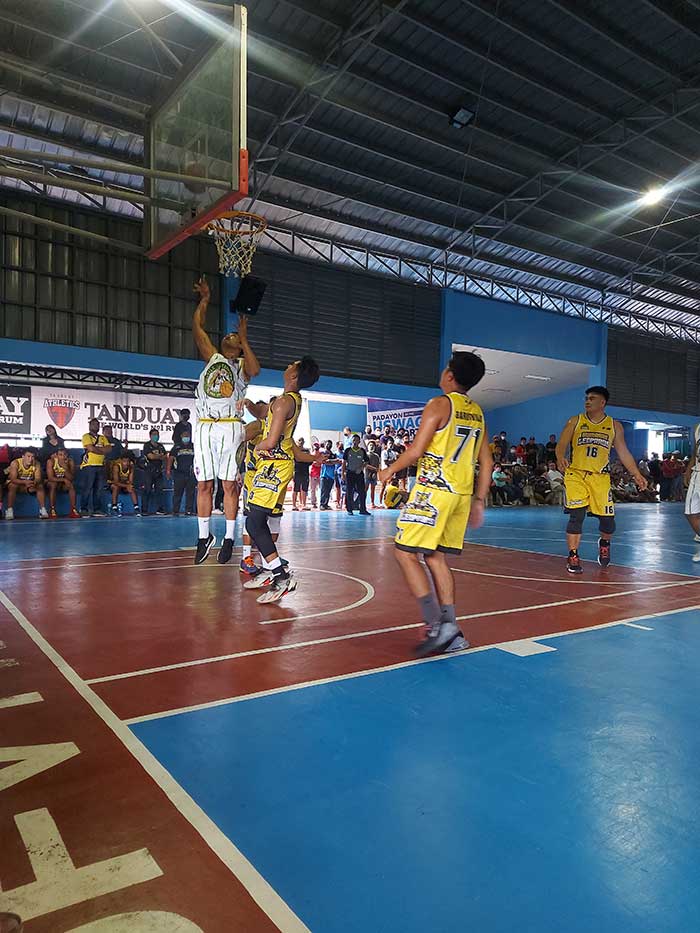 By Leobert Julian A. de la Peña
Team Uniwheels and the Iloilo Executives ended their elimination round undefeated and clinched the top-seed in their respective brackets in the 2022 Mayor Jerry P. Treñas New Normal basketball tournament.
The Uniwheels squad went straight to business and dealt team TEJ Builders their first loss of the tournament, 92-84, while the Executives survived the resilient Guimaras Leopards team, 91-89.
Coach Rhodel Camacho and his TEJ boys had a consistent game throughout led by their signature full-court pressure and even had the lead with six minutes left in the ball game.
However, coach Jay Pisueña and his Uniwheels veterans let their presence felt and countered TEJ's pressure with their own brand of aggressiveness going to the hoop.
The explosive duo of Ralph Bajon and Franc Tono helped TEJ produce offensively but Uniwheels' defensive strategy finally picked up in the crucial stretch that helped them hold their ground until the last minute.
Jesan Dela Cruz was awarded the Tanduay best player of the game after scoring 21 points on top of three rebounds and five assists.
Meanwhile, the Executives had to deal with the pesky and focused Guimaras team that earned them their fifth-straight win in the prestigious league.
The Executives built their largest lead at 15 led by the hot-shooting of John Samones and Peter Traviña who already had nine three-pointers combined in just the first quarter.
Guimaras then adjusted and played with more urgency led by Jeffrey Espinosa who started to give the Leopards the offensive punch they needed in the second to the third quarter.
In the fourth, Guimaras regained the lead courtesy off their hustle plays underneath but Miguel Sasuman took over in the clutch that lifted the Executives back into the ball game.
Guimaras had the chance to tie or win the game as they trailed by a deuce with 2.3 seconds left but a wide-open three courtesy from an extra pass of Espinosa went way off.