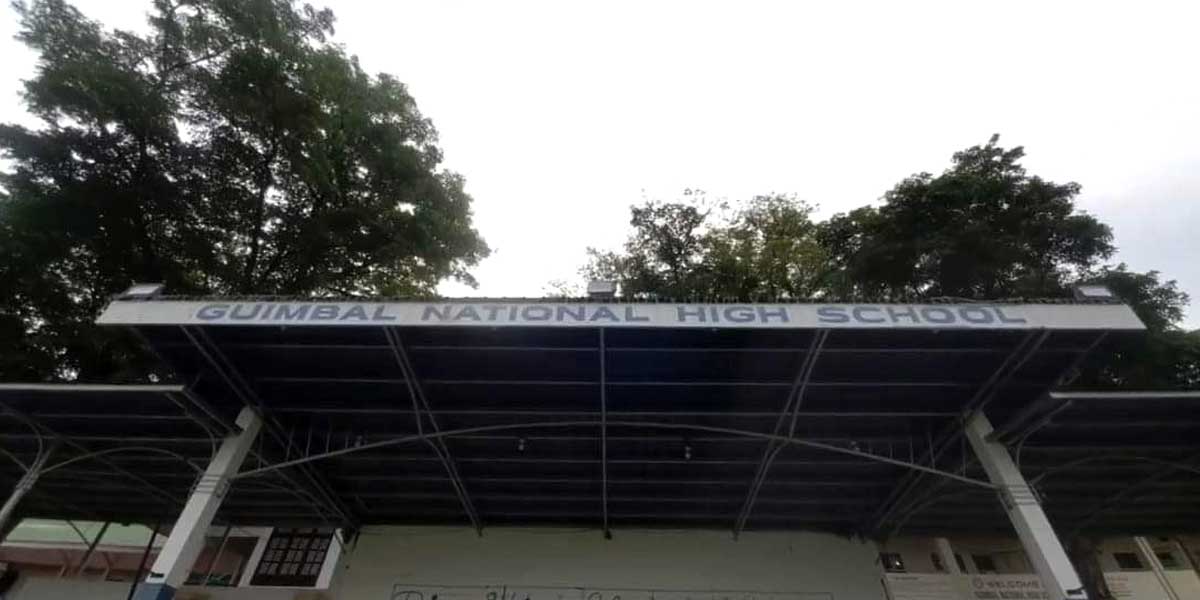 By Jennifer P. Rendon
Following backlash on the choice of venue, organizers of the UniTeam rally in Guimbal, Iloilo decided to postpone the event on Thursday.
Rep. Janette Garin of the first district of Iloilo clarified Thursday morning, hours before the rally was supposed to take place, that the event was not cancelled but just postponed.
Speaking on behalf of her husband, former vice governor Richard Garin, Rep. Garin said that Lakas-CMD Party facilitated the rally "so that the voices of all candidates can be heard."
Richard, also the former congressman of Iloilo's first district and now mayoralty bet in Miag-ao town, is the district chairman of Lakas-CMD which is supporting presidential bet Ferdinand "Bongbong" Marcos Jr.
Garin noted that Lakas-CMD has chosen Marcos Jr. as its presidential candidate and Davao City Mayor Sara Duterte as vice-presidential bet.
For the most part of Wednesday, Garin said she was out of Guimbal to attend to some official businesses.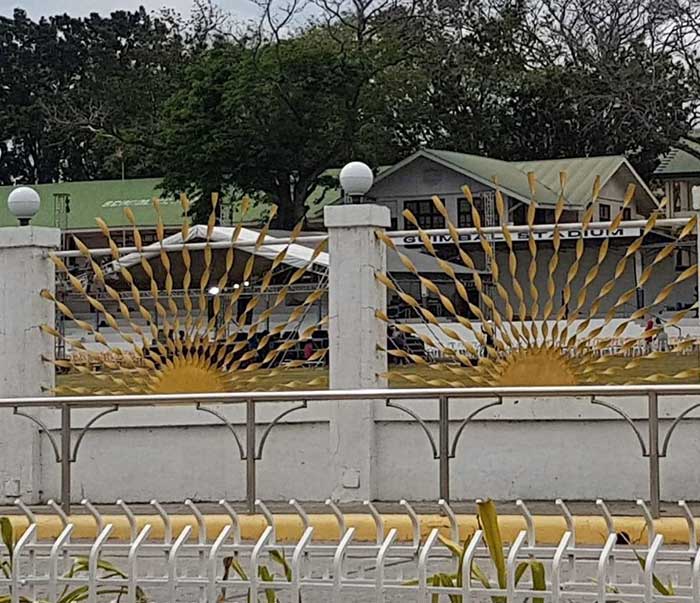 "I was surprised when I arrived home last night (Wednesday) that some people have been very vicious on social media because one radio station carried the news alleging that the venue of the rally in Guimbal is the property of the Guimbal National High School," Garin told Bombo Radyo Iloilo.
She was apparently referring to reports that the sign arch of the Guimbal National High School was suddenly changed to "Guimbal Stadium."
Following the hullabaloo, the Department of Education-Region 6 (DepEd-6) has requested an incident report from the DepEd-Division of Iloilo "on the tarpaulin posted over the Guimbal National High School arch and the alleged political rally to be held within the school premises."
Dr. Ramir Uytico, DepEd regional director, addressed the letter to Dr. Roel Bermejo, DepEd – Iloilo Schools Division Superintendent.
If the venue is indeed a school premises, netizens cited it could be in violation of DepEd Order No. 048, S. of 2018 or the "Prohibition on Electioneering and Partisan Political Activity" and DO 031, S.2019 "Prohibiting Activities that Constitute Electioneering and Partisan Political Activity during the campaign period.
However, "let me clarify. The property that the venue was supposed to take place is actually a private property because that is a lot donated by various owners to the PTA (Parents-Teachers Association). Until now, the deed of donation has yet to be processed," Rep. Garin said.
Garin said they helped in the processing of the lot donation, since it sits adjacent to the school.
However, she said that the DepEd process might have taken longer.
"The one paying for the taxes is also a private entity, and that is the PTA. So, it's not true that the school will be the rally venue since the property is still owned by a private entity," Garin said.
But as to why the arch sign was only changed prior to the rally, she offered no explanation.
She also mentioned about a scheduled disinfection activity that would be done at an adjacent building where the rally venue was supposed to take place.
Garin said they have been labeled as "waslik-poder" or someone who abuses her power over what happened.
"I talked to our local leader. Why is it that we are trying to inculcate to the people that we should fight and continue propagating discord over social media?" she quipped.
Garin also said there was no order for students to attend the rally and wear red or green shirts, which are the colors of Marcos Jr. and Duterte campaigns.
"Again, everything is above board. What pains us is the fact that there are people who are dragged into the issue who actually don't have anything to do with the event," she said.
Garin particularly cited the school principal and the teachers who she claimed have been lambasted on social media and have been receiving threats.
"This is no longer a good environment. So, that's why, it was mutual discussion to just cancel the Guimbal (rally) as of now but we will be preparing for a bigger rally and a more exhaustive and extensive campaign in the first district," she said.
But Garin stressed that they will not prevent other people from campaigning.
"In fact, when I knew that VP Leni (Vice President Rodredo) would be going to Oton, I called up Mayor (Carina) Flores to support and help in every possible way. Tanan nga kandidato nga buligan," she said.
Because of the postponement, Marcos Jr. and Duterte or Sara decided not to visit Guimbal.
"I have now committed not only to help my husband but to help the team. I would respect other people who have different preferences for president. But from what I see, I have more motivation to campaign for a president who will come out and prove something," she said.
Rep. Garin cited former President Benigno Aquino III whom she claimed to have motivation for a good governance as not to taint his parents' image.
"BBM (Marcos) he has the motivation to prove to the people that the allegations against him are not true. And that motivation is something that I believe will propel our country for a better, better situation," she said.
Meanwhile, the UniTeam's scheduled activity at the Iloilo Convention Center in Mandurriao, Iloilo City and the grand proclamation rally in Barotac Nuevo, Iloilo went as scheduled.
In a statement, Atty. Vic Rodriguez, chief of staff and spokesman of Marcos Jr., said the Guimbal sortie was only rescheduled.
"The proclamation rally of the BBM-Sara UniTeam which was scheduled at 2:30pm today (February 24) at the Guimbal Stadium in Iloilo was not cancelled. It was reset to a later date," Rodriguez said.
He added that the UniTeam organizers, composed of local members of Lakas-CMD, "deemed it proper to postpone their event following the distasteful social media posts by zealous supporters of the rival group against the innocent teachers who provided the venue for the UniTeam event."
"To avert a possible discord between fervent local partisans and the innocent teachers, the UniTeam has decided to agree with the postponement."