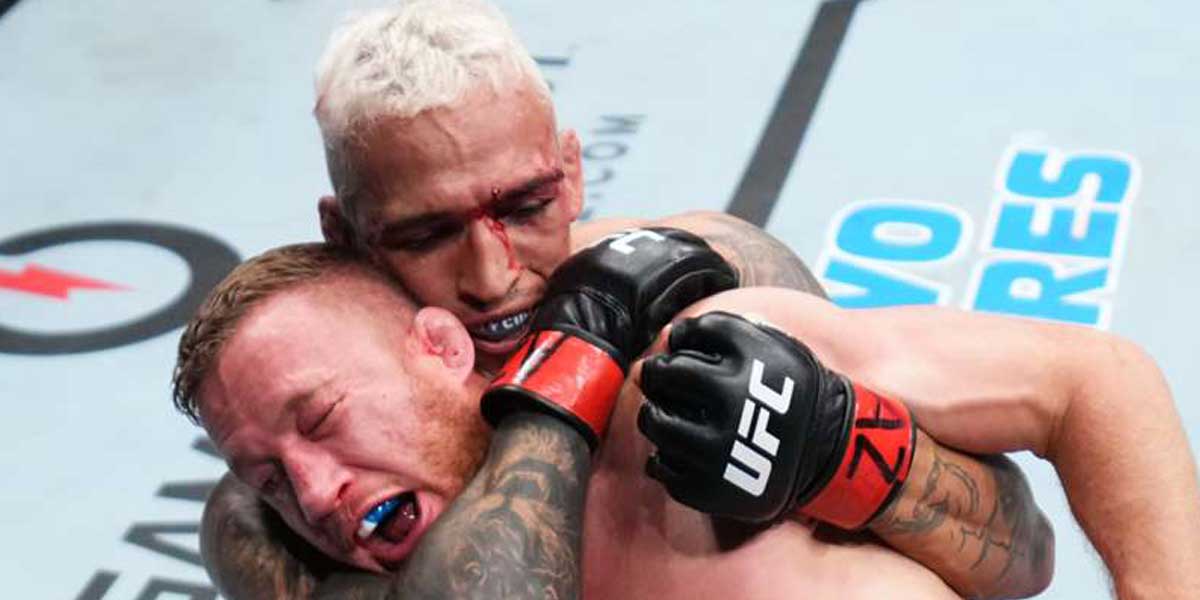 By Leobert Julian A. de la Peña
As of this moment, it's still clear who's the best lightweight fighter in the Ultimate Fighting Championship (UFC).
Despite getting his belt stripped a day before the main event of UFC 274, Charles Oliviera still came out with a flawless performance and submitted challenger Justin Gaethje in the very first round of their highly-anticipated lightweight showdown.
Disappointments already flooded the Oliviera camp a day before UFC 274 after the lightweight champion failed to make weight two times during the ceremonial weigh-in.
Under the UFC rules, reigning champions who will fail to register the weight range in their respective weight classes will automatically be stripped of their championship belt.
However, the tragedy only added more fuel to Oliviera's determination for greatness and was just too much against Gaethje in the main event.
It was a usual shaky start for the Brazilian Mixed Martial Artist after getting knocked down in the early minutes of the fight when Gaethje landed his power shots.
Wobbling while gasping for air, Oliviera chose to stay down on the ground and dared Gaethje to go down which became an unexpected trap.
As both fighters went back up, Oliviera perfectly timed a sneaky right straight punch that knocked Gaethje down with 2:14 remaining in the first round.
The savvy former lightweight champion then didn't give any room to breathe for Gaethje and set up a choke submission stance that sealed the win for him.
During his post-fight interview, Oliviera then shouted that he wanted his championship strap back and will be back again to reclaim what was his.