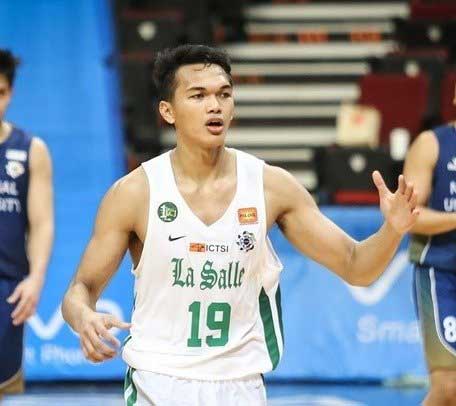 By Leobert Julian A. de la Peña 
The University Athletic Association of the Philippines (UAAP) got their much-needed clearance from the Inter-Agency Task Force (IATF) to hold strict bubble training under COVID-19 Alert Level 3.
UAAP executive director Atty. Rebo Saguisag confirmed the development after their series of training was halted after Metro Manila was placed under the stricter COVID-19 Alert Level 2 where contact sports is not allowed.
However, Saguisag and the rest of the UAAP got the approval due to their implementation of a strict bubble training with fully-vaccinated athletes and personnel only allowed to enter.
Aside from the IATF, their bubble training under Alert Level 3 was also approved by the Commission on Higher Education (CHED) and the Department of Health (DOH).
A strict scheduled RT-PCR testing and rapid antigen testing is currently observed inside the UAAP training bubbles in line with the given minimum health and safety protocols under bubble training format.
If not for the spike in COVID-19 cases this new year, the UAAP was already targeting an early start to their collegiate sports kick-off this first quarter.
With their bubble training already resumed, the UAAP is yet to finalize when to resume their halted season since March 2020 when the COVID-19 pandemic broke out.
"The UAAP is in solidarity with the government in ensuring the safety of all its athletes and stakeholders during these challenging times as we look forward to the reopening of all its sporting events," the UAAP committee said.