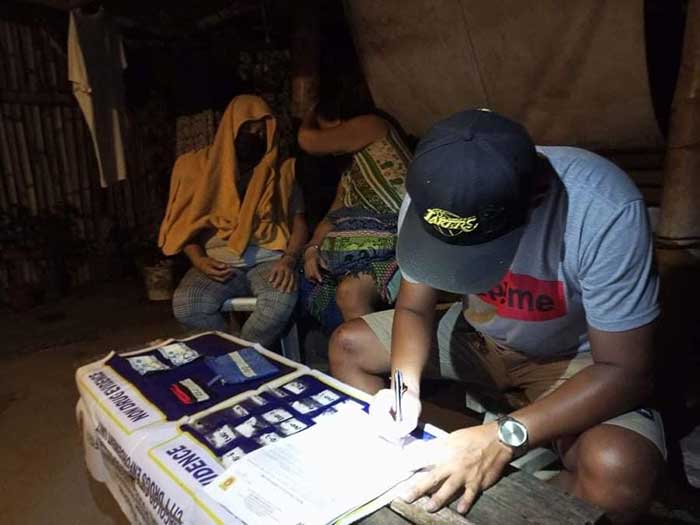 By Glazyl Y. Masculino
BACOLOD City – The City Drug Enforcement Unit (CDEU) here is preparing criminal charges against two women who allegedly yielded 374,000 worth of suspected shabu in a buy-bust at Purok Mainuswagon, Barangay 30 here last Tuesday.
Police arrested Zenaida Samudio, 47; and her companion Erlinda Ubas, 65, both residents of the said village.
Lieutenant Joeven Mogato, CDEU head, said Ubas allegedly connived with Samudio in selling drugs with a police agent during the operation.
Mogato said Samudio was arrested for a drug offense in 2015 and was released in 2021 after serving her sentence.
Ubas was also arrested in 2018 for the same offense and was later released after a plea-bargaining agreement.
Mogato said that Ubas is currently under probation.
Mogato said that both can be considered high value individuals because of the 55 grams of suspected shabu seized from their possessions.
"Ga baligya sila, may ga dul-ong lang na da sila, gina kadtuan lang siya (Samudio) and baligya binulto," he added.
Police also confiscated from the suspects the P2,000 marked money.
Samudio and Ubas, who have yet to be reached for comment, are detained at Police Station 6.