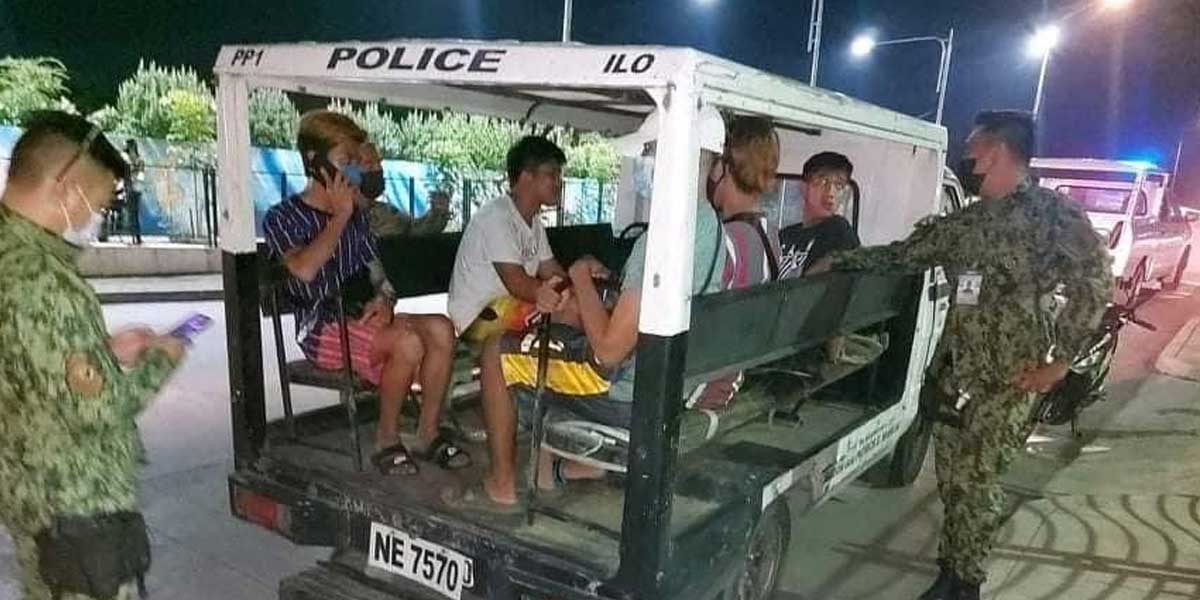 By Jennifer P. Rendon
Two notorious robbers were arrested after their supposed victim and the latter's friend ran after them.
The incident happened before 8 p.m. Thursday along General Luna Street, City Proper district, Iloilo City.
But the suspects Ian Shalom Matullano, 22, of Barangay Divinagracia, La Paz district, and Angelo Jan Mayormente, 22 of Barangay Jereos, La Paz were arrested shortly at Barangay Nabitasan, La Paz.
According to reports, Herson Peronilla, 27, of Barangay Wilson, City Poper district, was waiting for a ride home with some friends when three motorcycle-riding men snatched his mobile phone.
The suspects fled on board a Yamaha Mio motorcycle.
But Peronilla didn't easily give up on his Realme mobile phone as he and his friends ran after the three suspects.
Luckily, two roving police officers from the Iloilo City Police Office (ICPO)'s Mobile Patrol Unit passed by and helped chase the three suspects.
"They even jokingly told our investigators that they have shifted into their male persona," Captain Shella Mae Sangrines, Iloilo City Police Station 1 chief, said.
They were able to push the suspects until their motorcycle fell. But one of the suspects still managed to escape.
Sangrines considered Matullano and Mayormete as "notorious thieves."
"They target those in the LGBTQ community as their prey," she said.
Reports have it that they have been suspected of taking valuables of sleeping truck drivers.
Sangrines said Matullano has been accused of robbery and alarm and scandal before.
The two suspects are now detained and are yet to be charged.