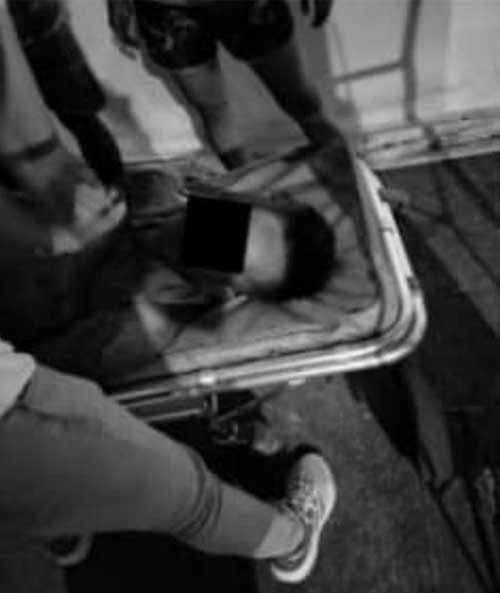 By Glazyl Y. Masculino
BACOLOD City – Two persons died while another was wounded after they were shot by unidentified persons in separate towns in Negros Occidental last Wednesday.
In Murcia town, a man allegedly convicted for a drug offense was gunned down in front of his wife while his companion was wounded in Barangay Minoyan.
Police identified the fatality as Arnold Saldo, 46, of the said village.
Wounded was Romel Tabara, 30, of the said village.
Captain Jerald Muya, town police chief, said the victims were having a drinking session when four unidentified men arrived in the area.
Muya said the perpetrators then shot Saldo multiple times and reportedly fled on board a van as their getaway vehicle.
Muya said Saldo was the target of the gunmen whose faces were covered with bonnets, while Tabara was hit by a stray bullet in his feet.
Police recovered from the scene slugs of .45-caliber and M16 rifle ammunition.
Saldo was declared dead on arrival at a hospital, while Tabara was discharged later due to minor injuries.
Muya said that Saldo was charged for a drug offense in 2014 and was later convicted. He was released recently from the National Bilibid Prison (NBP) in Muntinlupa, according to Muya.
Police also received information that Saldo owed debts in the illegal drug trade and had allegedly returned to the said illegal activity, but such are still subject for verification.
Muya said they are initially looking at the case as drug-related considering the background of Saldo. But he said they will still check if he had enemies or grudges with other people.
"Basi bala may nakaaway man siya," he added.
Meanwhile, in Moises Padilla town, Jay Maykel Ledesma, 42, of Canlaon City, Negros Oriental was killed by six unidentified armed men in Barangay Macagahay.
Major Randy Babor, town police chief, said the victim, along with his 14-year-old son were on board a motorcycle on their way home when they were waylaid by the armed men.
The victim and his son were separated by the perpetrators, according to the police.
Babor said the victim and his son just returned that day in the village to collect some payments from residents who bought a solar radio from them during the market day the other day.
Babor said that it's possible that the victim might have been mistaken as an asset of the government, but there has been no confirmation yet.
The victim's cellular phone and wallet were reported missing after the incident, thus police do not rule out robbery as a motive.