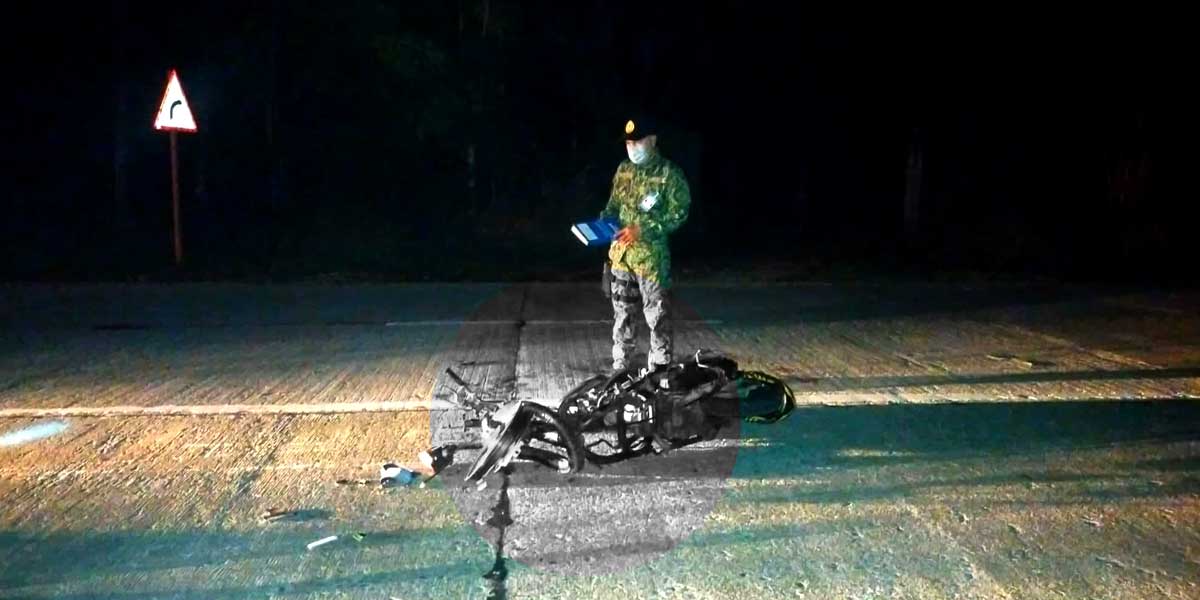 By Jennifer P. Rendon
Two drivers were killed after their motorcycle collided early morning of Dec 23, 2021 in Jordan, Guimaras.
The victims were identified as Ian Lee Batatin, 19, and Jofer Don Capero, 34, both residents of Barangay Poblacion, Nueva Valencia, Guimaras.
The incident happened 2:20 a.m. Thursday as the two riders were running on opposite directions along Barangay San Miguel in front of the Trappist Monestery.
Master Sergeant Arnulfo Parita, Jordan PNP traffic investigator, said Batatin came from their house in Nueva Valencia when the incident happened.
He told his parents that he will eat batchoy, a local noodle delicacy, in Jordan town.
On the other hand, Capero came from Jordan and was on his way home when the collision happened.
Batatin allegedly overtook from another motorcycle and collided with Capero who was on the opposite lane.
Parita said the victim might not have noticed Capero's motorcycle as the latter was running without any headlights on.
"The headlights of Capero's motorcycle were not working," Parita said.
Police recovered one crash helmet at the crime scene but couldn't establish who was wearing it.
The two riders were brought to Dr. Catalina G. Nava Provincial Hospital but both were declared dead on arrival.