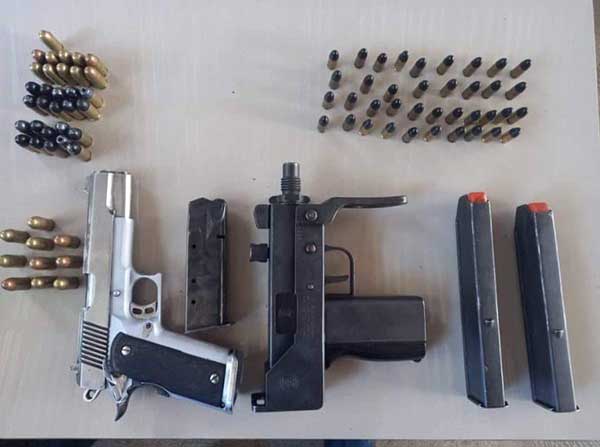 By Jennifer P. Rendon
Criminal charges have been filed against two motorcycle riders who were caught possessing firearms in a checkpoint at Calinog, Iloilo.
Police identified the suspects as Danny Lopez, 41, a resident of Barangay Datagan, Calinog, Iloilo and Nixon Loder, 35, of Barangay Pajo, Lambunao, Iloilo. Loder was the driver while Lopez was his backrider.
Cases for violation of Commission on Elections (COMELEC) Resolution No. 10728 and Republic Act 10591 (Comprehensive Firearms and Ammunition Regulation Act) were filed against the suspects Friday morning at the Iloilo Provincial Prosecutors Office.
It can be noted that the two were navigating Barangay Cabugao around 12:45 p.m. of April 21 when police manning a checkpoint flagged them down.
Major Dadje Delima, Calinog police chief, said they were asked the customary documents for their motorcycle.
"At that time, they already appeared to be uneasy," he said.
When Lopez opened his bag, police immediately saw a caliber .45 Armscor pistol (serial number 254703 with magazine loaded with 9 ammunition.
He also yielded 31 ammunition for caliber .45 pistol.
When Loder was subsequently frisked, an Ingram M11 Cal. 9mm pistol (serial number 135647) with a loaded magazine was seized from his possession.
An extra fully-loaded magazine for Ingram M11 pistol was also recovered from him.
Delima said the suspects are not members of the New People's Army (NPA).
There are also no records that they are affiliated to any criminal group.
But he confirmed that Lopez is on probation after he was also arrested for illegal possession of firearm in 2019.
Reports claimed, though, that the suspects were part of a convoy securing a mayoralty candidate in Calinog town.