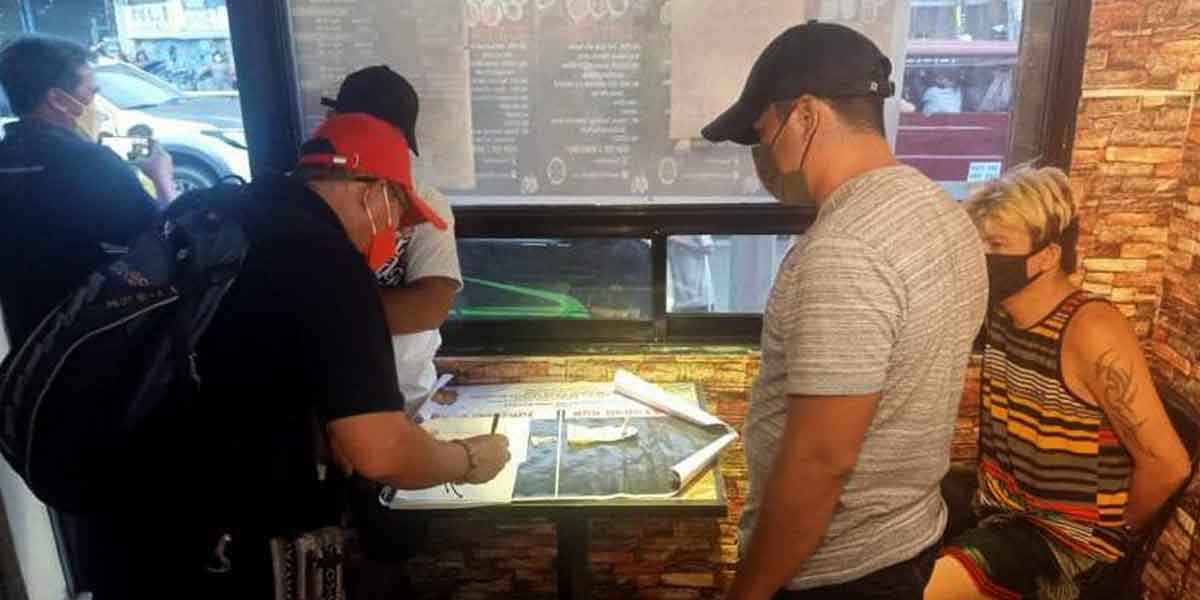 By Jennifer P. Rendon
Two persons were arrested in separate police anti-narcotics operations afternoon of Jan 24, 2022 in Iloilo City.
Police collared Kiev Lemor Abastillas, 23, a resident of Barangay San Pedro, Molo district and Leomar Sidney Daanoy, 34, of Barangay Tanza-Bonifacio, City Proper district.
Both suspects are considered as street level drug personalities, police claimed.
Abastilla was arrested around 4 p.m. Monday at Barangay Burgos Mabini, La Paz district.
The La Paz police collared the suspects after he allegedly sold a sachet of suspected shabu for P2,600. He further yielded three sachets of shabu after he was frisked.
Major Jose Val Ladublan, La Paz police chief, said seized drugs was valued at P27,000.
Meanwhile, Daanoy was arrested 5:30 p.m. at Bagangay Tanza Timawa II, City Proper district.
Major Shella Mae Sangrines, Iloilo City Police Station 1 chief, said Daanoy sold a sachet of suspected shabu for P1,500 to an undercover police.
Sangrines said they have been monitoring the suspect for quite a while already.
Transactions have been set for a few instances in the past, but the suspect cancelled their meeting until recently.
Abastillas and Daanoy are now detained and will be charged for violation of Republic Act 9165 (Comprehensive Dangerous Drugs Act of 2002).