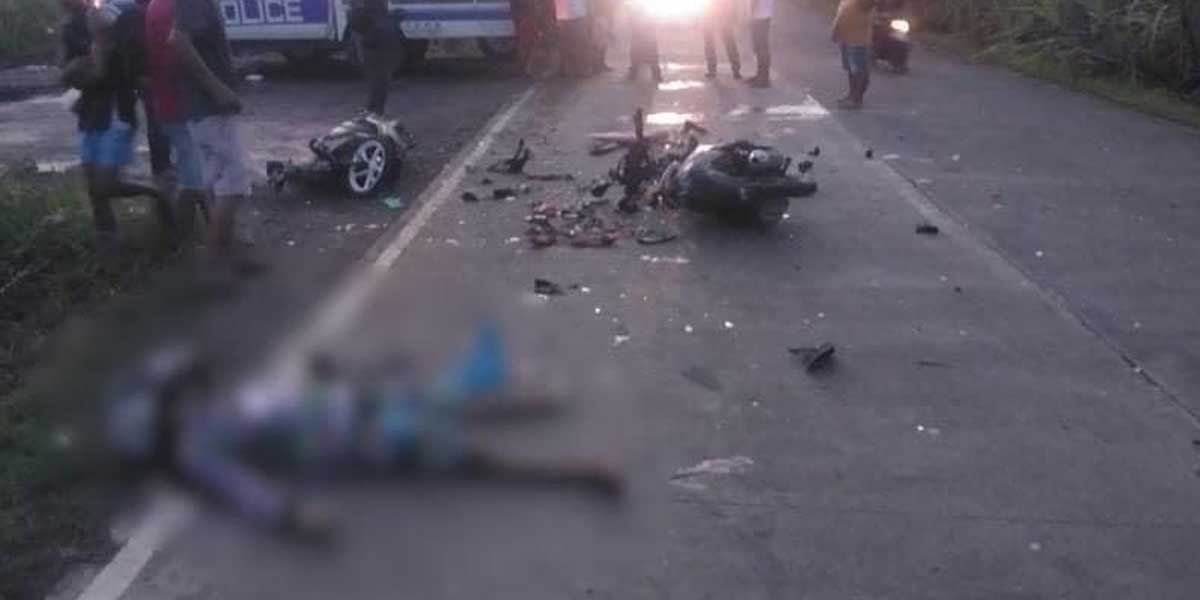 By Glazyl Y. Masculino
BACOLOD City – Two motorcycle riders were killed in a road accident at Bangga Caloy, Hacienda Librada, Barangay Concepcion, Talisay City, Negros Occidental last Sunday.
The victims were identified as Marvin Martir, 28, of Barangay Dos Hermanas, and Ramil Jayawon, 32, of Barangay Concepcion, a backhoe operator.
Police Staff Master Sgt. Michael McDowell, traffic investigator of Talisay City Police Station, said the two victims collided while approaching the curved part of the road.
"Medyo blind side na da abi, isa padulhog, isa gapasaka," he added.
McDowell said that it was possible that the two riders were speeding when the accident happened due to the strong impact.
"Nagtabog sila, and even suffered fatal injuries despite may helmets," he added.
McDowell said that Martir died on the spot while Jayawon was declared dead on arrival at Corazon Locsin Montelibano Memorial Regional Hospital here.
Both were on their way home when they figured in the accident, he added.
McDowell said they could not determine if both victims were drunk, though he claimed that Martir reportedly came from the birthday of his grandmother, based on the information he received.